08 Feb 2022
Which company has better smart TVs- LG or Samsung?

Samsung and LG are among the top manufacturers of smart TVs. Both companies offer various models, ranging in size and price. If you're looking for fully customisable features including a wide range of apps, LG might be your best option. If you want a TV where everything is automatic, you'd probably be better off with Samsung — as long as you're okay with the lesser additional features and software customizability.
The two smart TV giants are often ranked as the best in specific categories, and competing with them is tough. With that said, both LG and Samsung provide a wide variety of options to choose from. Let's compare the two and see which company is better.
Buying Guide for Smart TVs
Imagine spending 20 Lakhs on a car, and you would surely expect all the modern features in the vehicle. Similarly, you will want certain features and Smart functions based on your family size, price and personal needs with smart TVs. You may want support for your favourite channels or streaming apps. Or maybe you need a TV that is newer or has better built-in speakers to enhance the viewing experience. It all depends on what you're looking for when purchasing a new TV. To ensure you get the best TV for your budget, there are just a few things you need to keep in mind before shelling out your cash for this new tech purchase.
Display Size: Most of today's TVs come in between 50" and 70", which should provide enough space to fit your room. You may consider a more prominent display if you have a large room. Any Television set with a display exceeding 80" should ensure everyone in the room can view the screen. There are three main TV screen sizes are 42", 55", and 65".
If you want to hang your TV on the wall, you should choose a model with a screen size between 42" and 49". Any set larger than this is best kept on an entertainment stand to avoid tipping risks.
Aspect Ratio: The aspect ratio is the ratio of the width of your TV to its height. If you are buying a standard TV, then bear in mind that this parameter will always be 16:9. Aspect ratios are generally a option to note if you're planning on watching your TV through a projector. If this is the case, get an aspect ratio that matches your projector's for best results.
TV Technology: Check what technology your TV uses. This will determine how the TV picture looks and how it functions. If you're a movie buff, then you might want to go for an LED TV with in-built speakers. If you're a sports fan, LED TVs are not ideal as they may create motion blur and ghosting when watching fast-moving pictures. Usually, plasma TVs are better for fast action sports than LCDs or LEDs that use an IPS panel. The main downside of plasma is that it cannot be viewed from any angle other than head-on.
Lighting & Colour: A Smart TV is usually connected to the internet. As such, it may be useful to have one with a high Colour Depth or one that supports a Wide Colour Gamut. Having a high colour depth ensures you can pick up even subtle shades of red and blue in images. This can help make images appear more life-like.
Speakers, Sound Quality & Sound Mode: To get the best sound possible from your TV, go for a model with a built-in or a powered subwoofer. For best results, you may consider getting a model with 2.0 channel audio technology. This will allow you to attach surround speakers to the TV. A 2.0 channel audio system optimises your sound experience by providing a richer surround sound (with higher volume and better bass) without requiring external speakers or additional equipment.
Cabinet Materials: Manufacturers have been introducing furniture-grade materials in their HDTVs, such as wood veneer with laminate surface finishes, carbon fibre and stainless steel trims and frames.
LG and Samsung Smart TV: The Interface and Performance
LG has a much smoother interface than Samsung's Smart Hub. LG's Smart TV also allows for simultaneous multi-tasking, whereas Samsung limits this to an external device such as a Blu-ray player. But, Samsung does offer a Tizen OS operating system in their smart TVs, and the company recently released new models that run Tizen OS 7.0 (but not all of them). While this is an advantage for those who are more used to using Google Chrome or Samsung's media apps, they miss out on some features that only come with Tizen OS 7.
Samsung has many other smart TV features, such as the universal remote control and Smart View for mirroring content on a mobile device. These are some of the best smart TV features in Samsung's Smart Hub. LG also has some unique smart TV components, such as support for webOS, which allows you to access apps more easily. In addition, you can use voice search to access recommended content from your webOS platform.
In general, the best smart TV platforms come from manufacturers with good operating systems and easy-to-use interfaces. Google's Android OS is an excellent platform for finding apps and relatively easy to use. It has a pleasant user experience, although there are some bugs. It's also relatively easy to use, and you can quickly find the apps you want.
LG and Samsung Smart TV: The Display and Sound
The quality of the images, sound, and visual effects on LG and Samsung smart TVs is also very standard. There is a very tiny noticeable quality difference between the products of these two top-tier brands.
LG's new TVs have a better image quality than Samsung's because they use OLED panels while Samsung uses LCD screens in their latest models. However, there are fewer LCD models available than OLED ones at the moment. It's also worth considering that if you have younger people in your family who like to play games or use apps, an LCD panel will consume less power than an OLED TV and better gamers who want more intense visuals during gaming sessions. Also, both the brands come with Dolby Atmos Audio to produce enriched audio for the users.
The new high-end LG TVs also come with Google's Chromecast built-in, another great feature and a must-have for users who want to access streaming content over their TVs.
LG and Samsung Smart TV: The Connectivity
LG and Samsung TVs have smartphone connectivity features. You can use a smartphone or tablet to access media, games and apps on your smart TV. This works very well on all the new models of Samsung smart TVs released this year. The connectivity between your phone or tablet and your TV is very fast, just like the Chromecast feature that comes with these TVs. Also, the HDMI and USB ports are all the same with most brands where the number of ports changes according to the price. 
LG and Samsung Smart TV: The User Experience
You are going to be happy with how easy it is to use LG or Samsung smart TVs because they come with very intuitive user interfaces that every member of your family can understand. The platforms on these smart TVs are very powerful and come with many apps for users to enjoy and take advantage of. As you can see, the user experience on these TVs is very good.
LG and Samsung Smart TV: The Upgrades
Another thing that makes smart TVs so attractive to buyers is that they tend to get newer versions now and then. You will also be able to use both new features and software improvements as they become available. The new upgrades don't make a huge difference, but they help keep the product updated. With LG, it's easier than ever to get updates quickly because you don't need special software tools or equipment, unlike with Samsung. 
LG and Samsung Smart TV: The Price
The price of a new TV will always be high because they are often sold full-priced. The screen size, brand name, and premium features generally cost so much more than other models. Since both LG and Samsung are leading brands in the smart TV market right now, they have to make sure that they keep their prices competitive. This is why smart TVs tend to be sold through major retailers such as Poorvika rather than ordering online directly from the manufacturer. 
Now, Purchase best selling Premium Smart TVs at Poorvika Mobiles and avail Best Offers & Discount Deals. Order online now and get your order delivered to your doorstep in 2 hours.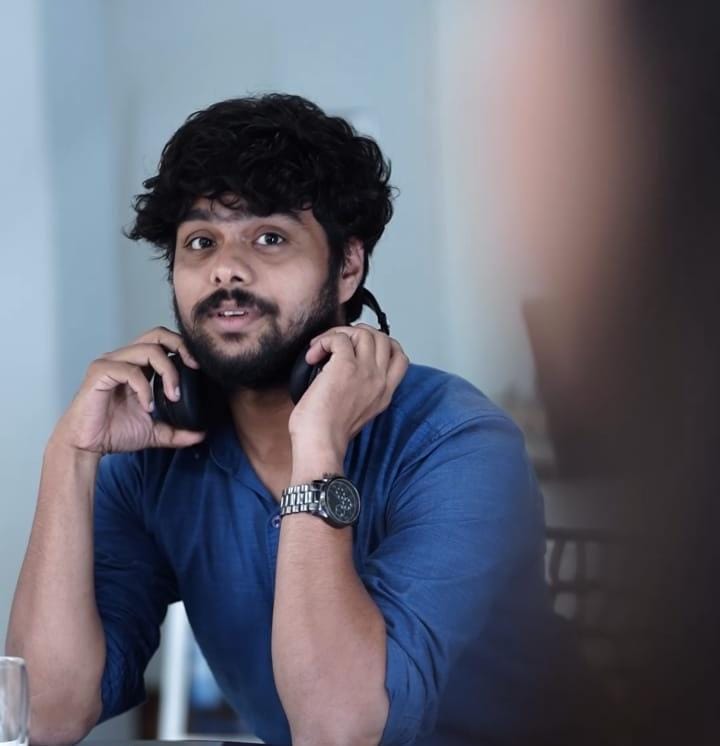 Content Writer. Digital Marketing. SEO.