09 Feb 2022
What is the best hair straightening brush?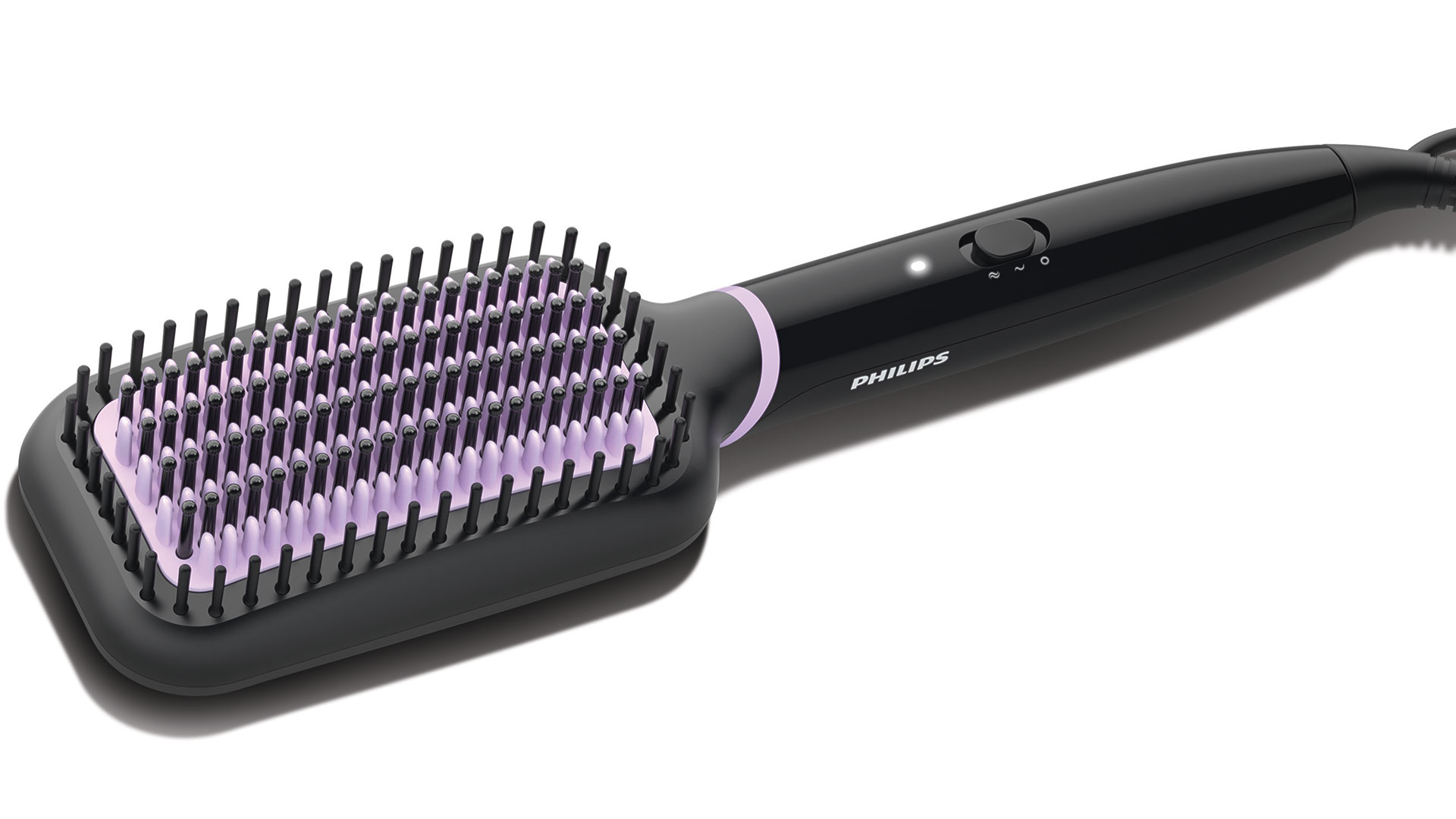 When Keratin's hair treatments are wobbled, one should understand what exactly Keratin is. This term looks very complicated, but this is simple, Keratin is a unique type of protein that drives up your hair, skin and nails.
Protective Protein:
It is a protective protein that is available in your hair inherently. As a result of exposure to the pollution sun, chemicals, or lifestyle changes, hormonal changes in the body and when we exhaust ourselves, we'll get dull, damaged hair and dry.
Philips has come up with an attractive solution to solve all your problems and is ready to make a simple, beautiful hair, you want to know the answer? Then read the blog to learn more.
Alright, Philips introduced best hair straightening brush called Philips BHH880/10 Heated Straightening Brush to solve your problems in one go.
This bright hot Heated Straightening brush is precisely distributed heat quickly so you can enjoy a sleek, style, smooth hairstyle. The bristles in the brush make it faster and easier and significantly minimize heat-induced damage, which is always a super good thing. This straightener comes with the goodness of Keratin that makes your hair look wholly frizz-free and silky in moments. The best part is that you can use it anywhere and anytime without any fuss. It is well compact to fit in your back bag too. The size of this product is 350 L x 75 W x 48 D(mm).
2 temperature settings:
2 temperature settings, 170°C and 200°C, is the best setting to suit your hair type. The temperature of the bristles in the brush remains at an optimized level and decreasing heat damage while decreasing friction. So enjoy the natural straight, silky smooth look.
Sick of wrestling with your regular comb and want to get perfectly smooth hair? Then the triple bristle design comb detangles and straightens while rescuing your scalp from extreme heat.
Meet your new multi-tasker, as this straightening brush will be ready to use within 50 seconds. This paddle-shaped design comb is ready to straighten the hair in one go. So stay free.
Uncover the natural:
Uncover naturally beautifully, straight, shiny hair in 5 minutes. SilkProtect technology and bristle design work together for healthy-looking, frizz-free hair.
Check out the best Philips BHH880/10 Heated Straightening Brush at Poorvika, and get ready to ditch all other regular brushes in real-time. Click the link to know the price in India of Philips BHH880/10 Heated Straightening Brush and purchase it at Poorvika with various discounts and cashbacks.