11 Feb 2022
Best Car Chargers with fast charging in India 2022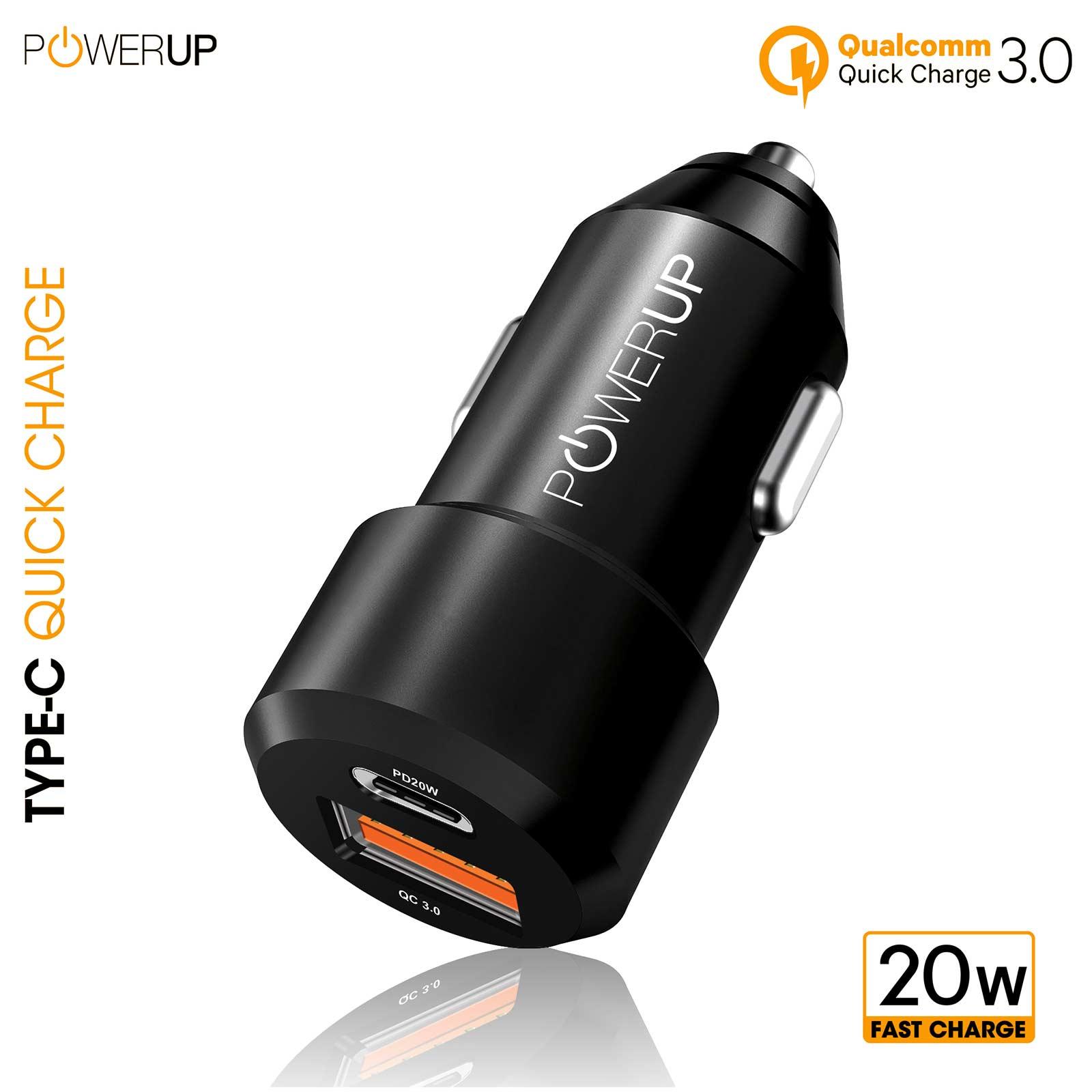 Who among us isn't always on the move and never has enough time to charge their mobile devices? If the answer is yes, then charging your devices in your vehicle would be a major lifesaver for you. A reliable car charger is all you need to keep your devices fully charged in the car to overcome power needs and stay connected on the go. They are not only affordable but are also quite convenient to use wherever and whenever you need them.
It is not as simple as it seems to find and choose a reliable car charger. The wide variety of options available in the market further complicates the selection process. These are some of the best Car Chargers in India, with high reliability and durability.
To select a suitable car charger in India, you should first have a clear understanding of your device. You must know what devices you want to charge during your journey. This would assist you in finding a suitable car charger for you. You should know if your device is one of those that requires a specific charger. It would also be helpful to confirm the compatibility of your device with the charger of your choice. There are many devices available on the market, and some of them require a specific type of charger. Therefore, you should know if your device needs that type of car charger.
The compatibility of both the car charger and the device is a significant factor to keep in mind when choosing one. It would help if you understood that compatibility refers to the vehicle and the device. The charger you select must be compatible with your vehicle and your devices. If your chosen charger is incompatible with just one of those, it is of no use to you.
The compatibility of the car charger should be checked thoroughly before settling on a particular one. Be sure about the charger's compatibility to avoid wasting your time buying the wrong car charger. If you're shopping for a suitable car charger, you should be aware of all the crucial factors to consider and examine the number of sports offered.
A charger's number of ports represents how many devices it can simultaneously charge. The higher the number of available ports, the more devices the charger can charge simultaneously. Generally, most car chargers have two USB ports, which allows you to charge two devices simultaneously. If you need to charge a more significant number of devices simultaneously, you should look for a charger with a more substantial number of offered ports.
Fast charging is a mechanism that ensures that almost all smart devices will charge quickly without compromising on performance or quality. Therefore, to ensure that you use a charger compatible with these modern technologies, you should also choose one that is compatible with them. Ensure that the car charger you buy matches the charging speed of your device before buying it. Most car chargers are designed with Qualcomm quick charging to ensure fast charging.
It can be tough to choose a suitable car charger for use because of the range of choices in the market. Different car chargers perform various functions. Hence, it would help if you were very careful in choosing your car charger. It is always accompanied by auto-device detection to detect that the device is charging automatically, and it is one of the most common concerns for most users.
A compatible car charger that offers quick charging features for all kinds of devices. In addition, it has sturdy safety features that prevent accidents when in use. Furthermore, it perfectly matches both classic and modern car decors without compromising the charging performance. Unfortunately, this is not true. A carefully chosen car charger will never have any detrimental effects on the performance or quality of your device. All connected devices are safe and protected with a banded and authentic car charger that is specially designed to meet all safety requirements.
However, if you buy a local car charger without any brand information and appropriate protection measures, then there is a possibility that they might be harmful to your gadgets. If your device battery dies when you're travelling, you can use any one of these car chargers from the list to have the issue resolved. We recommend using PowerUp Dual Type-C 20W PD + USB 3.0A Car Charger (Black).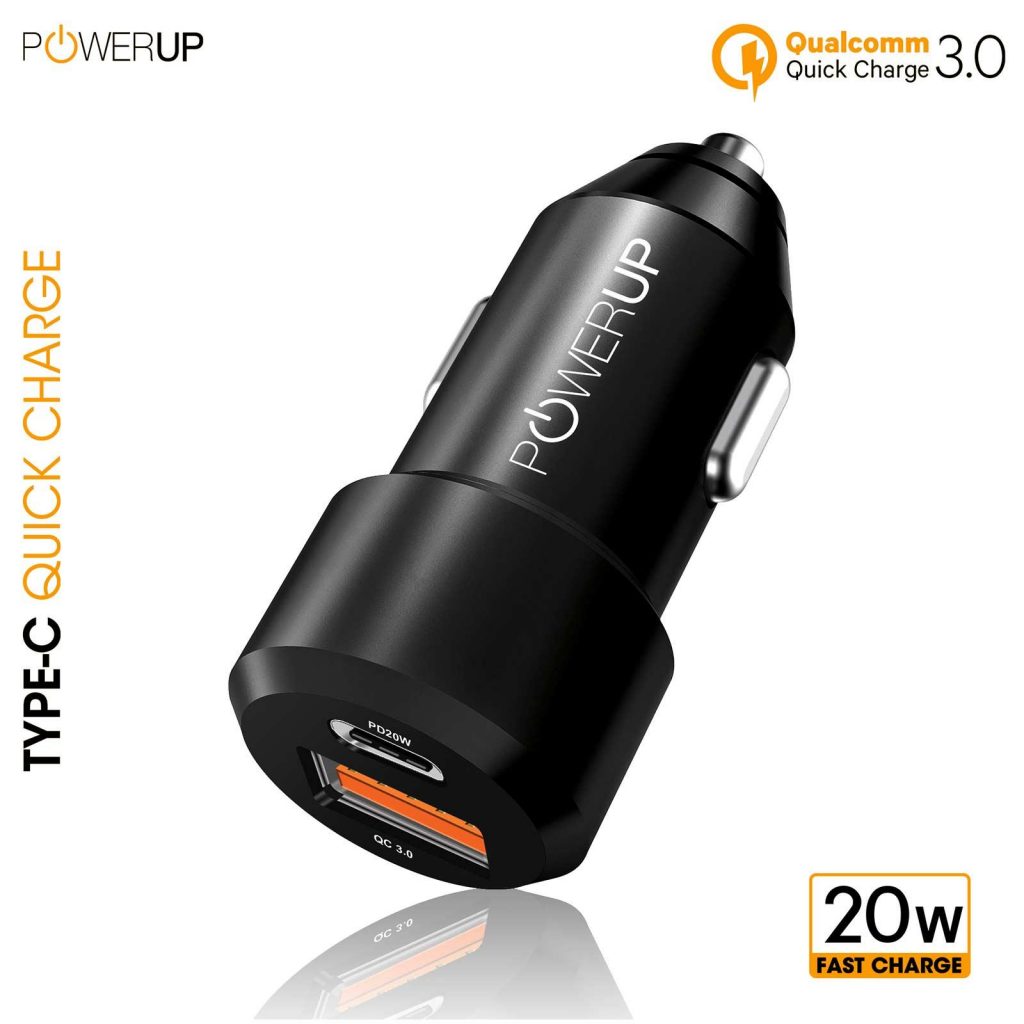 Next, PowerUp comes with amazing features like Smart IC(Automatically detects devices), LED charging indicator, Rapid charge with 2 USB ports, and small and sleek aluminum design. PowerUp Dual Type-C 20W supports type C charging and has a USB 3.0 full power application. Buy Car chargers at the best price from Poorvika online. For more details, specifications, reviews, kindly visit the Poorvika website.