11 Feb 2022
Everything you need to about Oppo Reno 7 Pro 5G Smartphone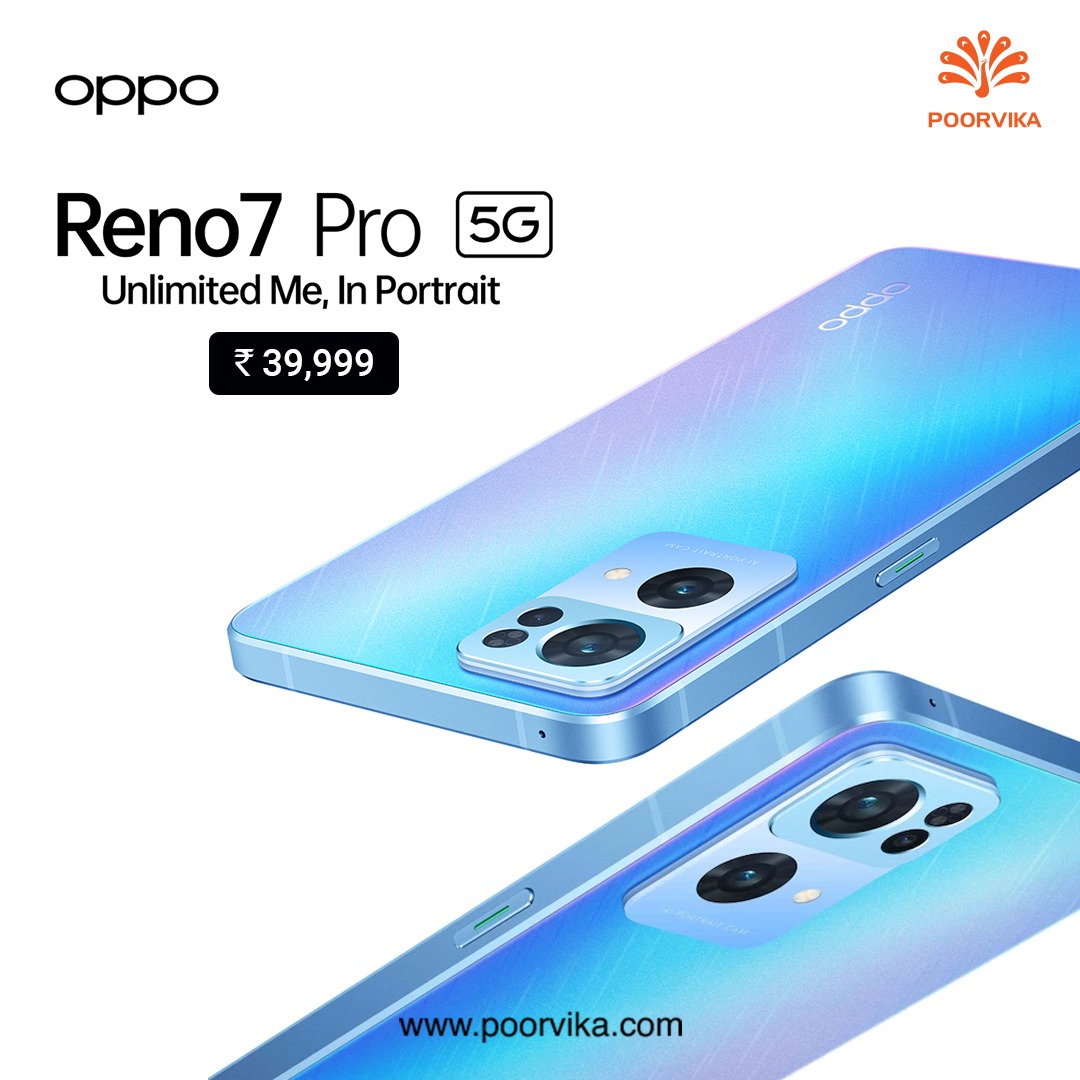 Oppo recently launched its new Reno series in India – Oppo Reno 7 Pro smartphone. The brand-new Oppo smartphone is a mid-range device that has an eye-catching design. The Oppo Reno 7 Pro uses a starlight design on its back, and it looks stunning. But above the looks, there are a few things that you need to know before buying the Reno 7 Pro. The highlight of this device is its vivid AMOLED display, MediaTek Dimensity processor, Fast-Charging battery and stereo speakers. This blog summarizes its full specifications, features and the Reno 7 pro price. Also the Oppo Reno 7 Pro is now on sale at Poorvika.
Display & Built-in
Oppo Reno 7 Pro has a 6.55-inch AMOLED Full HD (2400 x 1080 p) resolution display suitable for watching movies on Netflix. Thanks to its bright screen you will never have a problem reading articles on the phone on a bright day. Animation and scrolling feels smooth because of the 90Hz refresh rate, but not every game will support it. The screen is protected by Corning Gorilla Glass 5.
Oppo Reno 7 Pro's design is just mesmerizing. You are guaranteed to fall in love with this phone, even at a glance. The patterns look like shooting stars in a galaxy that keeps changing colours. The phone is very much remarkable and comes in two color variants that look different. So if you aren't a fan of colour-shifting design, you can choose the black version. The phone's grip is good & is comfortable to hold, but you may want to use a case since it can get slippery sometimes.
The glass at the back of Reno 7 Pro has a new finish. The Brand says it has used a new laser technique to create hundreds of diagonal micro-etches visible at certain angles. The finish feels impressive & doesn't attract fingerprints.
It has a unique notification light strip around the camera module, which looks pretty neat. This colour isn't customizable, but you can choose the events that activate it, such as charging, incoming calls or even notifications for some apps.
It has stereo speakers that are loud enough, so the entertainment factor is good overall.
Performance
The Oppo Reno 7 Pro runs on an Octa-core MediaTek Dimensity 1200 Max SoC along with ColorOS 12 based on Android 11. It is fast enough for day-to-day tasks, such as checking emails, clicking photos, recording & editing videos, among others. Games such as BGMI & PUBG New State too, can run well while never skipping frames.
An emoji feature has been introduced in Reno 7 Pro that is similar to Apple's emoji avatars. However, its usage seems limited to just your account profile picture or phone display at the moment. You also get the usual shortcuts and gestures seen in an earlier version of the ColorOS smartphones.
As far as storage, Reno 7 pro runs on 12GB of RAM and 256GB of storage. The latter is not expandable as the SIM tray only accepts two nano sim cards. However, this phone misses out on some premium flagship features such as IP rating for waterproofing and wireless charging.
Camera
The Oppo Reno 7 Pro's 50MP (Sony IMX766) camera is excellent. It captures tiny details and has an incredible dynamic range in photos, suitable for tricky lighting conditions. The night mode works well, too. But the 8MP ultra-wide-angle and 2MP macro cameras could have been better.
The device has a 32MP selfie camera like previous Reno models, but it comes with a Sony IMX 709 sensor. According to Oppo, it's the world's first to have a sensor with an RGBW pixel layout that includes white pixels and the red, green and blue ones, thus making the sensor roughly a bit more sensitive to light. It lacks 4K 60fps video recording, which is a bummer, but selfies look great.
Oppo's AI highlight and bokeh flare portrait seen in the Reno 6 series are now present with a few tweaks & improvements in Reno 7 Pro. These features work with the rear and front cameras for both still shots and videos.
It has two exclusive features tailored for the Reno 7 Pro, the AI Deblur algorithm that reduces blurs in selfies and the AI-PQ feature for richer colour and contrast when playing back HDR videos.
Battery
The Oppo Reno 7 Pro has a 4000 mAh battery with 65W SuperVooC fast charging. Even after you do so much on the Reno 7 Pro throughout the day, it will still have a good deal of power left to survive the night. The battery life is good, but if the battery runs out, the 65W fast charging is a lifesaver, and it can top the battery up in around 35 minutes.
Connectivity
As far as connectivity is concerned, the Oppo Reno 7 Pro includes Wi-Fi 6, Bluetooth 5.2, NFC, and the usual suite of satellite navigation systems. But to connect your headphones directly, you need to connect them with a USB-C jack.
Verdict
The Oppo Reno 7 Pro is a great updated version of the Reno 6 Pro smartphone. The flat display, improved AI camera features, stereo speakers, and a battery with fast charging makes the device worth buying.
Oppo Reno 7 Pro 5G smartphone price in India is ₹39,999/-. It comes in 2 beautiful colours – Starlight black & Stratrails Blue. You can grab this smartphone at a great discount offering a 5% Cashback Offer on purchase, or buy it at the lowest EMI Option starting at just ₹2514/-. Order now from Poorvika Online or visit your nearest store today to make this phone yours!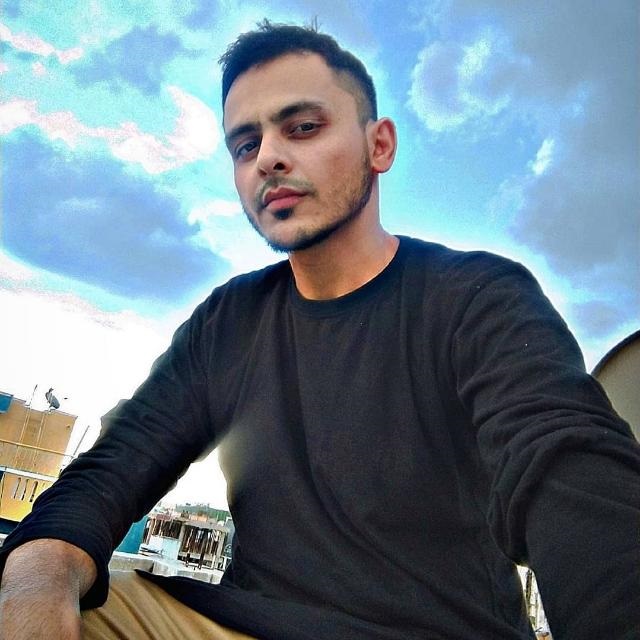 Content Writer – Digital Marketing