12 Feb 2022
OnePlus 4K Smart LED Android TV U1S Ultra HD: Reviews & Specifications

U1S, the first Android TV from OnePlus, is advanced and feature-packed yet affordable. Despite being a new company with little to no name recognition in the early days, they have become a well-known brand among people searching for a decent product at an affordable price. As you can see below in the specs, this device has all kinds of bells and whistles that would stump even well-established brands like Samsung or Sony.
The OnePlus U1S Android TV is a powerful streaming device that combines the trend of smart TVs with the Android 10 operating system for a remarkable online streaming experience. It is an affordable device at a fraction of the cost of a smart TV yet, provides all the features. The device offers a console-like gaming experience. And indeed, it goes beyond PC games by offering mobile-first casual games built for more giant screens and gamepads.
Design
This Android TV box is sleek and stylish with a black matte finish and sharp contrast with a unique touch-sensitive remote control. This TV gives you a 96% screen-to-body ratio ensuring a perfect wide viewing angle for all the users. In addition to this, you get a metallic stand, which lets you blend the TV with any atmosphere and make it look elegant.
Performance
The OnePlus U1S Android TV is engineered with a Quad-Core Processor of 1.6GHz Cortex A7 CPU and Gen 5 Nvidia Geforce 930M Kepler GPU with 2GB RAM 16bit DDR3L memory. These processors are responsible for the clarity of the display to process high-quality HD videos you wish to watch. The Oneplus U1S Android TV also comes with 1GB of RAM and 16GB of internal storage.
The OnePlus TV device supports 4K UHD playback, which delivers vivid pictures and quality videos. And if you are looking for ultra-high resolution, then the OnePlus U1S Android TV has got you covered. It offers a resolution of 3840×2160 at 60Hz, equal to a 4K HD display.
Also, the Gamma Engine Picture Quality enhancer and Vivid Colour Clarity enhance the viewer experience by providing an Ultra HD display with more than 1B colours. To add on, the LED panel has a 10-bit colour depth and 93% coverage of the DCI-P3 colour space, supporting HDR10 and HDR10+ and HLG clarity.
Connectivity
With the OnePlus U1S Android TV, you will have access to all of your favourite entertainment, apps, games and live TV with the Google Assistant built-in. You can enjoy immersive viewing experiences on 4K HD displays or set-up screens with Chromecast integration for even more viewing options.
The connectivity features of the OnePlus U1S Android TV make it an excellent device for watching movies or playing games and browsing through your social media accounts or even tuning in to your favourite news channel. There are four ports on the Oneplus U1S Android TV; two USB 2.0 ports and two HDMI ports. It also has an Ethernet port built into the device by default but can be disabled if needed.
With Wi-Fi 802.11ac and Bluetooth 4.2, the OnePlus U1S Android TV ensures that you get the best streaming experience possible. The HDMI 2.0 supports high-quality video playback and is compatible with all your 4K TVs and monitors out there. Note that the Gaming Mode automatically turns on when connected to your HDMI port to a gaming console. Smart, Isn't it?
Audio Quality
The audio quality on the OnePlus U1S is excellent, with outstanding clarity and volume. The speakers do get muffled even when you cover them, and it can project a clear, audible sound to multiple people in the room. The sound was crisp and clear. Besides that, the OnePlus U1S Android TV does not try to boost the volume when you plug in your headphones artificially, so there's no over-compensation for external volume controls.
Also, a remarkable feature of the OnePlus U1S is its built-in "Optical Digital Audio" jack which allows you to wirelessly transmit audio straight to your TV with the OnePlus U1S using just an optical cable. This feature enables the user to watch movies and play video games on their TV without worrying about any connection issues or pixelation.
Another plus on the OnePlus U1S is that it uses Dolby Atmos technology which gives you a surround sound experience while listening to music or watching movies. Dolby Atmos ensures that you have a great audio experience along with the aforementioned high-quality display offered by the OnePlus U1S Android TV. The Pro-graded Sound Tuning Dynaudio speakers support it, giving you a balanced and comprehensive sound field.
Other Notable Features include:
OnePlus Connect 2.0:
This inbuilt app helps you transfer HD video from your PC, Mac or Android device's camera to the TV, thus live streaming a high-quality video straight from your OnePlus Camera.
Family-Friendly mode:
This mode allows your kids to access only a few limited contents, set time limits, and control the blue light emitting from the screen.
OxygenPlay:
This feature can help you to stay updated with the Live news and all types of sports events, with just a touch. OxygenPlay enables you to display and stream live matches, scores, and relevant information. Also, the watchlist regularly gets updated with newer and trendy content, curated according to the users' preference, and the watch history helps us keep track of all our viewings to date.
So, why wait? Order online the Bestselling Branded Smart TVs and Android TVs at Poorvika Mobiles and get Amazing Offers and Discount Deals.
Also, avail of our 2 hour doorstep delivery.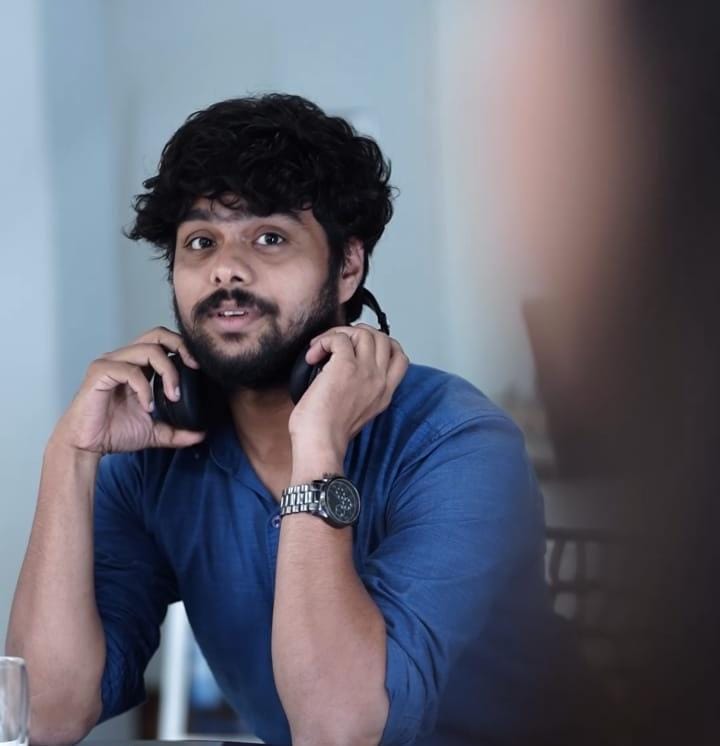 Content Writer. Digital Marketing. SEO.