14 Feb 2022
BEST WIRELESS CHARGERS TO BUY IN 2022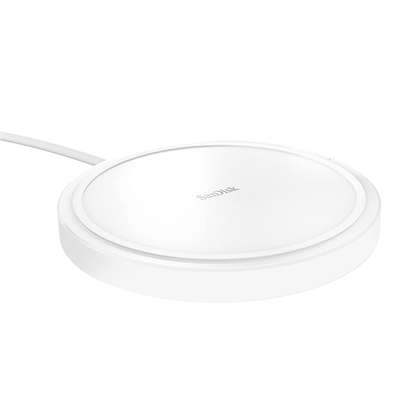 This RAVPower magnetic wireless charger will keep your devices charged without all the clutter—no need to search around for a charging cable. Simply place your phone on the charging pad, and it will start charging. When you place a phone or electronic device on the wireless charge pad, the built-in coil draws electricity from the magnetic field, charging the battery. Wireless chargers like those from RAVPower work by creating a magnetic field that your phone absorbs in order to gain energy. It's not necessary to use a USB-C or Lightning cable with a wireless charger. You simply place your phone on the pad, and it starts charging.
It is possible to charge your compatible phones and other devices using a wireless charger without needing to plug in a charging cable. All you have to do is set the device on top of the charging pad, and the wireless charger will start working. Here are some of the best wireless chargers for the iPhone that make charging a breeze. Wireless chargers have become cheaper and more convenient as they charge up compatible smartphones, Bluetooth earbuds, and even smartwatches.
Check your phone's specifications before buying a charger. Some phones support charging at 7.5 watts, while others only support charging at 5 watts. If you have a phone with a higher wattage power output, you can charge it with a wireless charger with a power output of up to 10 Watts. While a phone with a higher power output can be charged by a charger with lower power output (5W), charging speeds may be slow. Consider charging with a charger that can handle up to 10W power. The wireless charger must have the right design. Wireless chargers come in different sizes and shapes. Some are circular pads, while others have a standing design. Regardless of the design, it must have a good grip and hold your phone tightly.
KAPAVER Wireless Charger:
This Kapaver Qi-certified wireless charger offers 10W output to charge even the latest smartphones, including the Samsung Galaxy Note 10/Note 10 Plus/S10/S10 Plus/S10E/S9/S9+/Note 9/Note 8/Note 5/S8/S8 Plus while using the QC 2.0/QC 3.0 adapter (9V/1.67). The charger outputs 7.5 W for iPhone 11/11 Pro/11 Pro Max/XS MAX / XS / X /8 /8 Plus, when using a QC2.0/QC3.0 adapter (9V,1.67A). 5 W for all other Qi-enabled phones when using a 5V, 2A charger. Use the appropriate adapters for best results. In a modern, minimalist design, you'll have the perfect charging solution for your mobile phone with a Qi-enabled wireless charger that compliments your environment. It's the best suitable charger for Qi-certified smartphones. A 15W Wireless fast charging with a safe quick cooling system that enhances the life span of the battery. A premium design and an ultra-thin body make it easier to carry all places. The Kapaver Type C Fast Wireless Charger Pad Price in India is Just ₹999. It is the best wireless charger Under 1000 budget.
With its micro-sized design and slim profile, this charging dock holds your Qi-enabled device securely in place and is ideal for keeping on flat surfaces or travelling and offers superior wireless charging. The proprietary Multifunctional Intelligent Protect Technology provides temperature control, surge protection, short-circuit prevention and more. Good cooling performance is achieved through the 0.47in thickness design and the temperature control system. In order to make the most of your experience, please take off the smartphone case and use our recommended adapters. Easily charge your device wirelessly with a fast 9V power-efficient charger. You'll never have to deal with cords or ports again and can enjoy convenient and immediate access to fast recharge speeds without having to connect cables every time you need to charge your device.
SanDisk Ixpand wireless charger:
This device arrives neatly packaged in a foam shell along with the circular wireless charging plate, USB Type-C charging cable and charging adapter. These all seem to be very well made and sturdy. This charger plate has a USB Type-C port along with an LED light that illuminates when you place a device upon it. A rubber pad covers the surface of the wireless charger plate so that your smartphone will not be scratched by it. We tested it with two smartphones, and it worked just fine with a 4mm rubber case and a 3mm plastic case on top of it. The SanDisk Ixpand wireless charger can charge smartphones even if they are covered or protected (up to 5mm thick). The company claims this 15W charger can charge Apple Air Pods, iPhones from 8 on up, Samsung Galaxy S7 and upwards, and Samsung Note devices as well.