17 Feb 2022
Best Mobile Phone Stand Holder For Online Classes

As we think of gadgets that simplify our lives, we automatically think of the smartphone. The phone is a valuable piece of technology that provides a variety of services and conveniences for both professional and personal use. It's possible that you're reading this blog using your smartphone or tablet. To fully utilize the technology, you'll need to be more than a technology geek — you'll probably also need to be familiar with its peripherals.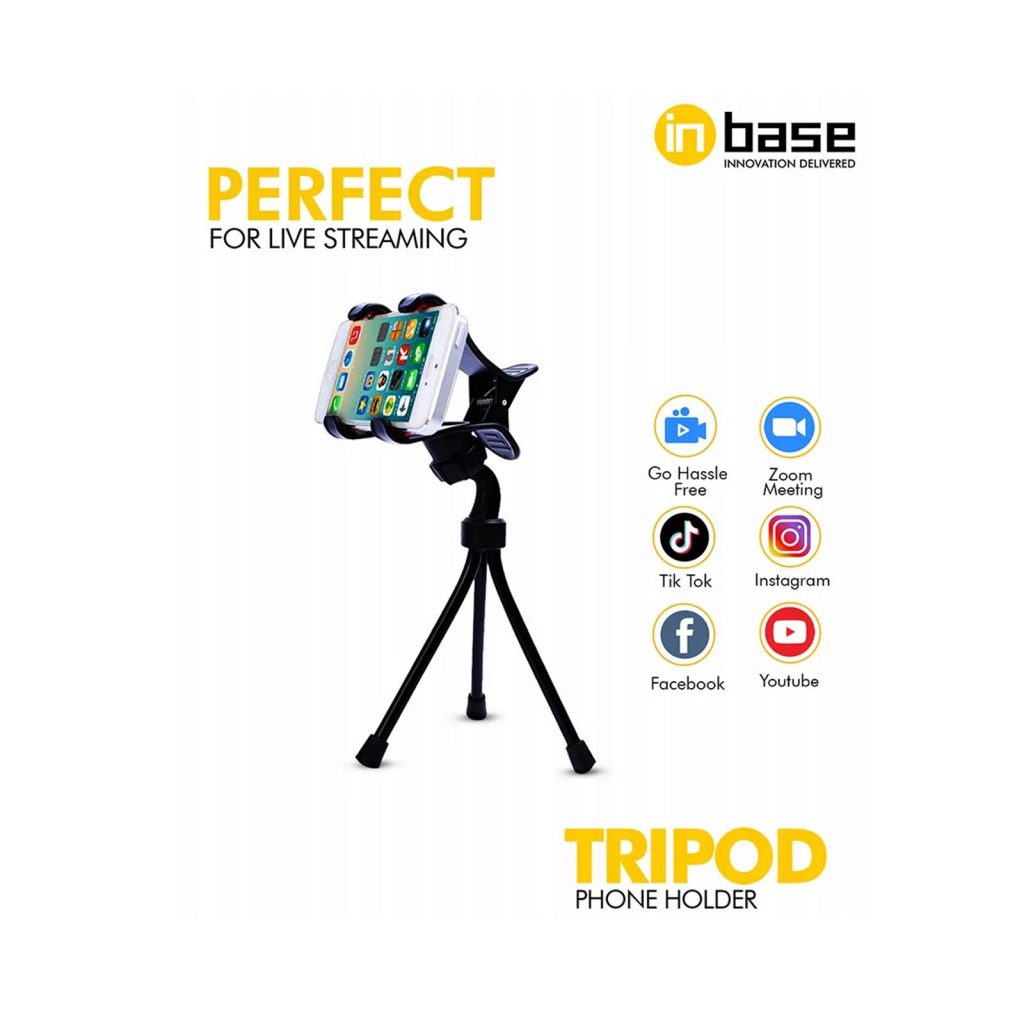 There are times when you need to have your phone somewhere other than in your pocket or backpack. For example, if you need to see it all the time, the phone stand comes in handy. You can mount it anywhere at any angle, and it's very convenient. The phone stand allows you to hold your smartphone in a more stable and comfortable position so that you can do more with it. Many people use their phones every day for everything from entertainment to work. The stand will keep your phone stable and comfortable so you can do more with it.
Using a phone stand can make it easier to perform a variety of tasks, whether you're talking on the phone with loved ones or browsing on your computer at work. This gadget will relax you and give your hands a rest. It will also provide a decent guarantee for the safety and cleanliness of your phone. Additionally, it will improve your comfort and work productivity, for which you can receive a lot of help.
Despite the problems associated with smartphone technology, it offers far more benefits than you can imagine, and there is a wealth of potential waiting in its depths for us to discover. Using a smartphone as part of your professional life requires a few extra accessories to ensure productivity and comfort. An office phone stand is one of the easiest ways to manage your daily tasks. Utilizing phone holders in the office can benefit you in many ways, as we will explain here.
Video conferences with colleagues and representatives should operate smoothly and smoothly. Video calls with family and friends should be casual, and video conferences should take place in a professional environment. The office mobile phone holder plays an important role in this respect. The stand is designed to provide stability and support to the phone, thereby boosting one's comfort while using the phone. Users can multitask with the phone, making it easier for them to be productive.
Project Plus Screens: There are occasions when one screen does not meet your requirements and other devices are required. In these instances, we can work with a smartphone. However, it requires a phone stand to support the device well. This high-quality smartphone stand is designed to be minimalist, elegant, and easy to use. You can adjust the angle at which it tilts and move the phone to any position. You'll find out how much you can improve your productivity by using this high-quality stand.
If you own a mobile phone stand, place it at a specific spot in order to make the use of it easier. Smartphones can play wirelessly on large screens, which is great for presentations. The smartphone booth provides a comfortable level at the same time as maintaining a professional layout of the hall. You can do everything on your smartphone while the big screen displays it.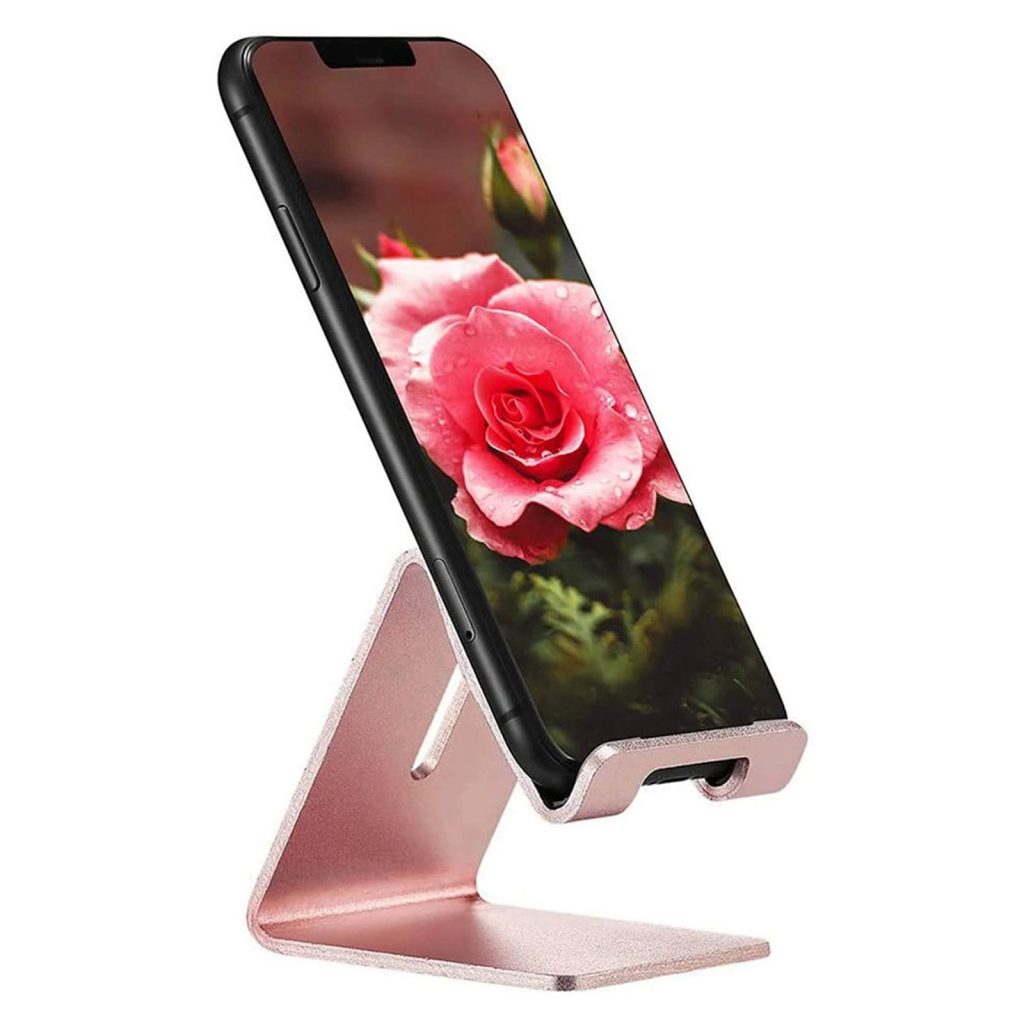 It is always better to work in a clean and organized space, but many of us have water bottles, headphones, laptops, pens, smartphones, and other items that we use at work. You have to keep everything organized in order to keep things sorted. A phone holder for the office, for instance, not only keeps the phone clean, but makes it more useful for work.
All things considered, using a mobile phone stand at the office can be very convenient. To sum it up, using a mobile phone stand at the office can be very convenient. Buying an office phone stand can simplify our life in a lot of ways. It doesn't matter where you are sitting at your desk, installing a portable stand will simplify your daily tasks and keep your desk tidy.
Conclusion:
Mobile Phone Stands are good for a lot of things, for example they can fix your mobile phone at a fixed position that makes it easier to play games, watch movies, browse pages, etc. These little things can be put into your pocket and used to keep your phone clean and safe, or for browsing pictures and watching videos whenever and wherever you want, or even to prop up your mobile device when it's idle.
It serves as a surface for watching videos, browsing pictures, and ultimately keeping your phone clean and secure as it sits on a hard surface, such as a desk or table. Buy Best Mobile phone Holders Online at the best Price in India. For more details, Customer Product reviews, specifications, kindly visit the Poorvika website.

Buy Best Mobile Phone cases online from the poorvika website at the best Price in India.