18 Feb 2022
Buy Phone Covers, Mobile Cases & Back Covers Online

A phone cover or case protects your mobile phone or smartphone from drops and accidental damage. And if you use your phone regularly, a case is a must-have for you. Each type of mobile phone cover has its advantages and disadvantages, and there are numerous options available on the market. Covers and cases for phone handsets vary in how much the body of the phone is protected and how much the display screen is protected. Unless Gorilla Glass or Dragontrail Glass protects your display screen, you will need tempered glass screen protectors of good quality that are hardened to 9H if you do not have either.
Back cases protect your favourite device from Scratches and dust. The back Case cover provides an elegant look to the device. Picking the best Back case that suits your device is quite complex. Before Buying a Phone Case, we need to keep a few things in our mind, like the material, Theme, design, colour of the case. Moreover, Fingerprints always mess up the device, so Anti-fingerprint cases are a good option. Shock protection, 360-degree protection, Ring holders to hold devices easily are the best features imposed in the devices. Slippery cases are not convenient to use. So an Anti-fingerprint mechanism is available. Cases which may suit all your devices are available. You can also buy mobile holders separately if necessary.
The cases protect your phone from damage, such as drops, shocks, smudges and sharp objects. Because most of the issues only protect the phone's body, you will need to purchase a screen protector if you want to protect the screen properly. This blog will discuss the different types of mobile phone protective covers or cases that you can use to prevent your phone or smartphone from getting damaged. In addition, we will be describing the pros and cons of each one of these cases.
The Silicone Gel Covers are transparent and are made from Silicone. They are also soft and flexible, and they are sometimes referred to as Gel Cases. The silicone covers provide good fitting to your phone due to their flexible nature, and they provide decent protection from drops, bumps, shocks, and scratches. They only protect the body of your phone and not the screen.
Plastic covers can be transparent or have fancy designs and colours and are among the most widely used and readily available covers available in the market for almost all phones. Plastic covers are hard and usually come in transparent designs or fancy patterns. There are many plastic protective covers in the market, providing decent amounts of protection to your phone body while leaving your screen intact. These covers have a decent fit and are not affected by temperature. There is also a matte finish available for plastic back covers.
Plastic covers are mainly problematic since they ruin your phone's original look and can break easily if you drop them. Consequently, you will need to purchase a new cover if the first one breaks. Glazed plastic covers are often extremely slippery and don't allow for easy gripping.
Often referred to as Hybrid Back Covers or Hybrid Military Grade Armour cases, hybrid cases are among the toughest cases that provide excellent protection for the phone. These cases are generally made from multiple layers of protective material, with the first layer consisting of Ballistic shock absorbing polymer, followed by a hard impact-resistant polycarbonate shell. Depending on the manufacturer, these cases may also come with a stand on the back.
However, this type of case does not protect the screen and makes the phone bulky and heavier when combined with a hybrid cover. It is recommended to be protected from drops, shocks, and impacts from sharp objects with a hybrid cover. Furthermore, it detracts from the original appearance of the phone.
A rubber or similar material back cover is also available. Although they are decently protective, they have various issues associated with them. They do not provide that much protection, the fitting becomes loose after some time, and temperature controls their performance.
An all-purpose mobile cover, a flip cover provides all-around protection for your phone. It is usually made of leather, PU leather or fabric with an inner layer of solid protection. Because of the resemblance between the flip cover and a wallet is also known as both a diary and a wallet. Since a flip cover protects both the phone body and the screen, it is more expensive than the average case. You may be able to find flip cases with an inside pocket below the front flap where you can store some cash or money in case of an emergency. Depending on the manufacturer, the flap of the flip case may be magnetic or not.
A pouch case consists of a large enough pouch for you to slide your phone into. The pouch can be made of fabric, leather, or PU leather. The case protects both the body and screen of the phone, but it is very inconvenient because it usually requires you to remove the phone to use it, which may result in dropping it. A hook is present on the rear side of many pouch cases so that you can attach them to your belt.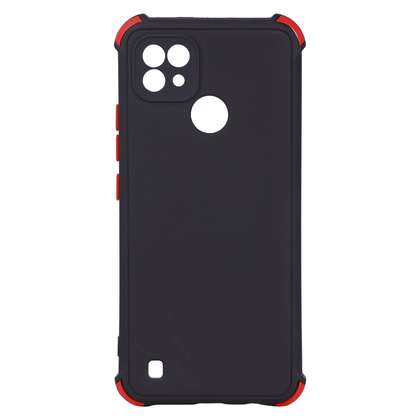 The metal used in metal back covers or cases is generally aluminium or another alloy. These metal back covers or cases provide excellent body protection, but their screens are left uncovered. Metal may look good if it is built well and offers excellent body protection, but its screen is unprotected. The heat dissipation from metal cases is more excellent than that of other cases since metal is a good conductor of heat and it dissipates heat quickly to the surroundings. A metal case's main disadvantage is that it makes your phone comparatively heavy compared to other protective cases mentioned above. They tend to be expensive and aren't available for all devices.
If you take very good care of your phone, you don't need a mobile cover, but if you are a casual user, you should get a good mobile cover. There are plenty of mobile covers available online so that you can choose your ideal phone cover according to your budget and requirements. You can ask me any questions or clarify any doubts by leaving a comment below. For more details, Customer Product reviews, specifications, kindly visit the Poorvika website. Buy the Best Mobile Phone cases online from the Poorvika website at the best Price in India.