25 Feb 2022
Apple iPhone Lightning Dock Review

Apple added a new iPhone Lightning Dock to its line-up in 2013, following the release of the iPhone 5s Dock and iPhone 5c Dock. Compatible with both iPhone 6 and iPhone 6 Plus, this new dock lasts longer than previous dock models. Its Lightning connector has been extended, allowing it to be used in a wider range of cases and devices than previous docks, which placed their Lightning connectors in recessed slots. The dock includes an audio-out port on the back – connected headphones or speakers can use the phone's headphone volume controls. There is no Lightning cable supplied with this dock, so you'll need to supply one. The dock has an input on the back to accommodate your own Lightning cable.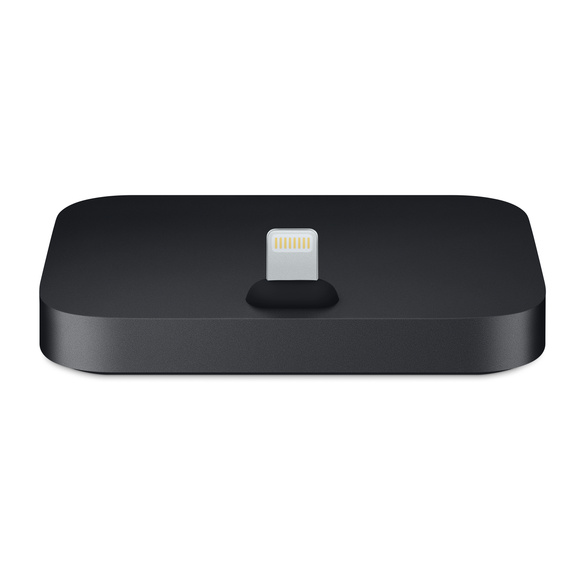 Once, an iPod dock came with the third-generation iPod, and Apple released iPhone docks nearly two years ago. They both had a 30-pin/Lightning connector, as well as a 3.5mm headphone jack. Our iPhone serves as a clock on our nightstand while it charges. In the past, Apple's iPhone docks have been hit-and-miss, as current models are typically tailored tightly to the profiles of the iPhones they were designed for, preventing users from using cases with these phones and making docks incompatible with later models of iPhone.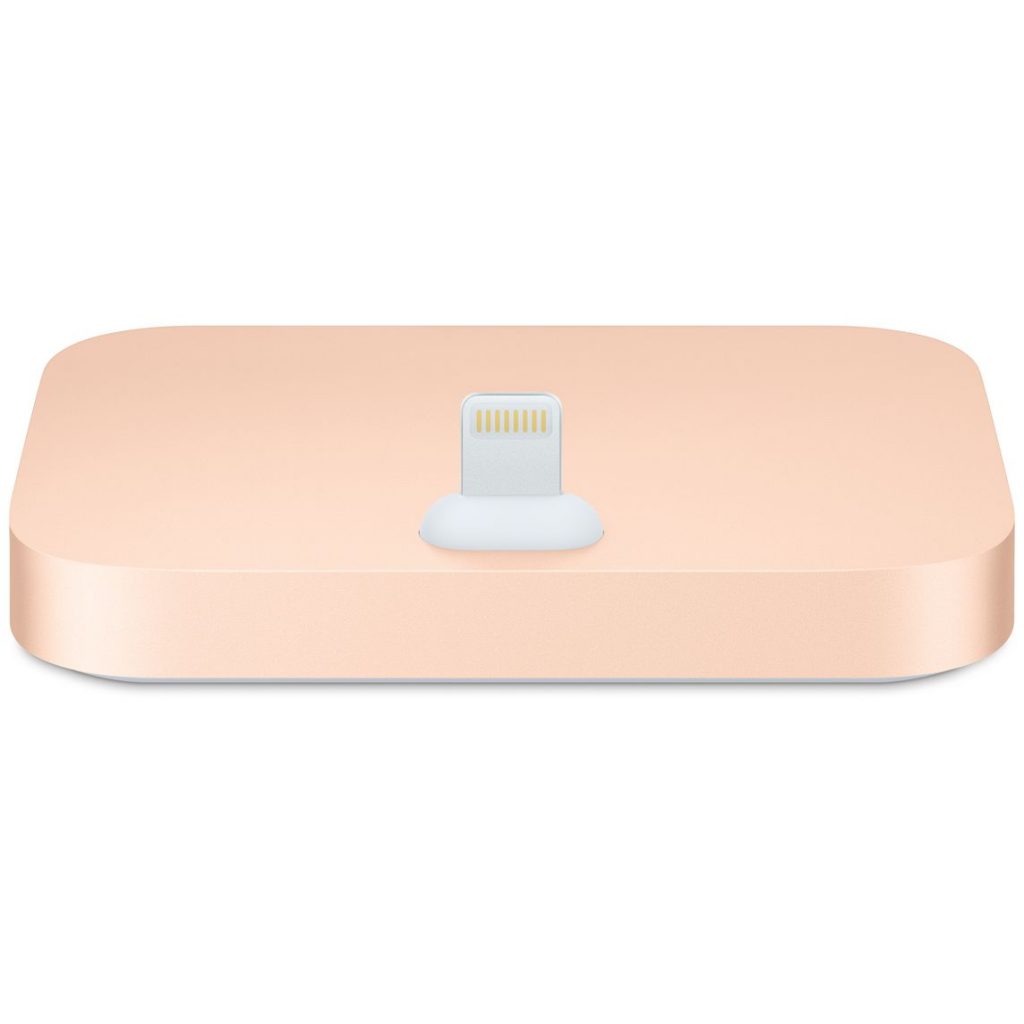 This design has a few advantages: it offers an appealing and simple design, as well as fitting iOS devices with a Lightning port, including those with cases. The absence of a recessed docking area also means the iPhone's Touch ID home button is accessible while docked. In addition to the positives and negatives, there are a few disadvantages, with stability being the most noticeable. Since the Lightning connector is the only way to support the iPhone, this device does tend to shake when bumped.
The Lightning connector is very firmly embedded in the dock's base. The connector doesn't seem at all at risk of being damaged; however, users might be concerned about potential damage to the iPhone's Lightning port if their device is bumped hard while mounted to dock. Those who are not too concerned about the potential for accidental damage will be satisfied with the dock. When you lift the iPhone off the dock, you can press down on the base side of the dock with your hand as you lift the iPhone off. It's simple to mount the iPhone on the dock and to remove it one-handed.
In general, the dock doesn't tip over as much as it should, since its weighted base keeps it from feeling too top-heavy when containing an iPhone. Apple's dock is officially compatible with all iPhones and iPod touches that have Lightning connectors. However, yes, it also works with iPads. Nonetheless, you should probably not try this, since the much larger iPads are considerably less stable on the dock and the Lightning connectors are more prone to damage because of more torque acting on their single point of contact.
The rear of the iPhone Lightning Dock contains a Lightning port, so you can use an iPhone Lightning to USB cable or connect the phone directly to the computer and the power adapter. There is also a 3.5 mm audio output jack. You can connect powered speakers or headphones to this jack so you can immediately begin playing audio from the iPhone as soon as you dock it.
The iPhone Lightning Dock also supports remote headphone functions, allowing users to control playback and adjust the volume. The iPhone Lightning Dock is typically elegant and makes an excellent accessory. Due to the lengthy-time interval since the latest iPhones were launched, a wide variety of cheaper docking options have become available. Other docks at similar or higher price points are frequently more substantial and provide a greater level of functional support for the devices they rest upon. It is a reasonable choice for users who prefer to have as Apple-branded a desktop environment as possible. The Lightning Dock is compatible with future iPhone models, and hopefully will continue to be compatible.
For more details, Customer Product reviews, specifications, kindly visit the Poorvika website. Buy Best Mobile Phone cases online from the poorvika website at the best Price in India.