25 Feb 2022
How does a hair dryer help to style hair?

Hairdryers are one of the most helpful beauty tools that exist. We can use these small handheld devices on both wet and dry hair. It helps people achieve the perfect style and gives them the hands-free freedom to do other tasks such as cooking, chores, or even driving to work.
The demand for hairdryers has only increased despite the number of hair products. There are many choices for the best hair dryers, with some being ideal for at-home use while others are suitable for salons.
Hairdryers help style the hair by using heat to curl or straighten the hair strands. They are also used for effects such as volume, slimming, or a more polished look.
The stylist first dries the hair with the Hairdryer for these effects by gradually moving the dryer from low to high velocities. At this point, tumbling the hair in both directions helps activate the protein molecules within it, which will cause them to shrink and straighten while adding volume and shine.
Blow-drying has come around as an alternative hairstyle. As for today, women who have straight hair opts for curly hair, and those who have curly hair opts for straight hair. Everyone wants to try the other to know what fits them best, and for this Hairdryer comes in handy.
Aside from just styling, blow-drying has become a necessity as it promotes your look widely. Moreover, blow-drying provide a voluminous appearance and adds shine by forcing air into the cuticle of each strand.
Professional stylists don't recommend blow drying on your own as it may lead to possible damage. The blow-drying process should not be left unattended since doing so can overheat your hair, causing it to break off or even melt away.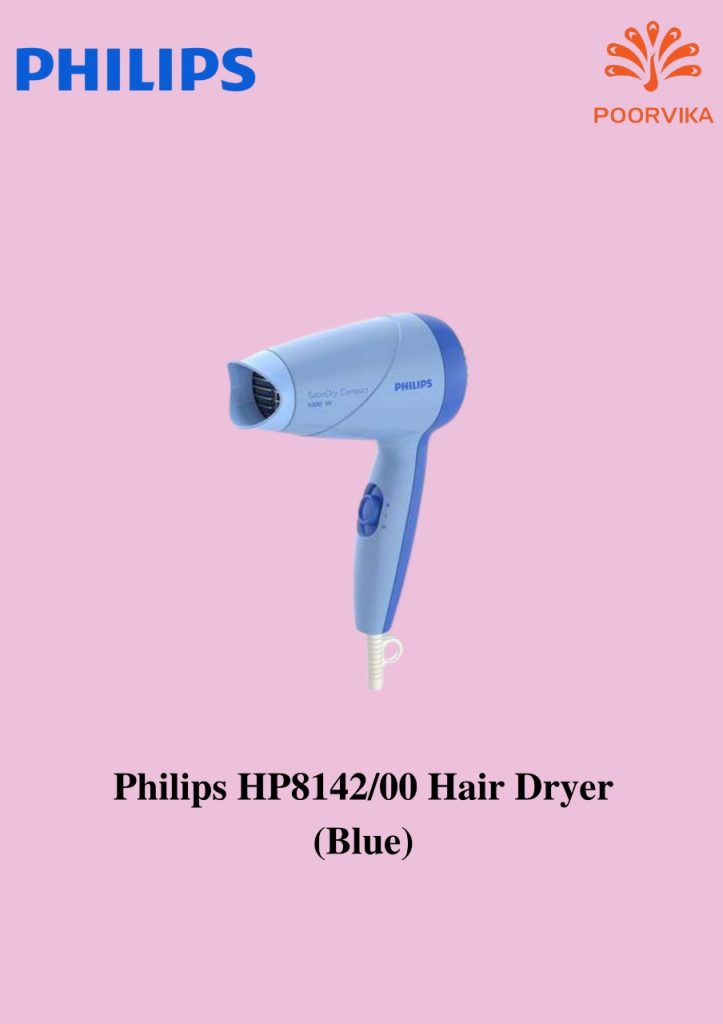 If you're looking for the best Hairdryer for your everyday use, choose Philips HP8142 Hairdryer. It is a quality product with great features and benefits. Below are some of the features that you can expect in this hair dryer:
Features of Philips 1000W Hairdryer
-The 1000 Watt motor is bright and efficient, making drying your hair fast and effortless.
-The design is sleek and modern, which not only looks great but is also portable and lightweight, perfect for travelling or if you are just too busy to spend long on dryers
-The Philips hairdryers have high power, making drying long, thick or wet hair effortless while being gentle on your head and without making it too hot in the process.
-This product by Philips is perfect for both family and professional use.
-Philips provides two years warranty + one year additional on registration, which assures you of quality.
-The packaging is another great benefit, and it comes with a user manual and sports a stand to collect lint during use rather than dealing with it afterwards.
Verdict
The Philips Hairdryer HP 8142, 1000-Watt motor is more powerful than its previous models. It is convenient to use, saves time & drys your hair with the touch of a button to select your temperature preference. So, now you know what this Hairdryer can do for you and why it is worth your investment! Go forward and make this Hairdryer yours!
You can buy this Philips Hairdryer at the best price in India from Poorvika. To order, log in to our website or visit your nearest Poorvika Store today.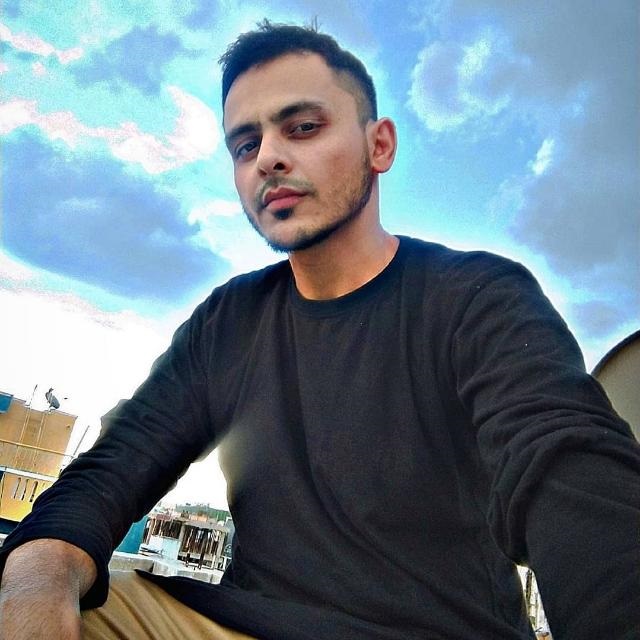 Content Writer – Digital Marketing