26 Feb 2022
Apple MagSafe Wireless Charger 15W

MagSafe fast-charging technology is also available in Apple's iPhone 13 models and their iPhone 12 predecessors. MagSafe enables magnetized accessories to clip onto the back of the phone, including everything from magnetic wireless charging pucks to wallets for storing cash and credit cards. The MagSafe cases extend the power of the magnet from the phone to the case, allowing you to use Apple's MagSafe chargers and protect your iPhone simultaneously.
Magsafe has made it possible to fix one of the major issues with wireless charging that has been plaguing iPhone users since it was first introduced with the iPhone 8. If the iPhone is placed correctly on a wireless charger, it can achieve optimum charging. Apple MagSafe Charger eliminates this issue with its built-in magnets, which automatically snap into place. This enables the iPhone 12 to be charged at 15W using the included MagSafe magnets.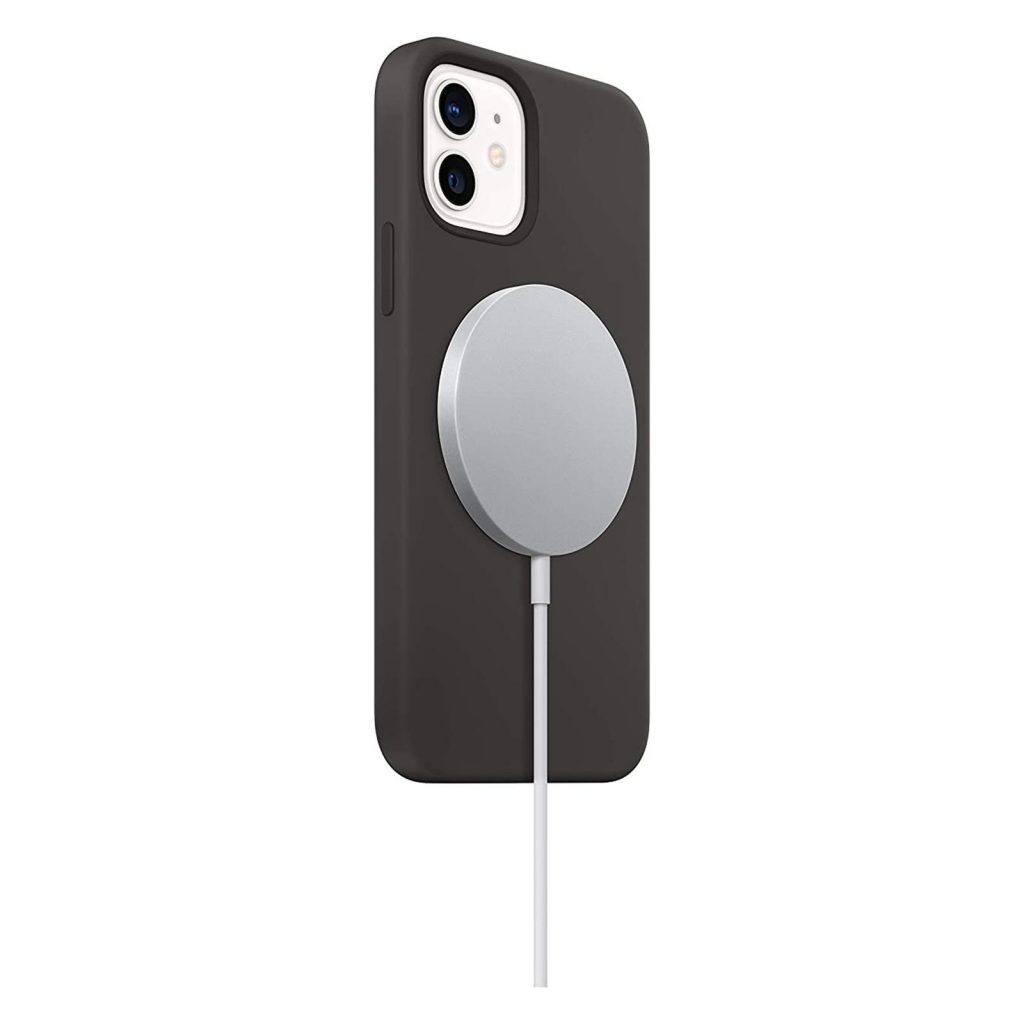 Not just Apple's wireless charging case supports MagSafe, so we have selected several MagSafe-enabled charging cases on our list of the best MagSafe iPhone accessories (for iPhone 12, we are working on the iPhone 13 list). Our list of best MagSafe iPhone accessories includes more than just Apple's since there are a number of options that other manufacturers offer as well (for iPhone 12; we're working on adding items for iPhone 13).
This best list emphasizes wireless MagSafe chargers that can provide fast Qi wireless charging. That said, it is important to bear in mind the following:
The iPhone 13 and iPhone 13 Pro include a USB-C to Lightning cable, but not the charger, in their box. To get the maximum power, you need a 20-watt USB-C PD charger – ideally one that's Power Delivery 3.0-certified. MagSafe wireless charging pucks are sometimes bundled with USB-C power adapters, while others, such as Apple, provide the puck and power adapter separately. MagSafe wireless charging pucks are sometimes bundled with USB-C power adapters, while others, such as Apple, provide the puck and power adapter separately.
Other Qi-compatible devices, like select older iPhones and Android phones, can be charged by most MagSafe chargers (aftermarket and MagSafe-certified). The only catch is that you won't receive magnetic adhesion. It will be faster to wired Charge, which will always be faster than MagSafe or other wireless charging options. Our list of the best USB-C chargers will have plenty of options.
As such, the chargers have a maximum output of 7.5 watts (and several only deliver 5W). They attach magnetically to MagSafe-compatible iPhone 13 models but are not MagSafe-certified. The new line of magnetic power banks from our Charge is named Superhero MagLock as if they are real superheroes. The design is impressive. The batteries, which come in different capacities, have strong magnets and stick incredibly well to iPhone 12 or 13, but they also feature raised coils, which are supposed to reduce heat levels while charging. From my experience, it does work.
MagLock batteries charge Qi-enabled iPhones at 5W, which is much faster than going wired and using a USB-C to Lightning cable. We liked that there is a chime when the charging starts and that you can view the remaining battery charge in iOS15. The Apple MagSafe Charger is always available at the Poorvika for $39. It's an Apple product, so it's pretty much everywhere. Online and in stores alike.
MagSafe is a simple, minimal, and easy-to-use charger designed by Apple. It automatically slips onto the back of any iPhone 12 and holds it in place. The iPhone will immediately begin charging once the MagSafe magnets are connected, and we don't have to worry whether it's positioned correctly for optimal charging.
MagSafe Chargers charge much slower than lightning connections, which we didn't realize at first. We assumed that the magnetic alignment of the charging pins would make charging super fast, but this isn't the case at all. MagSafe Chargers can only charge the iPhone at 15W, which takes about an hour to charge an iPhone 13 to 50% battery capacity. That's quite a bit longer than a lightning-connected 20W charger, which can charge an iPhone 13 to 50% in 28 minutes.
It is not a big deal whenever we work from home, but if we wish to charge our iPhones as quickly as possible, we still use the lightning cable. SanDisk Ixpand Wireless 15W Charging Pad is similar to Apple's MagSafe Charger, and other manufacturers have developed their own versions. While Apple produced the first MagSafe Charger, other manufacturers have quickly followed. The MacBook and the SanDisk Ixpand Wireless 15W Charging Pad are of similar size and shape; however, the SanDisk Ixpand Wireless 15W Charging Pad comes in black and offers a much longer power cord. The main difference is the power of the SanDisk Ixpand Wireless 15W Charging Pad versus that of the Apple charger.
The SanDisk Ixpand Wireless 15W Charging Pad is also Rs 1,999 cheaper, so it's a give and takes; the Apple charger will charge more quickly, but it is also more expensive; you have to decide which is the right choice for you. A faster wireless charging supports up to 15W and supports Qi-enabled devices. The perfectly aligned magnets make it more sensible and reduce the charging time. Apple has its charging technology to the latest iPhone Series. The Appel Magsafe Wireless Charger 15W Price is ₹4,499.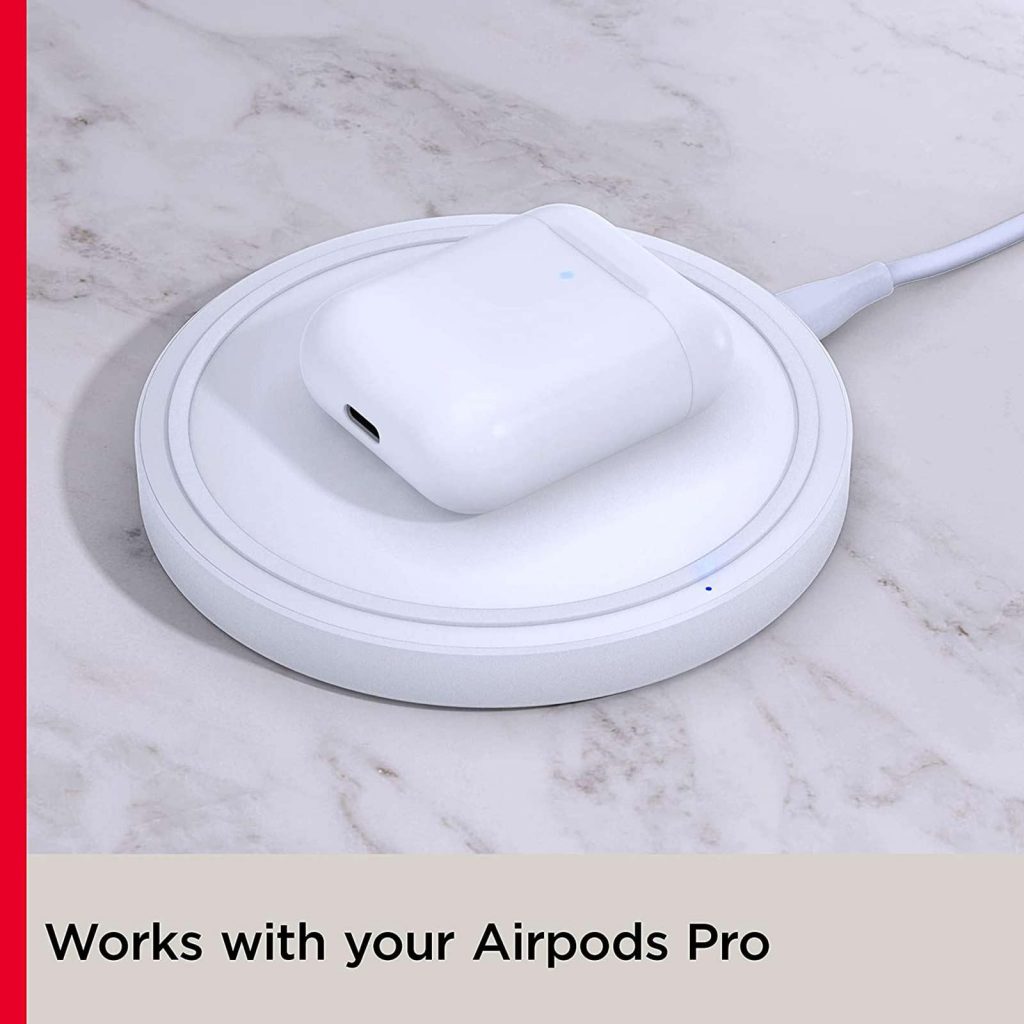 Buy Best Wireless chargers online at the best Price in India. For more details, Specifications, Product reviews, kindly Check Out the Poorvika website.