01 Mar 2022
Which is the Best Trimmer available Online?

If you're looking for an all-in grooming tool that offers a lot more than just the standard combs, then you'll want to get this best-selling Philips multi grooming trimmer for a test drive. This device will provide up to 54,000 cross-cutting actions with a single charge, which is more than enough for your trimming needs.
According to Philips, the MG3721 is their "7-In-1 Multigroom Trimmer", which includes a complete set of hair clips, beard trimming comb and stubble attachment.
When using this multi groom trimmer, the first thing you will notice is that it has an incredibly easy-to-use rubberized grip. It means you can hold onto it while using it and not feel like your hands would slip all over as you trim your face. This trimmer is surprisingly lightweight, making it easy to hold while you're cutting and a breeze to store away.
The Philips Multigroomer trimmer is in a league of its own when it comes to providing heavy-duty trimmer cutting power, allowing you to enjoy all the flexibility and mobility you'll need to prepare for any event.
If you love the look of facial hair on your face and want to try a different style without having to venture into the world of waxing or threading, the Philips multi groomer is the way to go. It works with all standard combs that fit you to get even coverage. You can use it on any part of your body, so it's not just limited to beards.
Features of Philips Multigroom Series 3000
Beard Trimmer: Trim neatly and accurately for different styles. The blades are self-sharpening, so you need not worry about the edges going blunt. It comes with a beard comb for easy styling.
Stubble Trimmer: Get that 'just enough' look with a stubble trimmer head, which includes a light-up skin sensor that lets you trim hair as close as 1mm for a smooth finish.
Nose and Ear Hair Trimmer: Grooming these areas is easy, and with the precision tip attachment, you can have neat ears and nose.
Precision Hair Clipper: To carefully trim away unwanted body hair with total control, use this hair clipper.
Bodygroom Shaver: Effortlessly remove body hair from your chest, abs, arms and legs.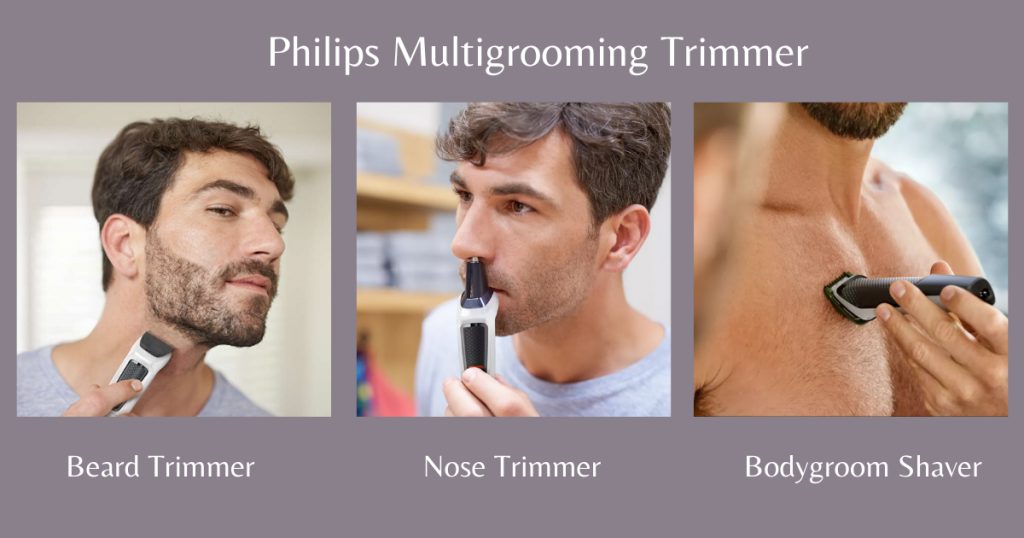 Benefits of Philips Multigroom Trimmer MG3721
Long-lasting battery: A high-quality Philips battery provides up to 60 minutes of cordless power.
Convenient Storage stand: Your Trimmer and attachments are always at the ready. It helps you organize your trimmer and tools to avoid losing them in the bathroom with a storage stand.
Low noise level: The Philips trimmer all in one trimmer has a low noise level for a delicate trim, so you can use it without disturbing others.
Rinseable attachments: Trimmer attachments can be washed & cleaned efficiently as they come with non-corrosive blades & water-resistant guards.
Philips 7-in-1 Multigroom Trimmer MG3721 has a convenient design that you can use with or without an electrical cord connected, so the only inconvenience is if you need to charge it up between uses. The cord is around 45 inches long, which means you'll have plenty of room to operate while you're using it.
Verdict
The Philips multi groomer is a lightweight option for people who want to try different styles with their facial hair without worrying about buying many various tools. You can use it for a variety of other things, so you won't feel like you are getting stuck with the same trimmer over and over again. So go for it and buy this Philips multi groom Trimmer Online in India at the best price from Poorvika or you can shop & experience the demo at your nearest Poorvika store today!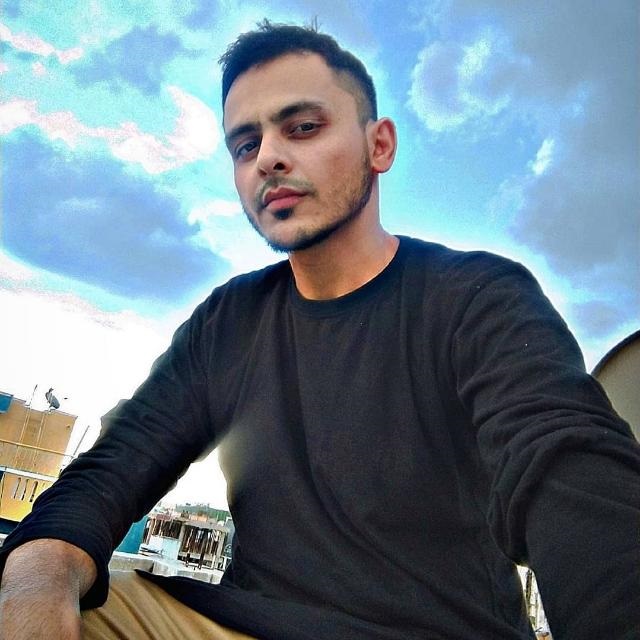 Content Writer – Digital Marketing