07 Mar 2022
Smart TV Buying Guide 2022: Find the Best Smart TV for your Home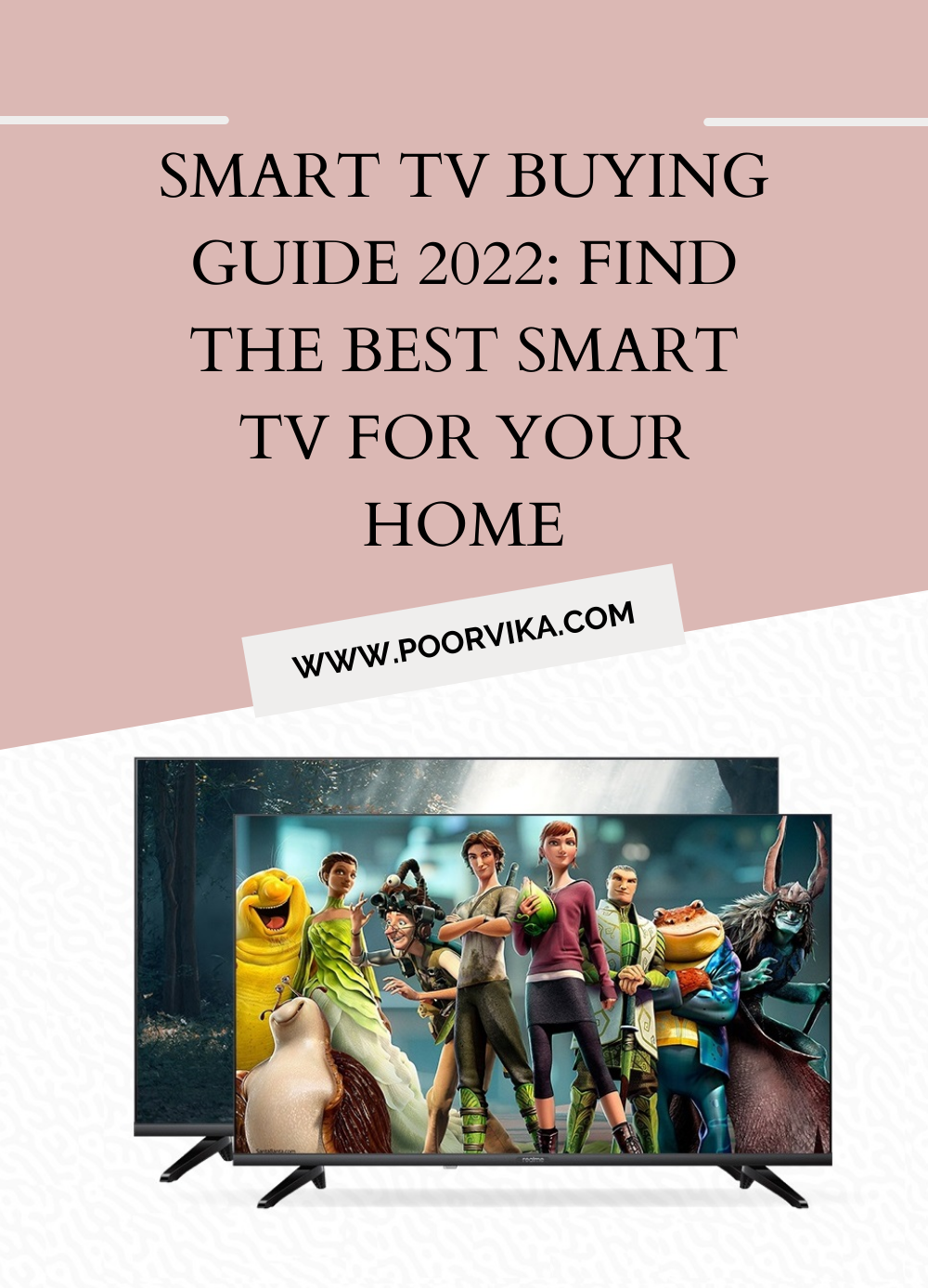 If you're thinking about buying a new smart TV for your home, this article is going to let you know what you need to look for. Smart TVs have become very popular now that they've matured and become more accessible in the technological world.
There are many different brands of smart TVs on the market, and they can offer a wide range of features that cater to a variety of needs. This guide will help narrow down your selection as per your requirements. Keep reading below!
Buying Guide for Purchasing Smart TVs
Choosing a smart TV is more iterative than a one-click purchase. There are many things to consider when buying a new smart TV, and you must understand these details so that your purchase can be well thought out.
The best place to start is by considering the various features of importance when buying a new smart TV.
Display Size: If you are looking for something small, this feature may be less important to you as basic Smart TVs start from 33" screens. On the other hand, if you are looking for a more extensive and more vibrant smart TV experience, you must get a screen that is at least a 65" display.
Display Type: Not all smart TVs offer display types like QLED, OLED, 3D, etc, and this can be a deal-breaker if this feature is essential to you. Ask the sales representative if they have any smart TVs that come standard with QLED or 3D technology, as these display types will help eliminate some of the hassles when deciding on which model to purchase.
Smart TV Operating System: Many different smart TV operating systems are available when purchasing, including Android TV and WebOS Smart TV. To find out which brand options are available, go to the Poorvika Official Website.
Audio/Video Quality: Make sure you have noted down the vital display features that a Smart TV should possess, such as HDR, Gamma Engine, Clear Picture, etc. Also, in terms of Audio Quality, make sure that the TV supports at least Dolby Audio to satisfy your audio needs.
Connectivity/Wifi Capabilities: Not all smart TVs offer wi-fi capabilities. It is vital to make sure that if you want a TV with this feature, you get one that is up to date with what's on the market today. The same goes for connectivity capabilities such as Bluetooth, USB, HDMI, etc.
Additional Features: Some smart TVs offer many additional features, such as Skype, Internet browser, etc. If a particular smart TV provides these features, it may comparatively cost a little more.
There are many different smart TV brands available for purchase, and make sure you consider each one before making your final decision. It is also essential to understand that both high and low-quality smart TVs are available. You want to make sure you get the best possible value for your money, so start by considering which manufacturers you would like to choose.
Best Selling Smart TVs 2022
Samsung AU7700 4K LED Smart TV
With Samsung AU7700 4K LED Smart TV, you will have access to Google Assistant and Bixby Vision, giving you more options and convenience than ever before. Not to mention, with its sleek design and picture quality, it would be an instant hit in any living room!
First of all, HDR 10 creates stunning visuals from every angle; then there are Quantum Dots which effectively filter out unwanted light for rich colours without creating a harsh glare.
With this TV, you're getting a high-resolution display that's four times as detailed as a Full HD TV. This TV has an 8 million-pixel resolution, which means you can see details that are impossible to make out in other TVs. In other words, your favourite movie is going to look like it just came out in the theatres! Get ready for the best viewing experience of your life!
This TV's 100% colour volume covers the entire DCI P3 range and is two times more colour than conventional TVs. This feature gives you access to the most comprehensive colour spectrum ever seen on TV so far. Besides, it also has a built-in HDR remastering system that uses a broader colour spectrum, ensuring better pictures and uniform brightness.
The Samsung AU7700 comes with two digital audio inputs, one optical and one coaxial, which means you can connect over a cable or wireless connection. It takes less time to set up an audio system and more time to enjoy whatever content the television has to offer. The built-in Bluetooth connectivity turns your listening experience into an even more cordless experience with no wires running from speakers to consoles or headsets.
Mi TV 4X 4K Ultra HD
The Mi TV 4X 4K Ultra HD is a high-end smart TV that utilises direct LED lighting to produce superior contrast and colour. It has a UHD resolution of 3840×2160 pixels, the industry's best processor and RAM, and supports streaming content. The Mi TV 4X is also equipped with built-in Bluetooth for wireless audio playback or communication and USB OTG compatibility, which allows it to mirror your computer or other devices on its screen.
The Mi TV 4X 4K Ultra HD has a triple-sided borderless frame made of aluminium with Mi logos in the centre. The stand has three points of support – at the front and back and one in the middle – which provides a stable base for the TV set. The power button comes on the right edge, and it glows blue when turned on.
The top edge houses two USB ports for connecting external storage devices or peripherals such as remotes, keyboards and other controllers compatible with Android TV. These ports are flanked by an HDMI port, an optical audio port and a 3.5mm AV jack for connecting to other audio sources such as a game console or PC.
Realme Smart Full HD LED TV
When it comes to choosing a new TV for your living room, you'd be hard-pressed to find anything better than the Realme Smart Full HD LED TV. With its beautiful design and superior features, this is the perfect unit for someone looking for a new television that doesn't cost them an arm and a leg.
The Realme Smart Full HD LED TV has a full 1080p HD resolution with a 60Hz refresh rate and 10W speakers known for producing well-balanced sound. There are also 2 HDMI ports, 2 USBs, 1 SD card slot and 1 Ethernet port included in the package, which means you can use it for a wide range of applications, whether for gaming, watching movies or surfing the web.
Furthermore, the Realme Smart Full HD LED TV is a highly energy-efficient unit. Despite its beautiful and sleek design, the Realme Smart Full HD LED TV is effortless to use. All in all, there are many reasons to buy the Realme Smart Full HD LED TV. With its superior design and fantastic features, it's an excellent choice for any homeowner looking to upgrade their home entertainment experience without spending too much money.
Purchase branded Smart TVs and Android TVs for the best price at Poorvika Mobiles. Order your favourite TV now and get it delivered in 2 hours.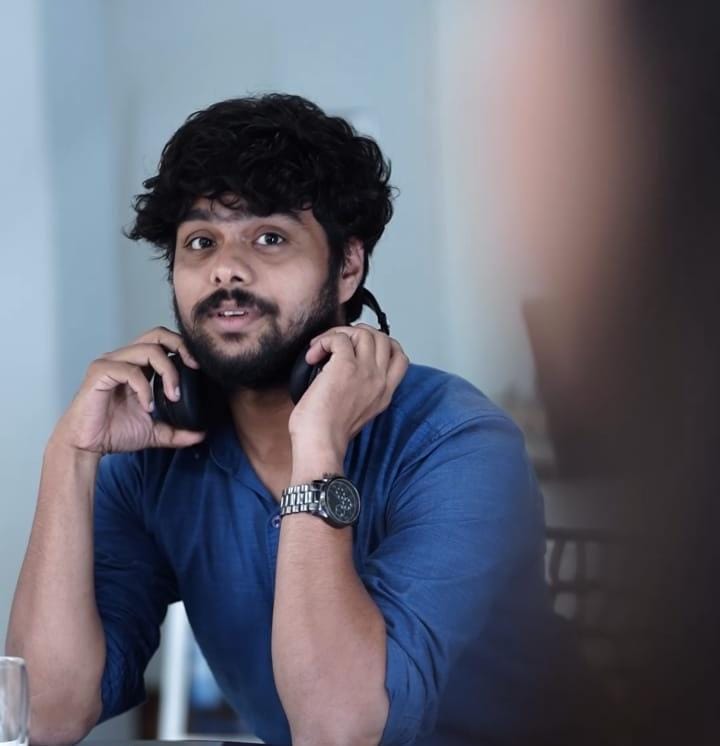 Content Writer. Digital Marketing. SEO.