14 Mar 2022
Apple Power Bank Wireless

Power bank helps to charge your devices anytime, anywhere. Apple MagSafe Battery Pack is specially designed for iPhone devices, and they let to enjoy unstoppable use and let to charge a device quickly. A compactly designed MagSafe wireless power bank suits the newer ecosystem and matches your device. With its usage, one can enjoy on-the-go charging. The perfectly aligned magnets make them attach to the device neatly and are available in White color with the Indian price range of 10,900. Apple MagSafe Wireless Charger 15W comes with an aligned magnet that lets to enjoy the true wireless fast-charging up to 15Watts and suit you well for iPhone devices.
Wireless chargers have become more popular among the public nowadays. Apple MagSafe chargers work well for charging iPhones and other devices. With this modern charging system, electromagnetic induction makes a huge difference. Apple MagSafe chargers 15W let to charge supportable devices such as Mobiles and Airpods. Compatible with Qi-certified charging systems. The perfectly aligned magnets allow for fast charging up to 15W, and there are many useful features built into this model. For more details, customer reviews, specifications, kindly visit the Poorvika website. Buy the Apple MagSafe Wireless charger 15W White online at a reasonable price in India from the Poorvika website.
Nowadays, wireless chargers are becoming more popular. There is no need to worry about where to keep a device. A Qi-certified charger is approved by the wireless power consortium and is very safe to use. An ultra-slim and lightweight charger are suitable for office as well as home usage. An additional beauty of the wireless adapter is the emission of Radiation level that is very low.
It's an extremely handy travel charger that can charge up to two devices at the same time, including AirPods, Apple Watches, and iPhones. The thin design makes it ideal for nightstands and desks, and its features make it an excellent choice for travel. A maximum charging output of 14W for MagSafe (most third-party options only top out at 7.5W) and a Lightning port make it the best MagSafe charger. Its high price makes it an upgrade for Apple fans.
There are two parts to the MagSafe Duo device: the wireless charger side is connected to a MagSafe wireless charging puck on the left side. The charging puck operates in a similar way to Apple's Apple Watch charging stand, which is metal-encased and can be flipped up or positioned flat. MagSafe Duo is designed to act as a dock where you can place your phone instead of using a standalone MagSafe charger that can be used while you hold your phone and move around. A MagSafe Wireless Charger is different from a standard wireless charger or dual-device charger because it aligns with your device when you throw it on it. It charges any Qi-enabled device in addition to the iPhone 12 models that are MagSafe.
Apple-designed this charger with a white colour that feels soft to the touch. We've just started using it, so we're concerned about how dirty it will become if we remove it from our desk too often. MagSafe Duo is portable and lightweight so that you can use it at your desk, nightstand, and travelling. You can fold it in half to tuck it into your bag so you can take it anywhere. MagSafe Duo has only one port, a Lightning port, used to power up the charger. Unfortunately, the requisite power brick is not included in the product.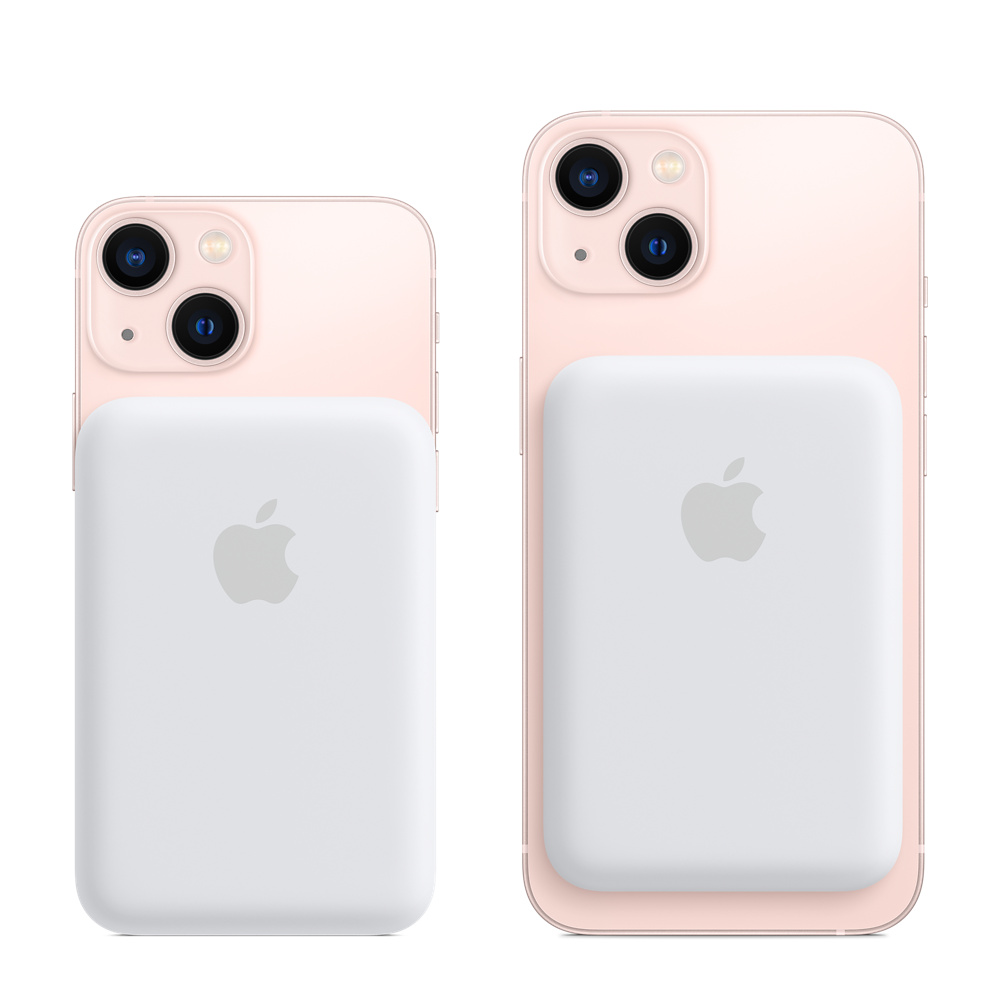 MagSafe's fast-charging technology is also available in Apple's iPhone 13 models and their iPhone 12 predecessors. MagSafe enables magnetized accessories to clip onto the back of the phone, including everything from magnetic wireless charging pucks to wallets for storing cash and credit cards. The MagSafe cases extend the power of the magnet from the phone to the case, allowing you to use Apple's MagSafe chargers and protect your iPhone simultaneously.
Magsafe has made it possible to fix one of the major issues with wireless charging that has been plaguing iPhone users since it was first introduced with the iPhone 8. If the iPhone is placed correctly on a wireless charger, it can achieve optimum charging. Apple's MagSafe Charger eliminates this issue with its built-in magnets, which automatically snap into place. This enables the iPhone 12 to be charged at 15W using the included MagSafe magnets.
Not just Apple's wireless charging case supports MagSafe, so we have selected several MagSafe-enabled charging cases on our list of the best MagSafe iPhone accessories (for iPhone 12, we are working on the iPhone 13 list). Our list of best MagSafe iPhone accessories includes more than just Apple's since there are a number of options that other manufacturers offer as well (for iPhone 12; we're working on adding items for iPhone 13).