15 Mar 2022
Realme 10000mah Power bank 2

Power banks are one of the handiest gadgets for keeping your phone charged if it runs out of battery. Your smartphones, wireless speakers, earphones, and other devices will have instant juice from a power bank, meaning you don't have to rush to the power socket to charge them. Some power banks are smaller than your smartphone and even portable today, and power banks pack enough strength to charge your smartphone two to three times despite their small size. These are some of the best power banks in India to choose from if you want to buy a power bank for your smartphone or other device and you are unsure which one to buy. Check out the list of some of the top power banks in India, which are available in Poorvika.com.
Recently, many smartphones and tablets have been released. Despite these devices having impressive features, one thing that they lack is battery life. Due to a large number of apps and large storage capacity, these devices will start showing signs of low battery power after just a few hours of usage. The problem may be resolved if you're in an indoor area since you can recharge with your charger; however, if you're outside, a smart power bank will only save you. That's why power banks are becoming indispensable today. It is hard for smartphone owners to keep their phones charged during the day. Although smartphone batteries are getting larger, there is nothing more frustrating than leaving your phone battery died halfway through the afternoon. Power banks are the greatest companions when we are running out of charge. They recharge the device within a short period. Type-A to Type-C cables is supportable in many power banks. LED indicators for chargers level reminder are present over many models. Many top branded power banks are available over Poorvika.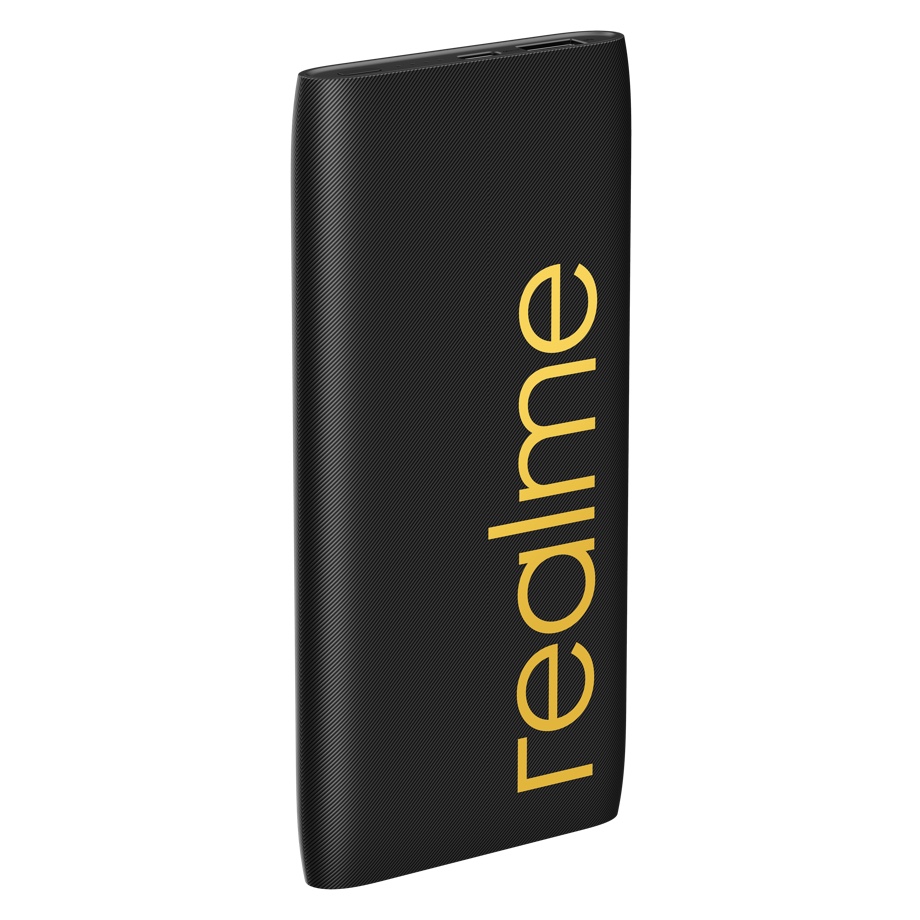 The Realme 10000 mAh power bank supports a two-way 30-watt Dart Charge and can be charged up to 8 hours and 39 minutes. The power bank supports a number of fast charging standards, including Dart, VOOC, Warp, PD, QC, and more. Its 10,000 mAh lithium polymer battery allows you to recharge your smartphone, tablets, and other compatible devices as many times as you require. With its fast-charging capabilities, you can recharge your device at the same time as it charges itself. Using two USB ports simultaneously, you can charge two devices simultaneously with this dual output port power bank. With one USB-A port and one USB-C port, this power bank allows you to charge any compatible device quickly.
It comes with 15 layers of protection, keeping not just your power bank but also the device being charged safely. The power bank also has a Low Current Mode that can be activated with a double-click on the power button. It is designed to effectively charge low-power accessories such as fitness bands, Bluetooth headsets, smartwatches, and other devices that need low-power charging input. It is scratch-resistant and doesn't attract fingerprints. Additionally, the device is comfortable to hold and sits comfortably in hand.
The best 18W Two-Way Quick Charge & Multi-Device Quick Charge feature makes this model awesome. Dual output ports are present, and it is allowed on the plane. It is compact and fits in a pocket easily. The power banks in your hands eliminate the need to find a power socket, particularly when travelling and provide a long-lasting battery life. When purchasing a power bank, one must look for the latest versions with high-capacity batteries. Let's explore some of the other important features you need to consider before buying a power bank.
Are you looking for the best place to Buy power banks online at the lowest price in India? Visit poorvika.com and you will get free delivery across Tamil Nadu within two hours.