24 Mar 2022
Best Sound Quality Earphones in India

When buying an electronic gadget like Earphones, most people will look into how much money they need to spend. Same as money is critical in determining which product to buy; features, quality and review play a significant role.

At present, with the advancement of technology, it has become possible for humans to use earphones and earbuds as they are convenient and can be used by anyone regardless of age or gender.
Different people have different tastes, and their personal preferences also vary, this being the reason why they might want different types of earphones to suit their needs. Several brands offer earphones and earbuds with varying price points depending on their sound quality and design.
Let us look at the best earphones in India offering the best sound quality, which doesn't empty your wallets.
OnePlus Bullets Wireless Z Bluetooth Earphones
The OnePlus Bullets Wireless Z is the new top choice for wireless earphones. They deliver great sound, a comfortable fit, and easy access to smartphone controls. And they're the most affordable in-ear Bluetooth headphones at just Rs. 1999, and yes, they cost less than most of their competitors.
The Bullets Wireless Z is undoubtedly a step up from the first generation product — these are truly wireless headphones with a battery inbuilt. Other Bluetooth in-ear headphones with similar features have cost as much as double or triple the price of the Bullets Wireless Z.
OnePlus has a clear vision for the Bullets Wireless Z. The headphones can be used as a wireless companion and replace your existing wired headphones.
The headphones come with an adaptive fast charging case that looks just like a portable battery pack to accomplish this. You can charge this earbuds case on any USB-C or USB port by plugging in the included cable.
Both left and right earpieces have small LEDs that serve as battery indicators — blue means that the battery power is above 50%, while green indicates a charge below 50%. The back panel of each earbud has two metal contacts for charging via magnetic contact points within their charging case.
The main highlight of the OnePlus Bullets Wireless Z is that it needs only a 10-minute charging for a playback time of 10 hours.
To add on, the OnePlus Bullets comes with a 9.2mm driver with re-engineered bass designed to produce rich and quality audio.
The features like Quick Switch, Quick Pair, and Magnetic Control make pairing and listening to music much more accessible than ever.
IBall EarWear Tune Bluetooth Headset
Busy schedules and the ever-growing information overload make it harder and harder for people to get into a creative mindset. By using IBall EarWear Tune Bluetooth Headset, you can stimulate your brain with high-quality music and let your brain imagine what you want to.
Our IBall EarWear Tune Bluetooth Headset is sleek and lightweight, plus it features a Mic that makes it perfect for hands-free calling. With its sweat-proof design and Bluetooth connectivity, this headset will be sure to exceed your expectations.
Technology is the way of the future, and the IBall EarWear Tune Bluetooth Headset with a built-in microphone allow you to listen to music while also taking calls. These gadgets let you hear the crystal-clear 3D sound without having to wear bulky headphones, as they sit snugly in your ears and are barely noticeable. The company also boasts a 45-degree in-ear design for improved noise cancellation and placement.
These IBall EarWear Tune Bluetooth Headsets have all the features of regular earphones. Still, they come with an added convenience: Super-Fast charging, which completely charges your headset in 1 hour and offers a playback time of 18 hours!
Realme Buds Wireless 2
Introducing the Wireless 2 – Realme Buds, the best wireless earbuds with amazing sound and Bluetooth range, not just for music but for making calls too.
With the new version of Realme Buds Wireless 2, you can now enjoy incredible bass and crystal clear sound for a longer time. These Bluetooth earbuds are perfect to wear while boxing or running outdoors for those who have active lifestyles.
Now, you can enjoy 18 hours of music on a single charge as Wireless 2 is the world's first Bluetooth earbuds in the market with a battery capacity of 400 mAh and a coil magnetic resonance module yielding incredible bass.
In addition, Realme Buds Wireless 2 features FastcCharging technology (charging one full charge within one hour), fantastic sound quality, and extreme durability.
At the same time, Realme Buds Wireless 2 is sweat-proof, so you can grab them even to exercise, boxing and not worry about damaging your headphones. Just stay focused on your workout and enjoy the best wireless earbuds in the market.
Boat Rockerz 238 Bluetooth Headset
It's never been easier to have your favourite tunes with you all the time. Boat Rockerz 238 is a lightweight and comfortable Bluetooth headset that can wirelessly connect to your phone or tablet and stream music, podcasts, or audiobooks from up to 30 feet away by pairing it with Bluetooth 4.1 connectivity!
It has a built-in microphone and controls for volume, skipping tracks, and answering calls. It even can pause music when you get an incoming call!
In addition, you can adjust the earpiece position once it's on your head for perfect sound quality without any annoying wires spoiling the party.
With the Boat Rockerz 238 Bluetooth Headset – there are no more worries about being tied down by wires. The lightweight and durable construction are comfortable to wear for up to 150 hours with a full charge. The neckband is adjustable so that you can find that perfect fit!
Now get your branded Headphones at Poorvika Mobiles and get Amazing Offers and Discount Deals. Order online now.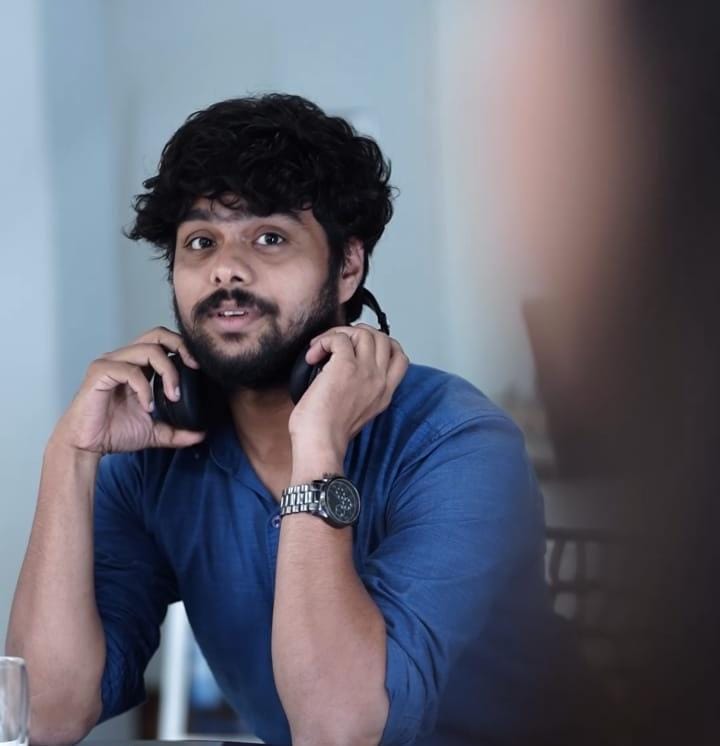 Content Writer. Digital Marketing. SEO.