24 Mar 2022
Explore the New LG Smart TV Models 2022

LG is always a leader in innovation, and LG's newest TV models are no exception to that rule. If you consider purchasing a new TV soon, there is no better place to check out the latest innovations than LG.
LG has crafted their TVs with mind-bending technology and advanced features, so they are sure to make your shopping process a little easier. No matter your budget or living space, there is an LG TV to suit your every need. There are even 3D models available in this collection, which makes these screens the perfect option for a home theatre.
Let us look at a few models from LG, which can give you the best viewing experience with the latest Smart features.
LG 32LM560BPTC Smart LED TV
With its Ultra HD display, the new LG 32LM560BPTC Smart LED TV has to take the cake for the most captivating and revolutionary display on the market.
With this TV, it does not matter if you are watching a football game or watching a crime series – even kids will be able to recognize every detail they see on screen in Full HD resolution.
In addition to viewing media, you can also use your LG 32LM560BPTC Smart LED TV as an all-in-one entertainment hub.
The Magic Remote Control included with your purchase allows you to navigate through all of your live internet and local media applications with ease.
We have found the perfect device for your entertainment needs!
With LG's excellent picture quality and superb HD sound, there is no reason not to enjoy every moment with this LG 32LM560BPTC Smart LED TV.
It's sleek, has a brushed metal finish, and can be quickly mounted on the wall without making a noticeable difference in your living room decor.
This 32-inch screen provides hours of entertainment with cable ready HDMI connectivity and SmartShare feature.
With the addition of mobile apps, you can now enjoy all your favourite channels at home or offsite by streaming your content from anywhere on this smart television.
With LG's Internet +, you can now enjoy a truly spectacular internet experience with the ability to view photos and videos from your smartphone on the big screen!
The LED backlighting provides more vivid colours and a brilliant contrast ratio. In addition to this, the television also features Clear Voice II™ technology. The audio is clear, crisp and the volume is loud; it even lets you hear voices in different rooms!
With Quick Wizard 2.0, whether you want to check the weather forecast before going outside or looking up a recipe with just one click on the search bar, it is as easy as ABC!

For those who want an even more straightforward way to control their favourite channels and programs, Voice Guide 2.0 offers hands-free control for TV viewing and fine-tuning features.
LG 32LM636BPTB LED Smart TV
The LG 32LM636BPTB LED Smart TV delivers a new high-performance Quad-Core processor to give you a smart TV that is faster and more powerful than ever before, which allows for instant recognition of content and multi-tasking options.
Additionally, the LG 32LM636BPTB LED Smart TV includes a built-in voice control application to help you with all your commands and more.
The 3D viewing experience and the 4K display resolution offer better immersion than ever with this model.
All these features make it one of the best TVs on the market today.
LG has incorporated the latest HDMI 2.0 connectivity for a wider range of devices.
The LG Smart 32LM636BPTB LED Smart TV is a premium finish, i.e., a brushed metal finish and a piano black finish.
The LG 32LM636BPTB LED Smart TV has Screen Share Technology, which allows you to share the screen with a compatible Internet-enabled device.
This feature is great for Android phones or tablets who want to view media from their device on the TV screen.
Also, users can play and control games on their mobile device via the TV's remote controller by connecting it to the TV via the Y-cable.
Lastly, Smart ThinQ AI technology provides convenient connectivity and voice recognition options.
Additionally, AMD FreeSync technology will provide a seamless picture quality without any stuttering or tearing effects that may appear due to an incompatible frame rate.
LG 43LM5600PTC LED Smart TV
The 43LM5600PTC has a 43″ Full HD 1080p display, active HDR technology, and a 60 Hz refresh rate. It is an LED TV with Digital 14W Speakers with Dolby Digital and DTS Sound Integrated System:X Surround Sound.
The speakers are integrated into the TV with a 60 watts maximum output power. The screen size is 43″ with an Internal resolution of 1080p.
The built-in apps allow you to access your favourite applications, including Netflix and Google Play, making it easy to access all your favourite entertainment in Full HD display.
There are three main user controls at the bottom of the screen in a row: one for volume up or down, one for source selection, and one for channel surfing. You can disable all three user controls via TV or remote control settings.
This Smart TV's Connectivity options include 2 HDMI ports and 2 USB ports to connect your gaming consoles or other media devices such as streaming sticks or external hard drives. Smart features include LG's webOS 3. 0 operating system, with built-in Netflix and Google Play apps. This Smart LED TV supports Ethernet LAN connectivity and digital and analogue audio outputs.
If you are interested in exploring more about all of the latest Offers and Discount Deals on LG Smart TVs, then check out Poorvika's official site.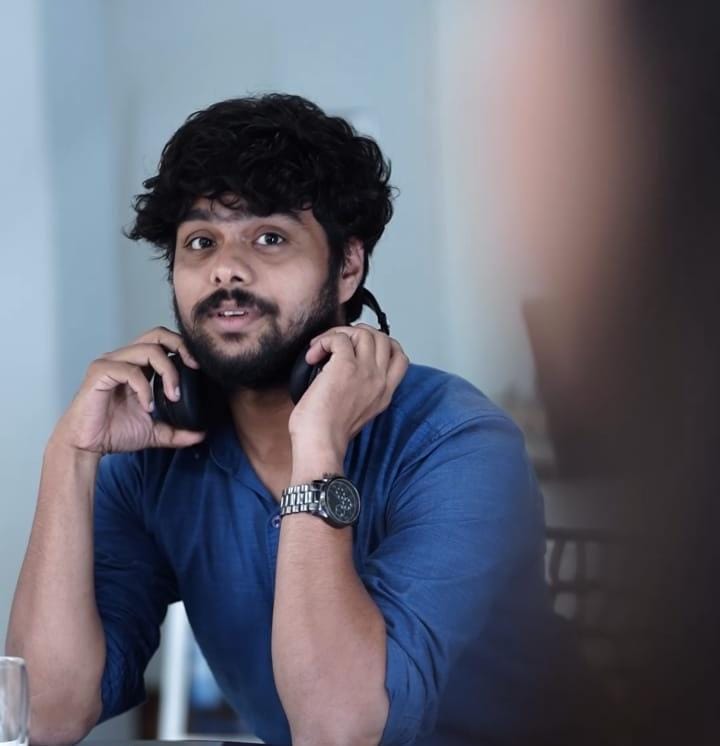 Content Writer. Digital Marketing. SEO.