25 Mar 2022
Explore the Best Samsung 4K Smart TVs

Samsung is well known for its TV models. These TVs come in various shapes and sizes, including smaller TVs, still high definition.
You can choose between flat-screen televisions, 3D TVs, and smart televisions that run on HDMI cables. These are available at various price points, but all of them are perfect quality pieces of technology that will make you say "wow."
These feature Smart TV functionality with access to YouTube apps and other channels through an internet connection.
The 4K UHD Smart TV from Samsung is an excellent choice for any room: a bedroom, living room, or your home theatre setup.
In this post, we explore the best Samsung 4K Smart TVs. These are the best quality TVs available, and they're affordable at that.
Samsung AU7700 4K Smart TV
Samsung is a massive name in the TV market and has many models that you can choose from. It also comes with HDR 4K technology that lets you experience more color and brightness than your old TV.
When it comes to premium TVs, Samsung AU7700 4K is about as close as you can get, with an incredibly detailed picture that will not disappoint.
The TV's resolution is 3840×2160, and it uses a contrast ratio of 1500:1. Essentially, this means that black and white are highly defined on-screen.
When viewing up-close, the light from your screen will not reflect off the screen, giving you a crisp and clear view as it comes with Crystal Processor 4K. It also offers HDR, which brings vibrant colors to your TV.
You will enjoy a wide range of colors from the TV, such as reds and blues, which are all represented realistically. So, if you are looking for a new Samsung 4K Smart TV, give the AU7700 4K Smart TV your attention as this is a great option that will not disappoint you.
Other than that, you also have access to the Content Guide Platform and PC Mode, which can help you enjoy your work, favorite movies, TV shows, and music with ease within the comfort of your home. Connectivity options include 3 HDMI ports, 1 USB Ports, Bluetooth, and Wifi Direct.
Samsung TU8000 4K Smart TV
The Samsung TU8000, 4K TV, has a 55-inch screen and uses the new Samsung One Remote Control. Samsung has enhanced the display of this TV with High Dynamic Range technology which allows for a broader range of brightness and contrast.
And with four times the resolution of conventional Full HD TVs, all movies, shows, and games are up to four times more detailed than ever before.
This is a curved screen TV, which they claim delivers a broader viewing angle and immersive sound quality. It has dynamic crystal color, HDR plus, and Q contrast as its picture improvements.
Rather than the typical state of the art technology that is constantly improved, the TU 8000 represents a milestone of a 4K HDR screen and a newer standard called Quantum dot— which combines with High dynamic range to provide a bright picture with rich contrast and color while maintaining fine-grain details in dark scenes.
The result is an enhanced contrast across the entire image and more detail in highlights and shadows. This process gives you a picture that's more lifelike, brighter, and more beautiful than ever before.
The contrast ratio is 1500:1, and the display of the TU 8000 is four times better than conventional Full HD TV's, with twice the resolution of a traditional Full HD TV's
The audio system consists of two 10W speakers with Dolby digital+, DTS surround sound, and Dolby Atmos technology. A high-efficiency panel provides up to 30% saving on power consumption compared to other TVs.
Also, you can access your favorite content from live TV, streaming services like Netflix or Hulu, or on-disc media players like Xbox One S or PlayStation 4 Pro using HDMI connections.
Samsung TU8570 4K Smart TV
The Samsung TU8570 4K Smart TV combines technology and design. With the option to enjoy 4K content, this Samsung product is the perfect addition to your home. It offers the best performance and usability, making it a great option for families who loves entertainment.
It has a display size of 43" and features 4K UHD Resolution with four times clarity. It includes over two million pixels for you to enjoy the best quality picture out of your television set. The file format supported by this TV is MP4, AVC, VP9, MPEG, and MPEG2.
The screen refresh rate of this device is 120Hz, along with 3D support. This product supports a voice interaction interface using its remote control, making it easier to navigate its menu settings.
It offers the best performance and usability, which has made it a great option for families who love entertaining their friends. It contains all the features including built-in wifi technology and smart remote control.
The product has many advantages over its competitors because it creates an experienced manufacturer like Samsung.
The advantage of buying this product is it has an easy installation process and comes with excellent quality TV reception. It has a sleek look and is very easy to use.
It has fantastic picture quality with a 4K display, and its service life is extremely long, making it one of the top products on the market.
The product also only uses energy in a minimal amount. This TV also comes with many additional benefits such as 3D capability, ARC function, HDMI compatibility, and USB power. This Samsung product is a sure bet for anyone buying a new TV set.
Get the best Samsung 4K Smart TVs for the Best price at Poorvika and Avail Best Offers and Deals, just for you!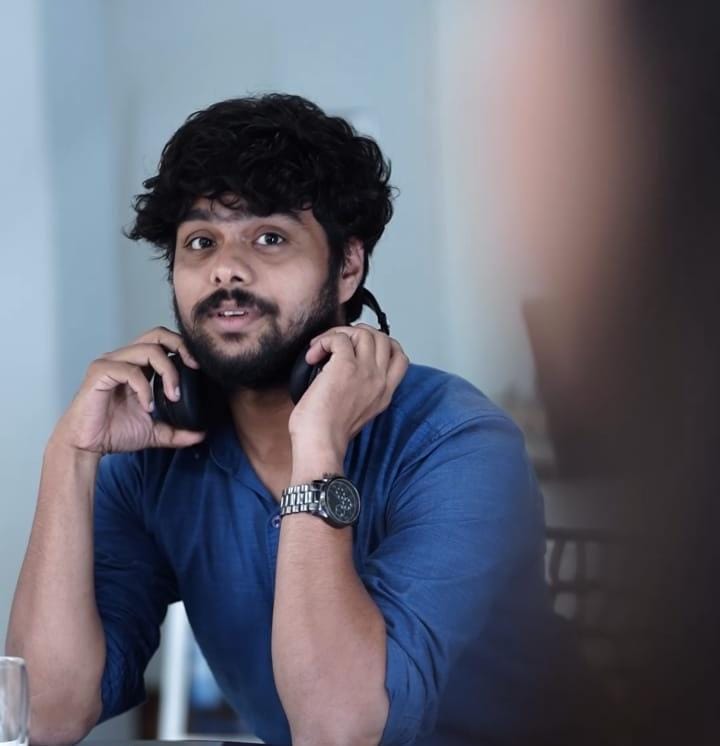 Content Writer. Digital Marketing. SEO.