25 Mar 2022
The Best Sound bars you can Buy 2022

The peak of the television era is in front of us, and soundbars are quickly becoming the new standard replacement for traditional TV speakers. So we have compiled a list of the very best ones you can buy right now.
Before deciding which soundbar is suitable for you, there are several factors to consider.
First, ask yourself: How do you plan on using your soundbar? Are you planning to hook it up to your TV and listen only to the television programming?
Also, are you looking for a versatile setup that will allow you to listen to music and movies from other sources with excellent audio quality? Do you need surround sound or a standard sound? Do you need to know if the soundbar is compatible with your TV?
This blog will come in handy as you search for the ideal TV soundbars. With so many choices on the market, it can be challenging to know where to start or which features you need most. This post will cover some of our favorite soundbars from popular brands.
There are a few features that you should look for in any good soundbar. While some manufacturers may try and convince you their soundbars are the best, it is best to check reviews from actual customers before purchasing a new soundbar.
Bose has been focusing on developing new technologies for years. You can always trust their products as they focus on providing quality results, regardless of their use. This also means that they offer excellent customer service if you need any help with installation or troubleshooting down the line.
Bose Smart Soundbar 700 is an excellent alternative for producing the best sound and quality that other people will envy. Bose has implemented its soundbar with an advanced audio system, an LED display, and wireless services. With its sleek design and trendy colors, there is no reason not to buy it now.
You will be impressed by the quality of this soundbar – it can produce up to 1,500 watts at peak power which gives you a much more acceptable range of sounds than other soundbars can make. You can be sure that you will get an excellent sound quality from this product.
The Bose Smart Soundbar 700 comes with relatively clear and detailed sound overall. The surround system makes watching your favorite movies a more immersive experience. The dialogue mode ensures that the voices will come through clearly, even if you play the film at a high volume.
The Bose Soundbar 700 also has a subwoofer. Its low frequencies are well-distinguished, while the overall sound quality of the product is still evident and smooth.
Want to buy a budget-friendly soundbar that comes in handy? Then, the Realme 100W Soundbar is definitely worth your investment!
Realme is a brand that is well-known for producing smartphones and tablets, but they've also been churning out a series of budget soundbars. This Realme Soundbar boasts an incredible list of specs that you'd never find on any other soundbar at this price range – it has AUX and USB inputs, Bluetooth subwoofer output, and line-in, plus optical digital audio output. It comes with a bi-amplified 40W downward-firing subwoofer.
The Realme 100W Soundbar is solidly built, compact enough to mount on your wall or freestanding, and durable enough to last for years. The Realme 100W Soundbar's excellent surround sound experience won't make you miss the best of home theatre in just one day, but it will surely impress you from the first time you use it.
Upon purchase, the first thing that you'll notice is how simple this soundbar looks. You won't find any unnecessary embellishments on it; just a rectangular speaker grille with an inline remote control and power button.
This black rectangular soundbar covers a powerful 60W speaker with Bluetooth 4.0 support for wireless connectivity and other easy-to-operate functions like answering calls and changing tracks and 2.1 Channel surround sound compatibility.
The Boat Avante Bar 1280 Bluetooth Soundbar with Subwoofer is ideal for anyone looking for a sound system compatible with all of their latest technology without breaking the bank. Boasting an ultra-thin and stylish design, this unit offers excellent sound quality from its 40W woofers and optional 3/4 tweeter speakers.
This soundbar is part of the Boat Avante range, an ultra-thin soundbar range. The overall depth of the product is less than 75mm, making it ideal for those who cannot fit a full-sized traditional soundbar. Furthermore, it comes with Premium HD Sound with 80W RMS.
In terms of connectivity options, this innovative product comes with Bluetooth connectivity, meaning you can stream music from any device that uses this type of connection. You can also connect various devices, such as iPhones and iPods, via Bluetooth; this grants you complete control over your music.
You can order the best and top-selling Soundbars and Speakers for the Best Price at Poorvika Mobiles. Avail amazing Offers and Deals with us now!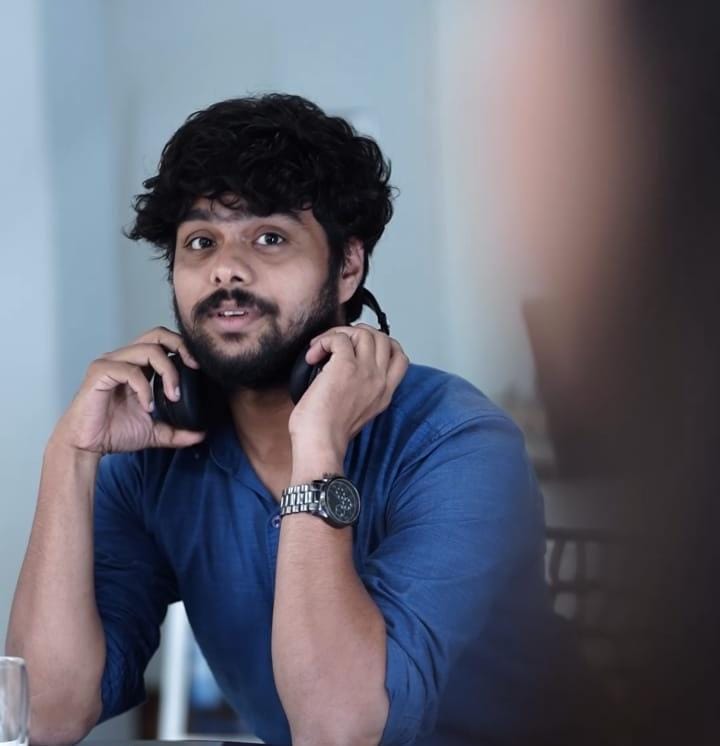 Content Writer. Digital Marketing. SEO.