05 Apr 2022
How to change my Electric Toothbrush Head?

Mi Electric Toothbrush T100 Brush
This electric Toothbrush is durable, easy to use, and has various features to make brushing a pleasurable experience.
In today's busy world, we have more and more people looking for ways to simplify their lives and lead a better lifestyle. Mi Electric Toothbrush T100 aims to simplify the daily routine of brushing teeth into an enjoyable experience by providing high-end features that allows you to clean your teeth and make it an interactive activity. This product goes beyond just the primary function of cleaning your teeth and focuses on the user's needs during this process.
Features:
Clean and Protect Teeth
Dual Brushing head with Soft Bristles protects teeth from plaque and cleans them thoroughly.
3D cleaning movement cleans your teeth deeply where the gum is even difficult to access.
USB charging: The case supports easy charging by simply placing it on the USB port.
Brushing Timer: The Smart Toothbrush automatically shuts off after 2 mins when not used, and hence you can keep track of your brushing time.
The toothbrush cover acts as a charging case when it's closed, and it also works as a holder for storing the brush when you are not using it.
How to change the MI Toothbrush Head T100
Changing the brush head is very important for getting a clean and fresh mouth. Brush heads should be replaced every three months or after three to four weeks of use. When you change your toothbrush head, you may have to scrape off some plaque from the neck where it was attached, and it is not harmful. Just remove any plaque on the neck before connecting your new toothbrush head.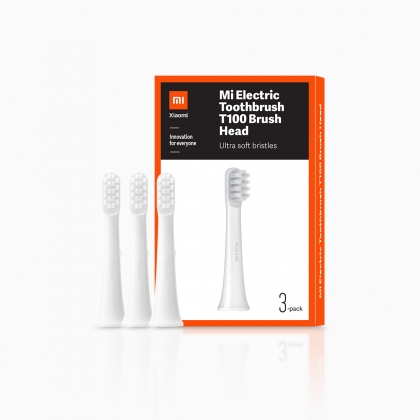 The steps for attaching a New MI Electric toothbrush head are as follows:
Find the groove in your old brush head, line up with one side of the Toothbrush T100 Base, and push down while pressing at the top until it clicks into place (ensure a tight fit).
-Place your left hand around the top of the Toothbrush T100 Base.
-Line up the other side of Toothbrush T100 Base with the groove on your new MI Electric Toothbrush head and push down while pressing at the top until it clicks into place.
-Check how firmly it's attached to ensure it is in place and won't come loose during use.
Press the Power button to turn on the Toothbrush.
Toothbrush T100 will perform a self-test to ensure it works properly. If you don't hear a double tone when you turn on the unit, check if the brush head is firmly attached to the Base and if the battery is charged (batteries are not included).
Note: When charging the battery for the first time, ensure it has the corresponding polarity. If you are using a different charger brand, please use your brush and charging unit together to ensure it is in the correct polarity and successful charging.
Now that you have completed all of the steps, it's time to clean your toothbrush head. Gently tap the top and bottom of the toothbrush head (not bristles) for about 30 seconds against your teeth and gums. Then, rinse thoroughly with water to remove all specks/materials from your brush head.
Verdict
The MI Electric Toothbrush heads T100 (Pack of 3) are entirely affordable and available at any time; you can find your favourite ones at Poorvika. Visit your nearest Poorvika store or buy directly Online by clicking the link above. You can also find electric toothbrushes here, come and have a look now!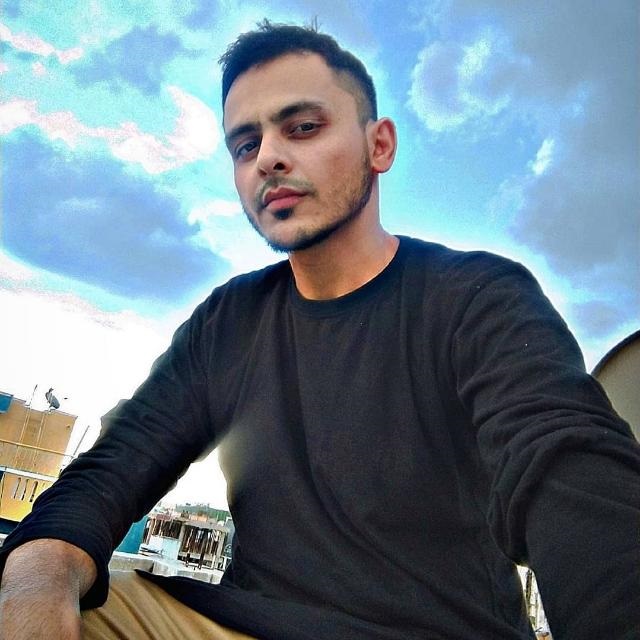 Content Writer – Digital Marketing