20 Apr 2022
The 4 Best Beard Trimmers of 2022

Skilled grooming is a must for every man. Be it your beard, sideburns, or toned back, there's no more significant turning point in the grooming process than trimming down a five o'clock shadow.
The truth is that most men like to groom their beards and moustaches, but for them, it is hard-to-reach territory. However, grooming your facial hair does not have to be complicated or expensive, especially when using a beard trimmer. This blog will cover the best beard trimmers to help you find the right one for you.
There are many different beard trimmers on the market, ranging from cheap to expensive. Most electric beard trimmers are cordless, making them convenient for travel, and they are also much quieter than manual beard trimmers with a low maintenance cost.
Philips 7-in-1 Multigroom Trimmer MG3721/77 (White)
Have you ever struggled with the dilemma of trimming your moustache, sideburns, and beard? Fret no more! Philips's fantastic 7-in-1 multi groom trimmer is cordless and rechargeable; you can use it for 60 minutes after a 16-hour full charge. It comes in white.
This product is suitable for travellers as it measures only 15 cm long and weighs 121 grams! It also has five length settings for trimming your hair or facial hair to the desired size.
The integrated vacuum system of the trimmer captures 98% of beard and long hairs, keeping you mess-free while styling. This product has a full two-year warranty, and Philips is a brand you can trust.
Components:
1 x Trimmer head; 1 x Beard comb; 1 x Body Comb; 1 x Hair Comb; 2 x Stubble Comb; 1 X Nose and Ear trimmer; 1 x Power cord / charger (100-240V AC); 1 x Cleaning brush.
Zebronics ZEB-HT101 Trimmer
Simple power tools are expensive, and that, in a nutshell, is why many people still use electric trimmers. If you're looking for a new blade for your electric trimmer that is high-quality and durable and won't break the bank, then Zebronics ZEB-HT101 Trimmer might be what you need.
This trimmer was designed especially for professional-grade users who want to get their job done quickly without spending too much money on power tools. They have gone through countless tests to ensure that this product will last through heavy work and time because of its sturdy design.
Zebronics ZEB-HT101 Trimmer has a total length of 11.5 inches with two inches long blade. This dimension makes it easier to operate and gives more control over trimming. It also has a fully adjustable head on different surfaces that need trimming and on many kinds of plants.
The power cord is ten feet long, which will allow you to get plenty of room between you and the outlet while you work. It works with an Input Voltage of DC 5V.
The packaging also includes a carrying case to protect it during shipping. This product is perfect for anyone looking for a power tool that will do the job well and effectively last several years with heavy use. It works perfectly on different surfaces and even cuts through sturdier objects like wood, paper and plastic.
The handle of this trimmer allows users to get a good grip on it while they trim their plants or even trim their yard, so they won't strain their hands while they work.
Havells Beard Trimmer BT5111C
The Havells Beard Trimmer BT5111C is cordless, powered by a rechargeable lithium-ion battery. This innovative trimmer never needs refilling, removing the need for cords and clutter and is perfect for trimming your beard to perfection in any situation and location.
This powerful battery can run up to 45 minutes on a single charge, charging fully in just 1 hour. It features an ergonomic design with 4 length settings to achieve the desired length of your beard. The blade of the trimmer is stainless steel, avoiding corrosion and rusting. This trimmer is perfect for trimming your sideburns and moustache with dual-sided blades, leaving you with a well-groomed beard. Also, a built-in precision trimmer allows you to shape your nail and hair accurately.
The blades are made from stainless steel with a recyclable ABS plastic body ensuring durability. This product comes with a 2 years manufacturer warranty.
Mi Beard Trimmer 1C
The sleek and elegant Mi Beard Trimmer 1C is a trimmer packed with all the latest technology. The high-performance USB battery charges in 60 minutes, and it comes with a two-year warranty. Its unique design includes 20 length settings to catch every hair, allowing you to achieve the perfect trim at any length and angles that suit your style. This lightweight trimmer is easy to handle, waterproof and convenient enough to take anywhere.
The Mi Beard Trimmer 1C comes with features that make grooming a breeze. It has a built-in vacuum to capture cut hair that ensures no mess and creates a hygienic trimming experience!
Mi Beard Trimmer 1C (Black) is a state-of-the-art beard and hair trimmer, a professional self-care tool for men's grooming. You can trim, shave and detail your beard just like you want it. It features 20 different detail lengths from 0.5mm precision for shaping beards or cutting sculpted designs on hair.
This device comes with a LED battery indicator that tells you the battery status. The battery is rechargeable by using a power adapter sold separately. It's also lightweight, so it won't add much weight to your luggage if you want to carry it. This product comes with a 2-year warranty from the manufacturer against any defects in materials or workmanship for products purchased through official channels.
Verdict
We hope we made your purchase decision a little bit easier with this. Here we have provided a list of some of the best beard trimmers on the market. Now go ahead and choose from your favourite brand and buy the beard trimmer at the exciting offers and discounts. Hurry up! Shop now at Poorvika Online or visit your nearest Poorvika stores today!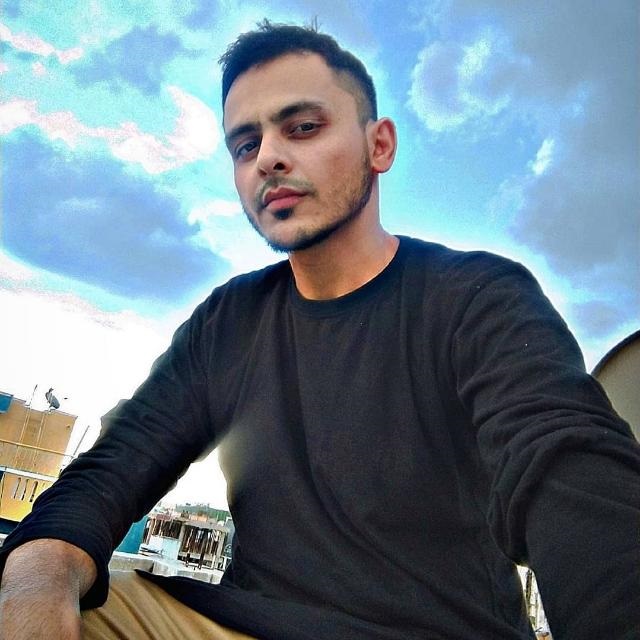 Content Writer – Digital Marketing