03 Nov 2022
The best steam iron boxes on the market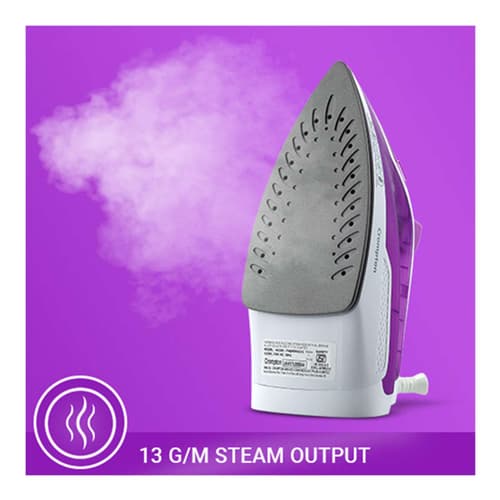 Ironing might be one of the least favorite things to do when getting ready for the day, but it is imperative that you have well-pressed clothes if you want to make a good impression. Although some people might not enjoy spending time grooming themselves, it is important to take pride in your appearance. Making sure that your clothes are clean and wrinkle-free is one way to show that you care about how you look.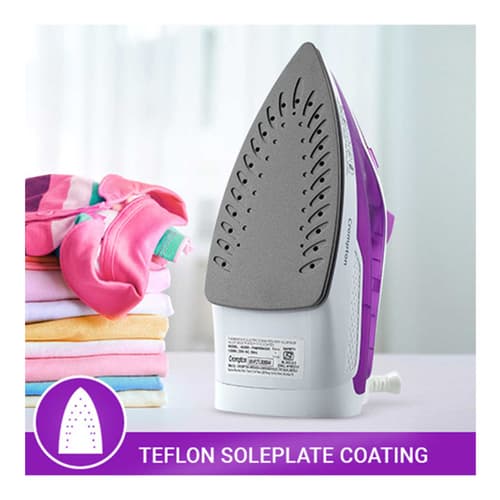 Types of iron

Dry iron
Steam iron
Garment steamers
 If you're looking for an iron that will make quick work of wrinkled clothes, a steam iron is a way to go. These convenient devices use the power of steam to smooth out fabric in a fraction of the time it would take with a traditional iron. And whether you're looking for a basic model or one with all the bells and whistles, there's sure to be a steam iron that's perfect for you.
Steam iron
The steam iron box is perfect for anyone who wants to remove tough stains and wrinkles from their clothes. The inbuilt water container allows you to gently dampen your clothes while you are ironing, and then pour out the remainder from the container afterward. This makes it easy to keep your clothes looking neat and tidy, ensuring that you always have crisply ironed on hand.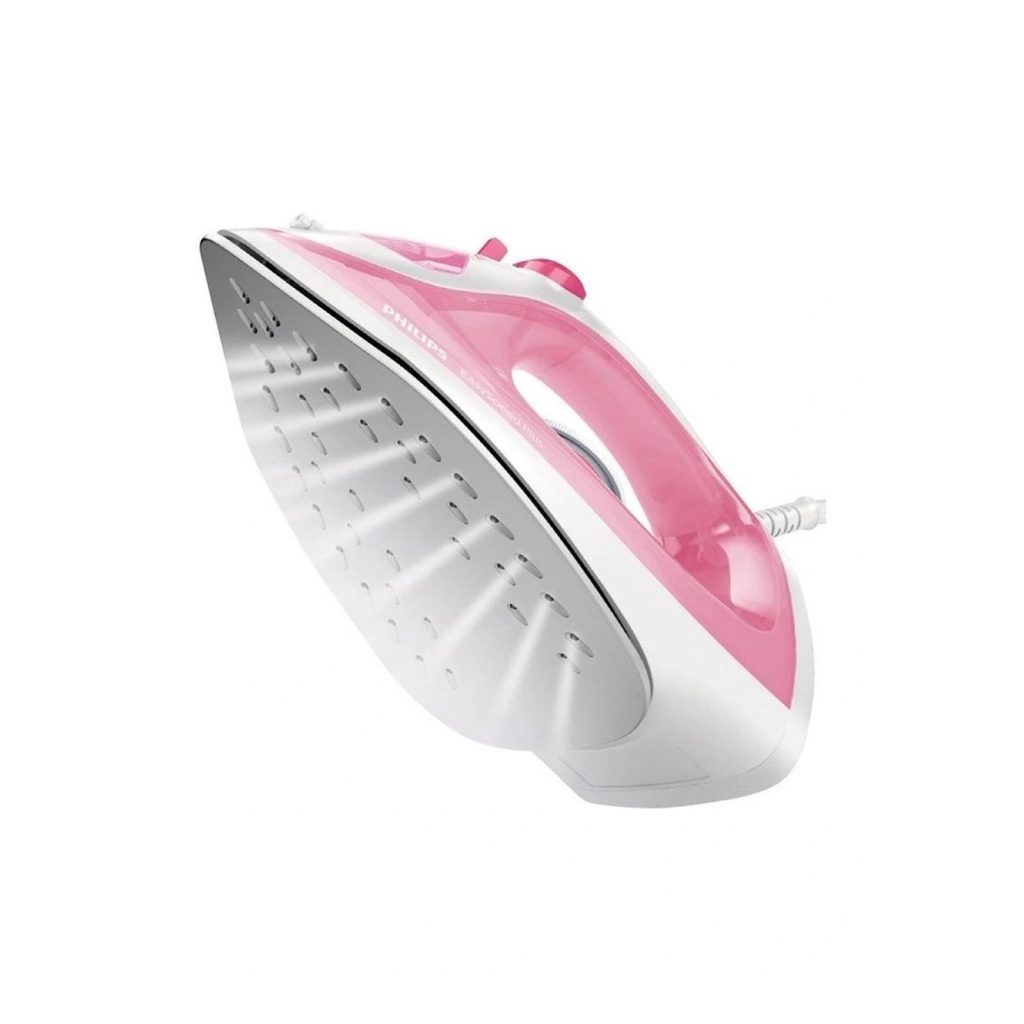 Benefits of steam iron
Safe to use
Durability
Fabric compatibility
Time efficiency
Professional look
Tips to choose best steam iron

1. Watts range
2. Soleplate
3. Tank capacity
WattsRange

For quick ironing

Soleplate

The bottom region of an iron box
Nonsticky from clothes
Tank capacity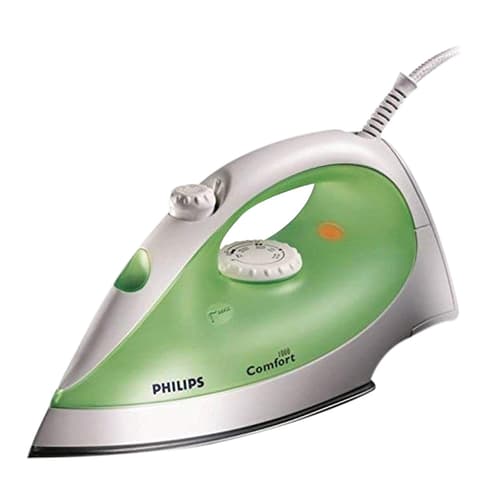 For uninterrupted ironing
No worries about the shock
A variety of steam iron boxes are available in the market and some are listed below.
Philips GC1015/70 Steam Iron ( Green )
Philips GC1022/40 2000 W Steam Iron ( Pink )
Crompton Fabrimagic 1200 W Steam Iron ( White Purple )
Philips is a trusted name in quality irons. This 1200-watt iron has a powerful performance and a smoothly finished soleplate that reduces ironing time and provides an efficient ironing experience.
The thin soleplate helps glide over fabric for a quality finish every time. This iron has a water tank capacity of 150 ml, which means you can iron many clothes in a single stretch.
The self-calc clean feature also cleanses the iron box automatically – so you don't have to worry about keeping it clean. This is a great iron for anyone who wants to get the job done quickly and efficiently.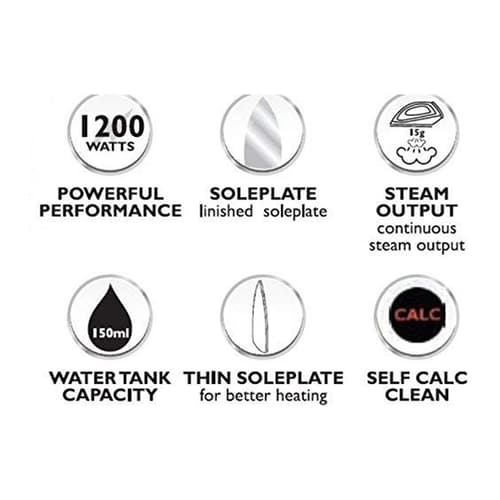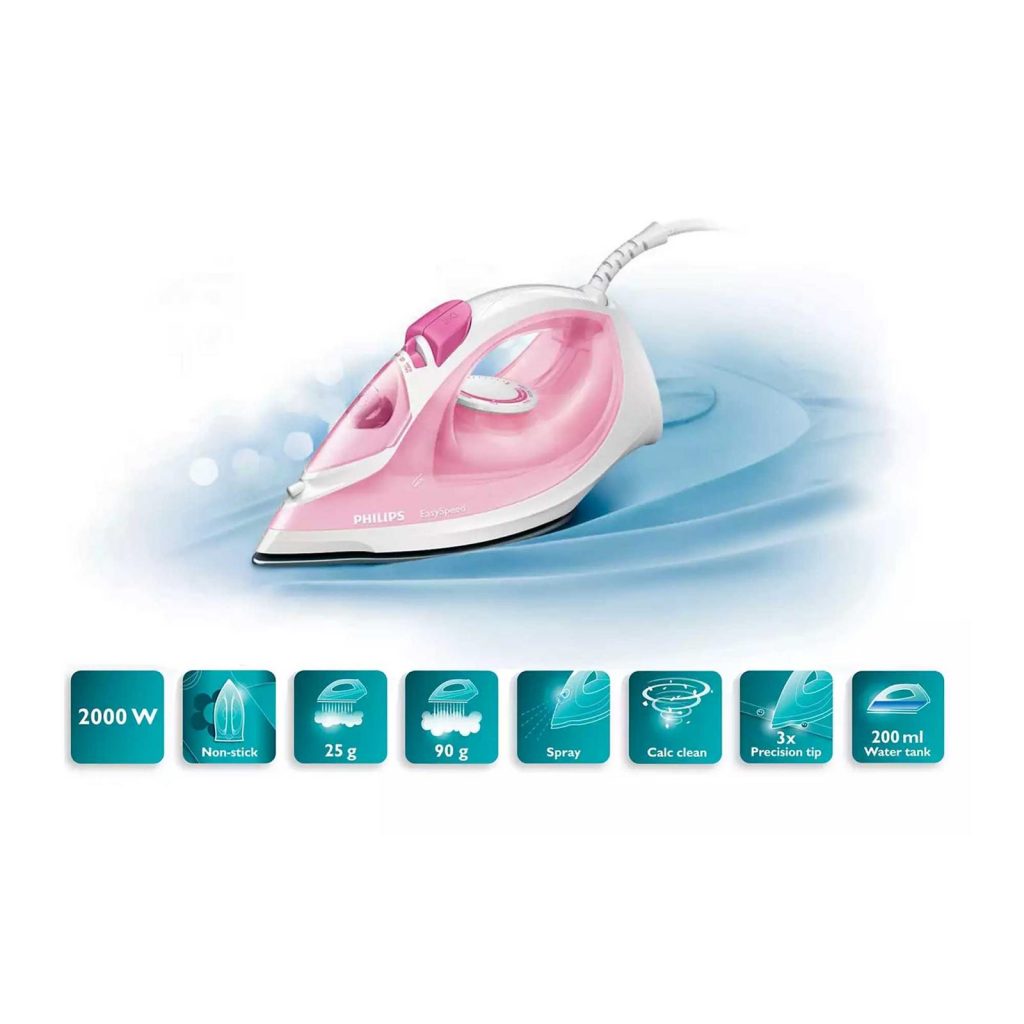 Philips GC1022 40 2000 W Steam Iron features 2000W of high steam output, making it perfect for even the most stubborn wrinkles.
The nonstick soleplate coating means you won't have to worry about damaging your clothes, and the calc clean process ensures efficient scale removal.
Plus, the 3x precision tip makes it easy to iron even the most delicate fabrics and on tricky sides of a fabric.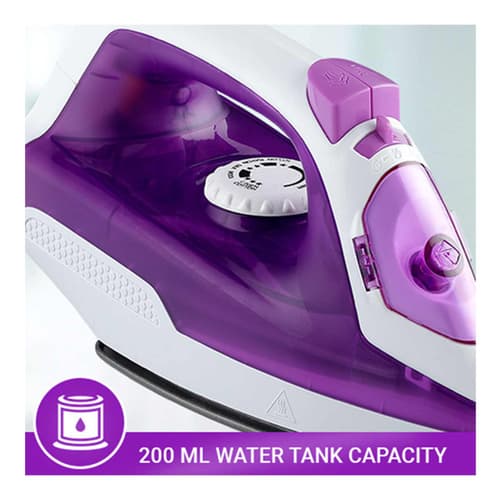 Crompton Fabrimagic 1200 W Steam Iron is a powerful and quick ironing solution for your fabrics.
The Purple color is catchy and the 1200-watt motor gives you the power you need to get the job done quickly.
The slightly larger tank size with a storage volume of 200 ml capacity is perfect for those who need to iron large items or multiple items at once.
The wider range of 6 fabric settings and more make this iron perfect for any type of fabric.

Verdict

In conclusion, feature-loaded steam iron boxes are becoming a trend these days and are very much a necessity. The presence of a thermostat cuts off the power supply when it reaches a particular temperature. A non-sticky soleplate and pores at the bottom for water make this appliance even more appealing and efficient in what it does best. With all these features just at the push of a button or a twist of a knob, ironing is no longer a chore. For more details just visit Poorvika online or your nearest Poorvika home appliances showroom.