21 Jan 2023
What is the Best Dishwasher in India on a Budget?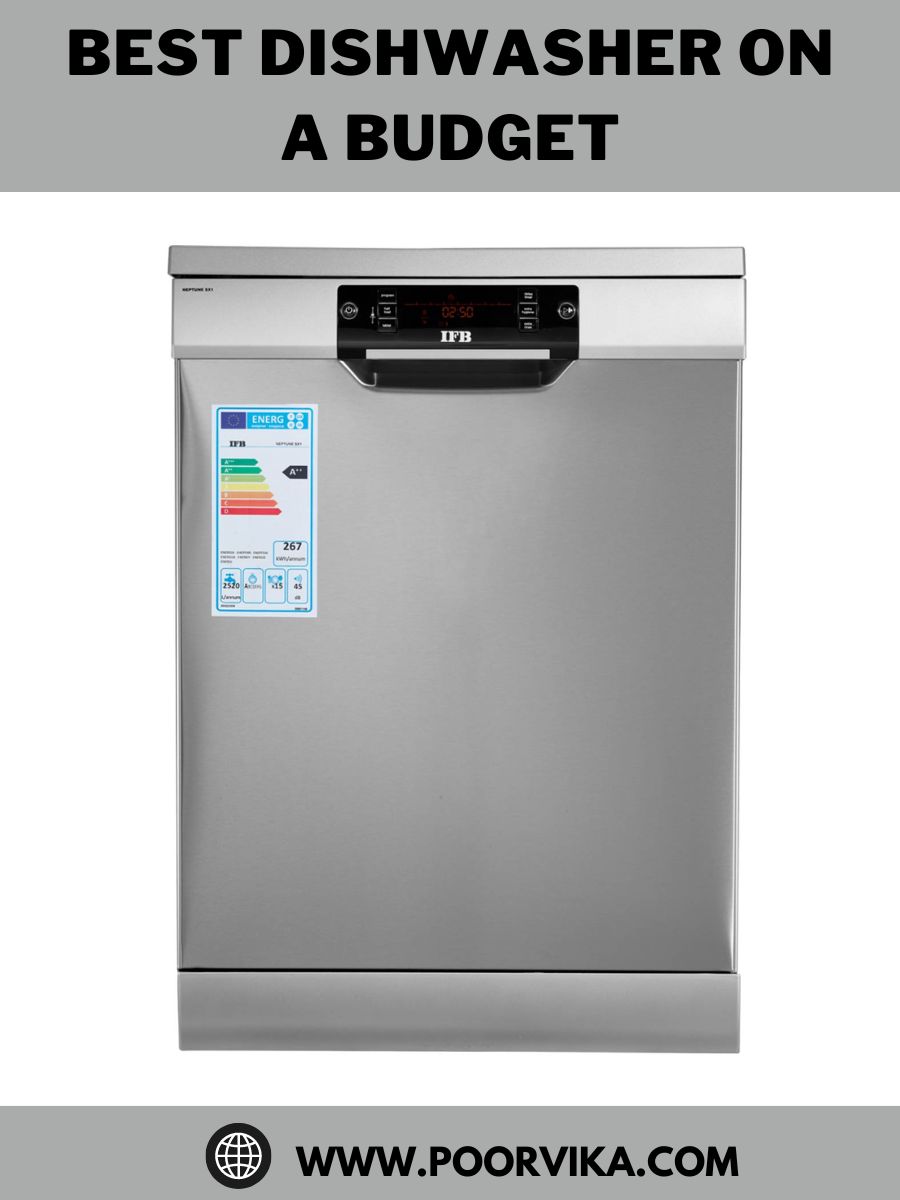 Trying to find the best dishwasher in India? This blog is all you need. Bid goodbye to the horrifying days when you have to spend hours and hours scrubbing and scratching the dishes to get them cleaned. What you need to make it easier is a dishwasher, a household appliance that cleans and sanitizes the dishes, glasses, & other cooking utensils. In short, dishwashers can be your savior on those tiring days, especially in India.
How Do Dishwashers Work?
Dishwashers use a combination of hot water and detergent to effectively remove stains and food particles from the utensils. They are typically equipped with racks or baskets that hold the dishes in place during the washing process, and most have a number of different wash cycle options that allow users to customize the cleaning process for different types of dishes. Dishwashers are operated by loading dirty dishes into the machine and selecting a wash cycle, after which the dishwasher will automatically wash and dry the dishes. Most dishwashers also come with a built-in drying system to help dry the washed dishes.
Dishwashers are a convenient and efficient way to clean dishes, and they can save a lot of time and effort compared to washing dishes by hand. However, there are many misconceptions that dishwashers are super expensive. Though it is partially true this is only the case with some of the high end models. There are loads of dishwasher brands in the market that are both affordable and efficient. When it comes to choosing a dishwasher that fits your budget and fulfills your needs, there are many things to consider. In this blog, we will explore the best dishwasher in India on a budget plus its features, performances, and other important factors. 
FABER FFSD 6PR 12S Neo 12 Place Settings Dishwasher ( Black )
Price: 25,999 INR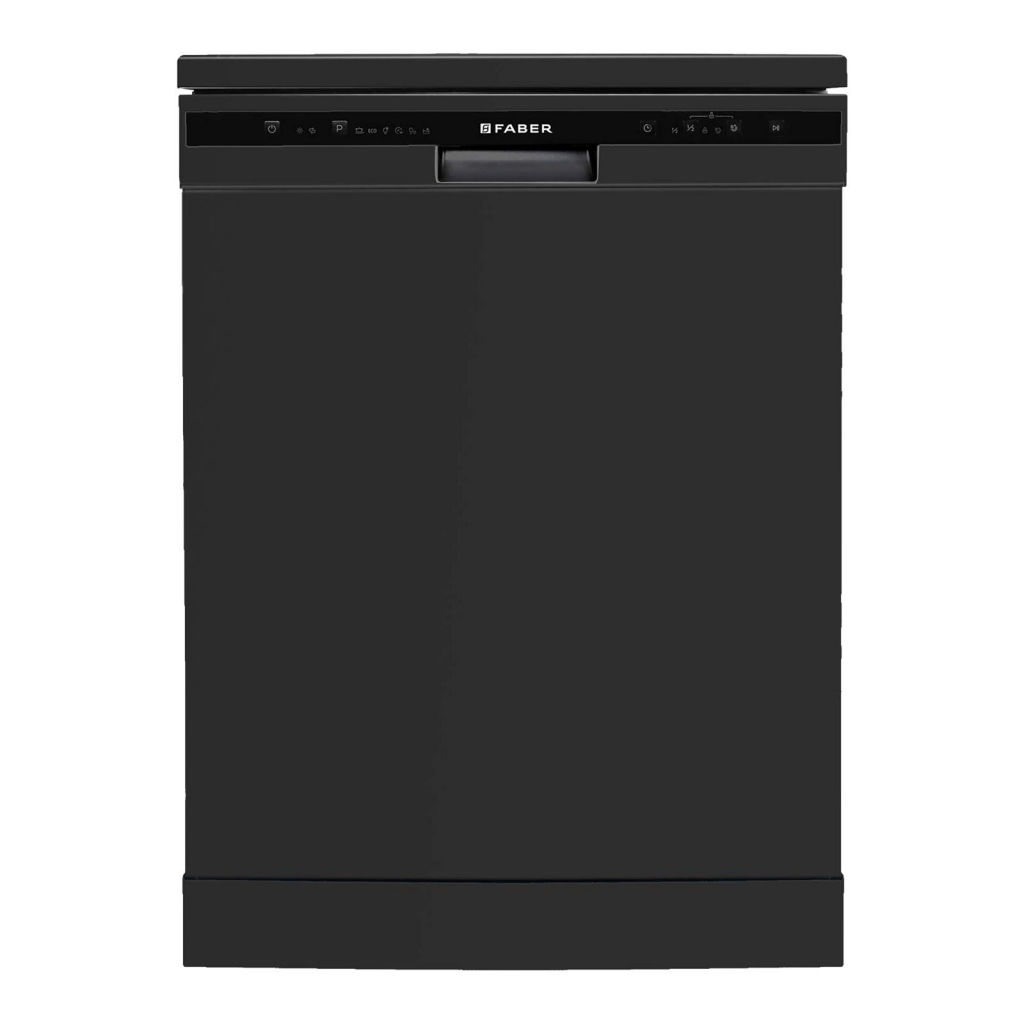 Faber 12 Place Settings Dishwasher is perfect if you are looking for a dishwasher that is a combination of style, convenience, and performance. This high quality dishwasher is designed to be both efficient and reliable while providing sleek and modern aesthetics. The features on the Faber dishwasher are sure to impress. Its 6 wash programs make it super easy to have control over the time, temperature, amount of water used, and even help you save energy. Yes, in simple words, it takes on less water and detergent than washing hands.
This Faber Dishwasher leaves ample room to fit your dishes, glassware, pots, and tableware with ease. You can fit everything from tall glasses to big utensils in it. This dishwasher uses 11 liters of water per wash. It also concentrates on energy saving as it consumes only 193W energy. It weighs around 12 kg and has dimensions of 60 x 60 x 85 cm. To our surprise, it just costs 25,999 INR. Overall, it is a perfect affordable dishwasher available in India with all the best features. 
IFB Neptune FX1 12 Place Settings Dishwasher ( White )
Price: 35,999 INR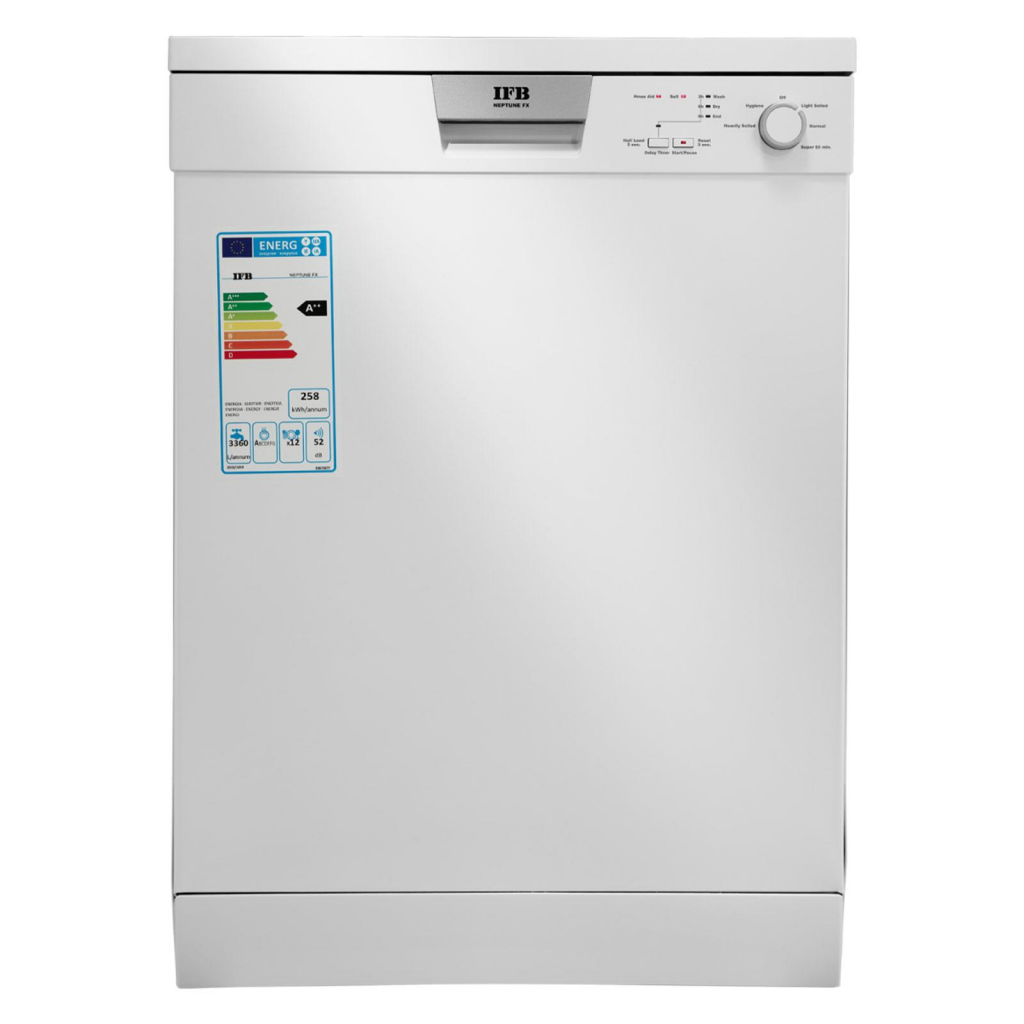 For households looking to make their chores easier and faster, an IFB dishwasher is a great way to go. IFB Neptune FX2 comes with 12 place settings and 5 wash programs, making it an ideal dishwasher with families up to 5-6 members. It is a free-standing model that is super easy to install and transport to any desired place. This dishwasher is specially designed for Indian cooking style making it perfect to help rinse off those tough masala and oil stains from any utensils or expensive crockery while not damaging its sheen and gloss. With the help of the LED indicator, users can check the status of the wash.
This dishwasher is designed with convenience in mind as it comes with adjustable racks, multiple wash cycles, and sensors to adjust the water level and electricity. It is also the best dishwasher in India when it comes to drying your dishes in no time. However, with a noise level of 52 dB it makes quite a noise compared to other dishwashers. This dishwasher comes with an energy efficiency rating of A++ and an estimated energy consumption of about 1kWh and 12L of water per load. Overall, IFB Neptune FX2 is perfectly designed with advanced technology to save water, energy, and time. 
Samsung 13 Place Settings IntensiveWash Dishwasher, DW60M5042FS/TL ( Silver )
Price: 38,499 INR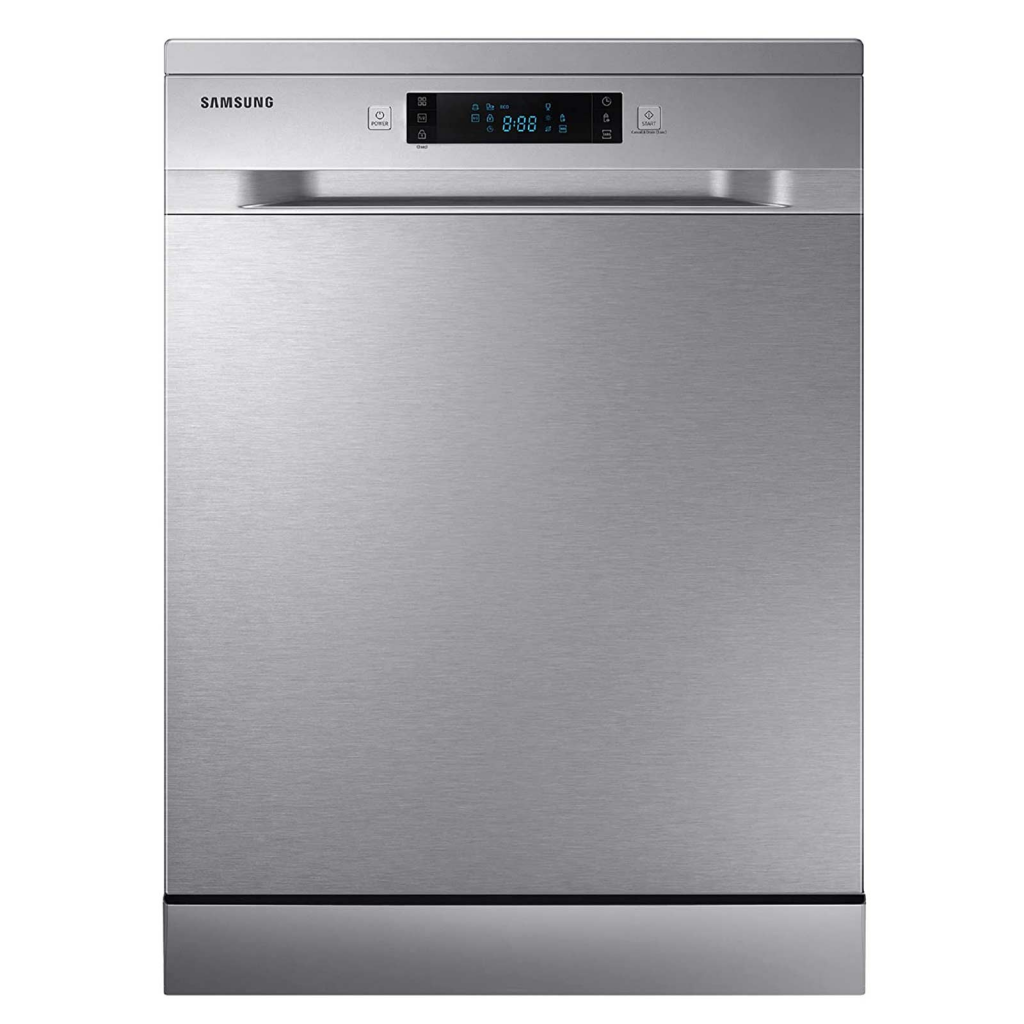 Samsung 13 place settings intensive wash dishwasher is perfect for large households. It is programmed to thoroughly clean heavy burnt stains, grease, and oil from pots, cookers, pans, kadai, and other utensils. It is actually an intensive cleaning device as it washes the utensils at a 70-degree celsius temperature to kill about 99.99% of bacteria. The amazing triple rinse feature can offer improved cleaning and sanitization. Once the clean wash is over, the auto release door opens up to help the dishes dry faster. It opens up to 10 cm more for the steam to get out. It has an Europe Energy Standard rating of A+++. 
No more dirty fingerprint stains on your dishwasher, as it comes with a fingerprint resistant finish. The LED display allows the users to check status, time left, setting, and more. This freestanding dishwasher also has a sensor to detect water leakage. It is height adjustable to have flexibility over arranging large utensils. Samsung dishwashers are super silent because of the insulation technology. Altogether, it makes it the best dishwasher in India at this price range. If you want to learn more about the ideal dishwashers for Indian households, this is the blog to check.