25 Jan 2023
Which is the Best 5G Smartphone Under ₹30,000?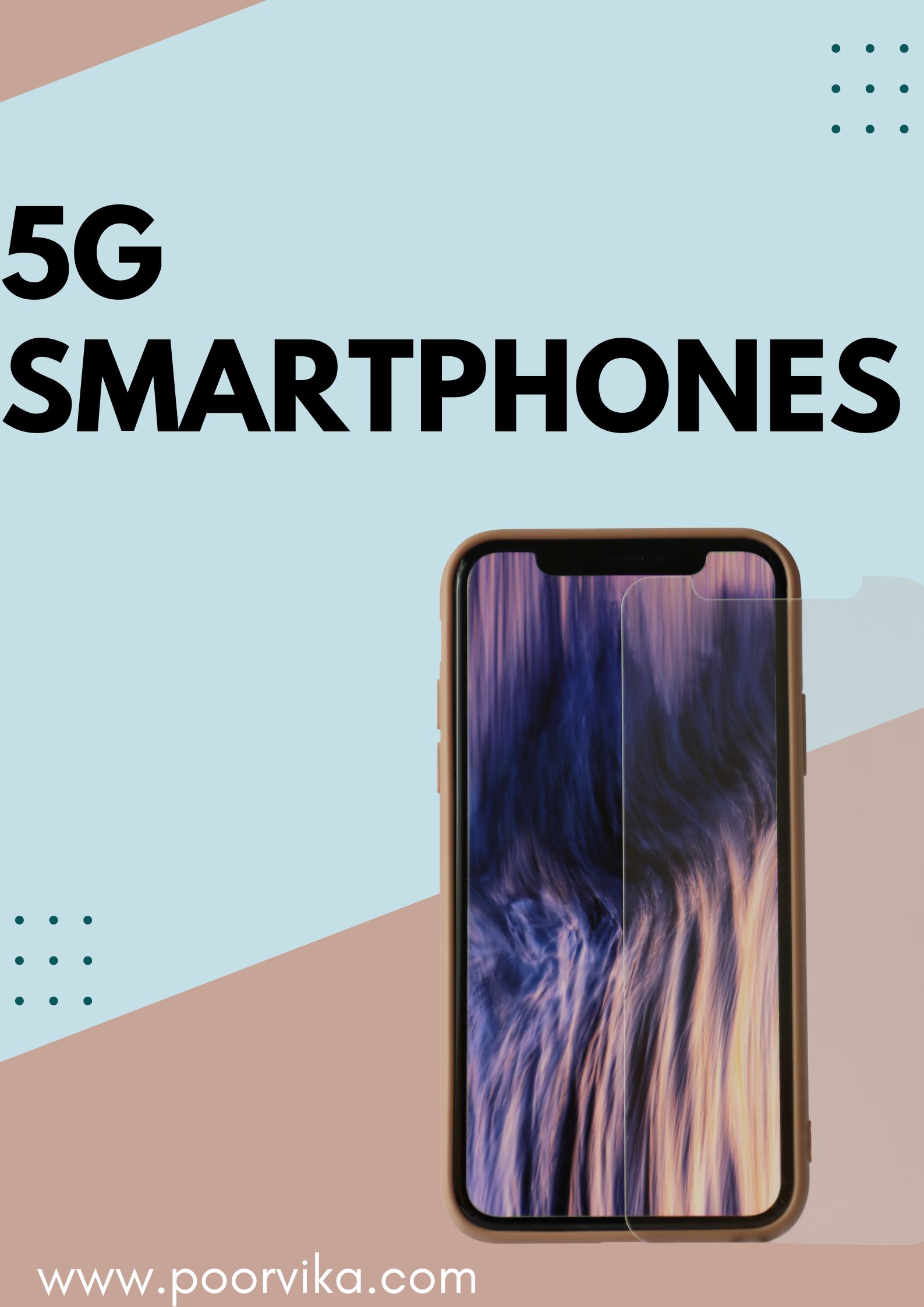 The world is evolving and the 5G revolution is keeping up with it. The widespread use of 5G technology is pushing people to find the best smartphone that suits their needs. If you are on the hunt for a new 5G smartphone that won't break the bank, we have a wide array of options for you. We have done our hard work and put together the top five 5G smartphones with enhanced speed and performance that are under 30,000 INR. This article will also explain the features and specifications of these 5G smartphones with their pros and cons so you can make an informed decision on which one perfectly suits your needs.
OnePlus Nord 2T 5G Smartphone
Price: Rs. 28,999
OnePlus Nord 2T 5G is a game-changing smartphone out there. Firstly because it comes with some minor upgrades to the previous models, including a more sleek design, and improved specs take the user experience to the next level. In addition, the powerful MediaTek Dimensity 1200 processor paired with 8GB RAM allows the users the power and speed for multitasking and gaming. The 6.43 inches AMOLED display with an impressive 90 Hz refresh rate is perfect to enjoy smooth and crisp visuals. Furthermore, with the 4500 mAh battery and Super VOOC charging, you can relish long gaming sessions and movie marathons.
The 50MP+8MP+2MP triple primary camera and 32MP front camera are perfect for capturing stunning photos and videos in any situation. But some of its minor cons include the lack of a macro camera, non-expandable memory and it is not water or dust resistant. However, whether you're looking for an upgrade or just want to keep up with the latest technology, the OnePlus Nord 2T 5G won't disappoint.
OPPO Reno8 5G
Price: Rs. 29,999
Oppo's latest technological innovation, Oppo Reno8 5G is a hit in the market and it's revolutionizing the way people experience their devices. It's mainly introduced to bring the latest 5G technology to your fingertips. This smartphone is perfect for people who want to keep up with the fast-paced world because of its powerful features. It features a large 6.43-inch touchscreen display with a resolution of 2400×1080 pixels. With three rear cameras, 50-megapixel (f/1.8) + 2-megapixel (f/2.2) + 2-megapixel (f/2.4), this smartphone is perfect for picture-perfect photos and videos. Additionally, Oppo Reno8 5G also boasts a bunch of other impressive specs including 8GB RAM, 128GB storage, and an ultra-clear AMOLED screen. Lastly, this smartphone is a powerful combination of a 4500mAh battery with fast charging lets you power through your day without worrying about low battery life.
Vivo V25 Smartphone 5G
Price: Rs. 27,999
Vivo V25 5G is one of the best 5G smartphones under Rs. 30,000. This next-gen device has all the features and functionalities that a 5G smartphone should have. Not to mention, this beauty has a color-changing design just like Vivo V25 Pro. It sports a 6.44-inch AMOLED display with FHD+ resolution and a U-shape notch atop for full high-definition visuals. Moreover, Vivo V25 5G is power-packed with MediaTek chipset900 SoC, 44W fast charging, and a 4500mAh battery. The 64MP primary sensor with OIS and f/1.8 aperture is perfect to capture even more detail than ever before. Apart from this, it can offer great speed and performance just like other high-end 5G smartphone with 8GB RAM and a Mali-G68 MC4 CPU. However, the plastic build, lack of stereo speakers and NFC support, and the default brightness are considered a few disadvantages. However, they are easily negligible.
Samsung Galaxy A33 5G
Price: Rs. 25,999
The Samsung Galaxy A33 5G is the latest device from the world-renowned electronics giant, and it's making waves! This sleek and powerful phone features a 6.4 inches Super AMOLED screen with 1080 x 2400 pixels screen resolution and a bezel-less display ensures crystal clear graphics. Furthermore, it is equipped with a Quad-camera module with an impressive 48 MP + 8 MP + 5 MP + 2 MP rear camera. The Samsung Exynos 1280 chipset with 6GB RAM and an Octa-core processor is great for super fast and smooth performance. Autofocus, Auto Flash, and Digital Zoom are some of the more sophisticated features available. The 13MP f/2.2 Selfie camera is perfect for self-portraits and videos. All these come powered with a 5000 mAh battery and 25W Fast charging system. For this reason, it is an excellent 5G smartphone under the 30,000 INR budget.
Xiaomi 11i 5G Hypercharge Smartphone
Price: Rs. 26,999
Xiaomi, the tech giant that has revolutionized the way we use gadgets, recently released a new smartphone model – Xiaomi 11i 5G Hypercharge with an internal memory of 128GB+3GB RAM. It is an ideal 5G smartphone for both personal and professional use. Its MediaTek Dimensity 920 MT6877T chipset, 4500 mAh battery, and large 120W charger make it one of the most powerful smartphones in its price range. Moreover, it features a 6.67-inch full-HD+ AMOLED display, Corning Gorilla Glass 5 for protection, and a 120Hz refresh rate. Add to this a triple-camera setup comprising a 108MP primary camera+8MP wide angle camera+2MP macro camera and 16MP front camera and Voila! You have an expert shooter in your hands that can take mind boggling pictures. Undoubtedly, it is an excellent choice for a 5G smartphone under budget.
Also Read: Most Popular 5G Smartphone in India