08 Feb 2023
Everything you need to know about iPhone 14 pro max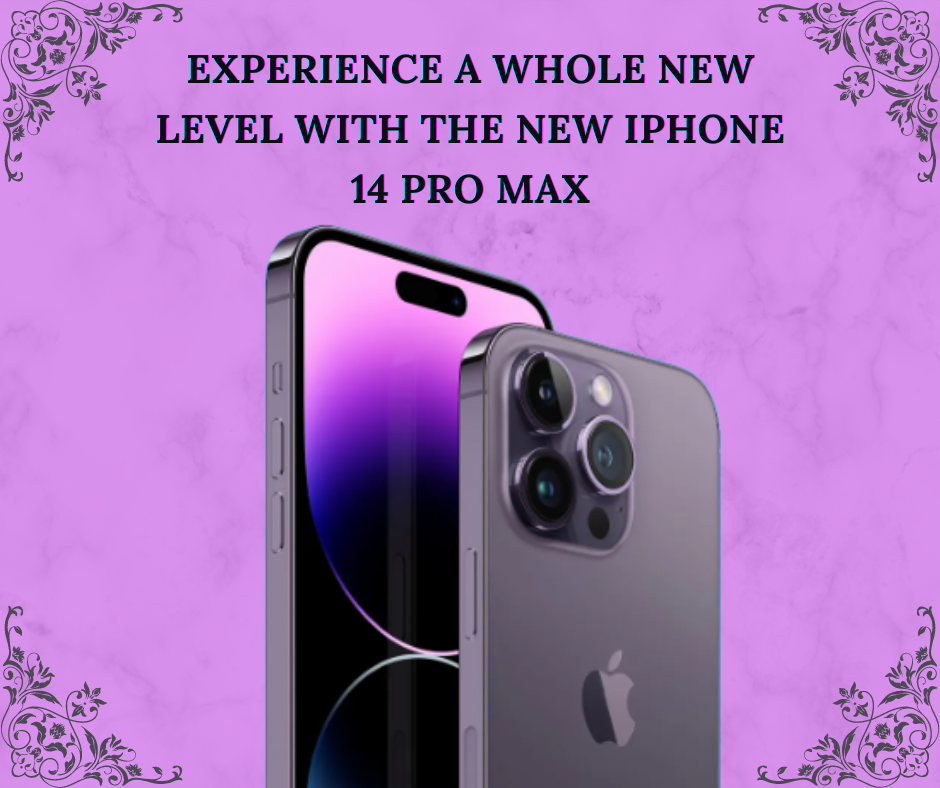 Introduction
The iPhone 14 Pro Max is the latest addition to Apple's lineup of premium smartphones. These phones are packed with new features and a powerful design that is sure to impress. Some of the new features include an improved camera system, a more powerful processor, and new color options. Whether you are looking for a new phone for work or for personal use, the iPhone 14 is sure to meet your needs. In this blog, we'll explore all the exciting features of the iPhone 14 Pro Max and what makes it stand out from the competition.
Everything we know so far
According to Apple, the eagerly anticipated iPhone Series 14 is now available. The new series is said to come with a host of upgraded features and specifications. Here's everything we know about the upcoming iPhone series 14. The new iPhone series is said to come with a host of upgraded features and specifications. The addition of a 5G modem, which will increase the phone's speed and dependability, is the most noticeable change. Additional improvements include a better camera system, a more powerful processor, and a longer battery life.
It is also available in Poorvika with fast delivery. Order it now in Poorvika for fast and secure delivery. Poorvika is offering the best cashback offers on the new iPhone series, and these are expected to be available soon. So, if you're looking to buy the latest iPhone, make visit the Poorvika website.
iPhone 14 pro max, The bigger & the better
The all-new iPhone 14 Pro max is the biggest and best iPhone yet! With a massive 6.7-inch display, it's the perfect phone for those who want a big screen. With a powerful camera and battery backup, it's perfect for capturing all your precious memories. This mobile phone will be delivered within 2 hours. Poorvika offers fast delivery so you'll never be without your phone!
The newest iPhone with the best features
Apple has done it again! The newest iPhone not only comes with the best features. The camera on the new iPhone is incredible, with a 48 MP sensor and 4K video recording capabilities. In addition, the display is top-of-the-line, featuring a super Retina XDR display with OLED technology. And the battery life is impressive, with up to 12 hours of talk time on a single charge.
Whether you're looking for the best camera phone on the market, or just want a great all-around smartphone, the new iPhone 14 Pro max is a perfect choice.
iPhone 14 pro max Redefining the standard for smartphones
When it comes to smartphones, the iPhone 14 Pro Max is in a class of its own. With an advanced camera system, a stunning OLED display, and unparalleled battery life, the iPhone 14 Pro Max is the new standard for smartphones.
The camera of this iPhone is excellent, with three rear cameras that allow you to capture incredible photos and videos. The OLED display is bright and clear, and the battery life is simply amazing. You can easily get through a full day of use without having to worry about charging. The iPhone 14 Pro Max is the clear choice for you. With its impressive features and performance, it's redefining what it means to be a top-of-the-line smartphone.
After months of anticipation, the new iPhone 14 Pro Max is finally here. This year's model features a number of significant improvements over last year's, including an upgraded camera, display, and battery backup. And it supports 5G. This will allow users to take advantage of the high-speed data networks that are becoming increasingly prevalent around the world.
The new camera system is one of the most noticeable changes on this smartphone. It features four separate cameras, each with its own sensor and lens. This allows for significantly more flexibility when taking photos and videos. The display has also been upgraded, now featuring a brighter and more vibrant OLED panel. And battery life has been improved as well, thanks to a larger capacity battery and more efficient components.
Conclusion
If you're shopping for a new smartphone, consider this mobile. Anyone who picks it up will be impressed by its strong CPU and stylish appearance. It's a fantastic option for anyone who wishes to shoot outstanding images and films because of how excellent the camera is. So why do you still wait? Grab the brand-new iPhone 14 pro max right away! It is available in Poorvika online. Book now and get it with the best offer price, don't miss it!