08 Feb 2023
Unique Features Of iPhone 14 & iPhone 14 Plus That Make Everyone Love It.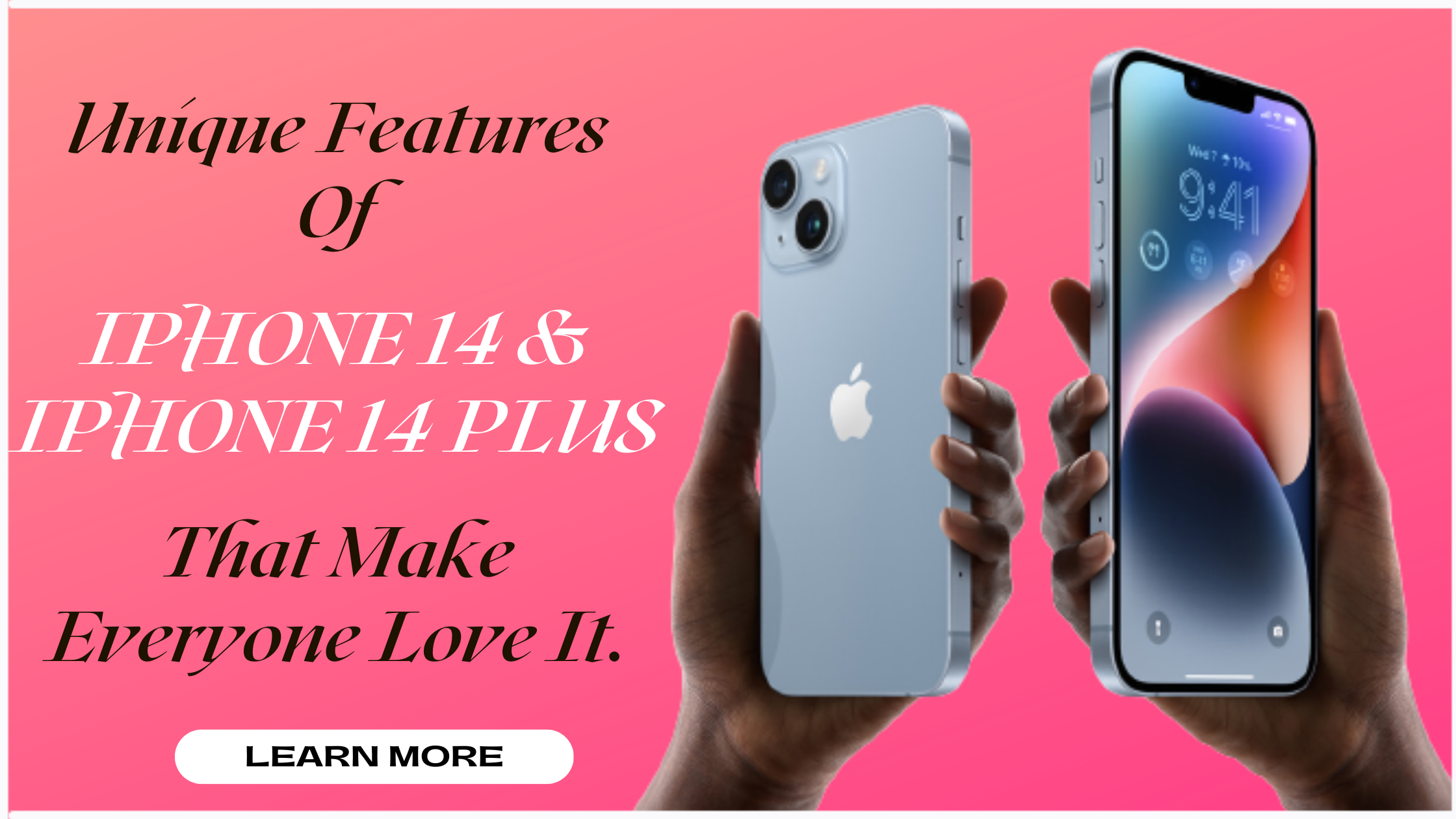 Introduction
Apple has once again raised the bar for smartphone performance and design with the release of the iPhone 14. While the new iPhone looks very similar to its predecessor, the iPhone 13, it packs some serious upgrades under the hood. Chief among these is the latest A15 Bionic chip, which is the fastest mobile processor on the market. This, coupled with the upgraded OLED display and improved camera system, makes the iPhone 14 & iPhone 14 plus the most powerful and capable iPhones ever made.
iPhone 14 & iPhone 14 Plus Design:
So the newest iPhone has finally been released, and you're considering buying it. Choosing among so many options can be overwhelming, but how do you know which is right for you?
Don't worry, we're here to help. The iPhone 14 is available in two different sizes: the standard 6.1-inch model and the larger 6.7-inch model. Both models come in a variety of colors, including Purple, Midnight, Starlight, Product Red, and Blue.
The iPhone 14 and iPhone 14 Plus boast a robust and sleek aerospace-grade aluminum design available in five stylish finishes. It also includes the durable Ceramic Shield front cover, which is unique to iPhone and more durable than any other smartphone glass. When smartphones are submerged, they also have water and dust resistance to protect them from typical accidents and spills.
iPhone 14 & iPhone 14 Plus Display:
There is no doubt that the iPhone 14 and 14 Plus have incredible displays! This is going to be Apple's biggest and best iPhone yet, and the display is going to be a real game-changer.
It's not just going to be bigger than previous models, it's also going to be sharper, with a resolution of 2532×1170. This means that you'll be able to see more detail and clarity than ever before, making photos, videos, and games look absolutely stunning.
Both models offer stunning Super Retina XDR displays with OLED technology that enables 1200 nits of peak HDR brightness, 20,00,000:1 contrast ratio, and Dolby Vision, as well as an upgraded internal design for greater thermal performance.
So if you're looking for an iPhone that'll truly wow you, the iPhone 14 is definitely one to wait for!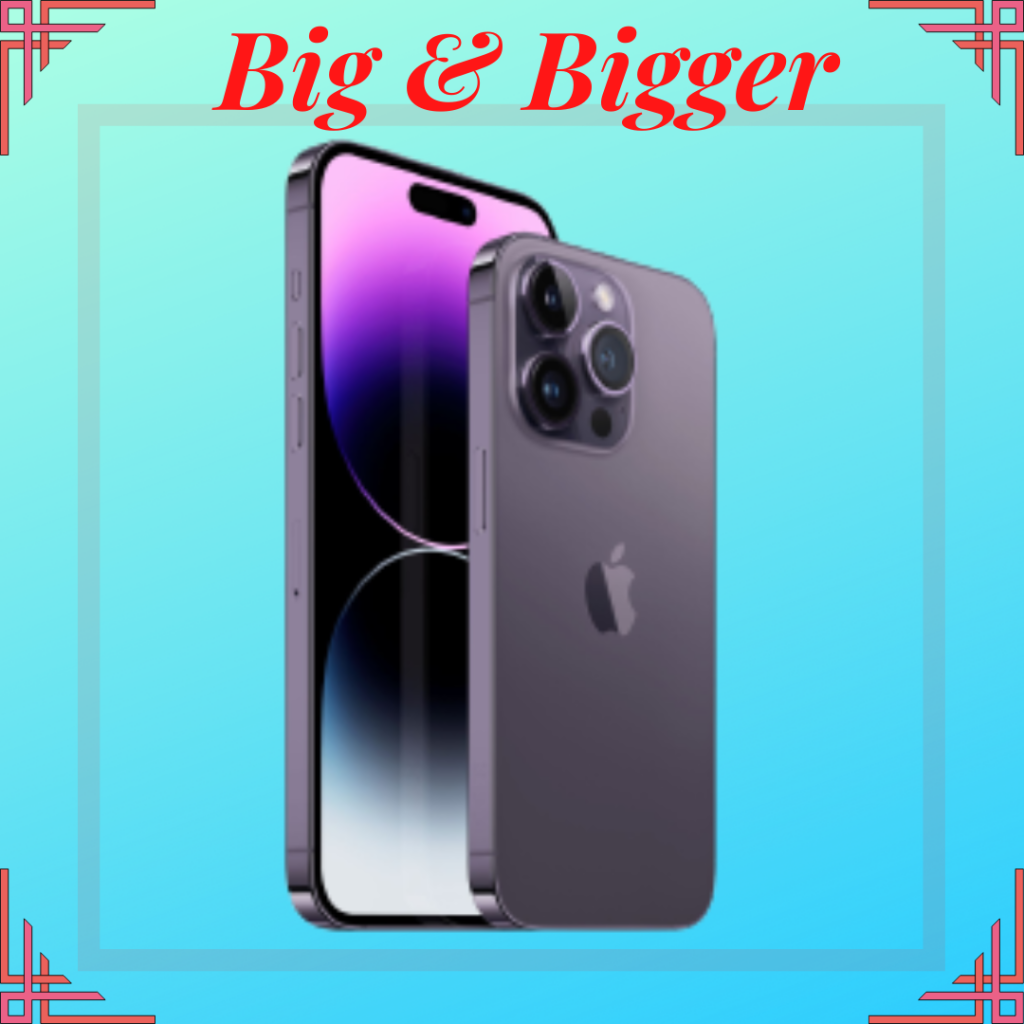 iPhone 14 & iPhone 14 Plus Camera:
The next big feature of the new iPhone is its camera. Both these models have amazing camera upgrades and the Photonic Engine technologies enable these models to capture next-level photography.
It's packing a whopping 12 megapixels, which results in amazing photos and videos. The lens has been redesigned to offer a wider aperture and better low-light performance, and there's even a new True Tone flash for capturing those perfect selfies.
TrueDepth's front-facing camera improves low-light performance for photos and video. The camera utilizes autofocus, allowing it to focus even more quickly when it's dark. It can capture group family photos from a long distance.
This model is capable of shooting up to 4K, and the Cinematic Mode has been upgraded to support 4K at 30 frames per second. In addition, the new Active Mode feature is surprisingly effective at removing much of the shake from action videos.
So if you're looking for a new smartphone, make sure you check out the iPhone 14! It's sure to be one of the most advanced cameras on the market.
iPhone 14 & iPhone 14 plus Performance:
So, what can we expect from it in terms of performance? It is powered by the A15 Bionic chipset, which is the greatest processor from Apple that brings incredible performance to iPhone 14 and iPhone 14 Plus.
This device includes a Core GPU, which is capable of delivering all the various features and serves to make graphically intense games and AR applications feel fluid as well.
The 6-core CPU handles tough tasks quickly and smoothly, and the 16-core Neural Engine enables fast and efficient machine learning computations for features in iOS 16 and third-party applications.
iPhone 14 & iPhone 14 Plus Battery Life:
These smartphones offer unparalleled durability and incredible battery life on the iPhone 14 and iPhone 14 Plus.
When watching videos and listening to audio on your iPhone 14, you will get 20 hours of playback time, 16 hours of streamed video, and 80 hours of audio playback. And when using the iPhone 14 Plus, you will get 26 hours of playback time, 20 hours of streamed video, and 100 hours of audio playback.
Both models have a built-in rechargeable lithium-ion battery. You will receive a USB-C to Lightning cable with this product. Added an Apple 20W adaptor that charges your device to 50% in just 30 minutes. Furthermore, MagSafe and Qi wireless charging is supported on this phone.
Conclusion:
The iPhone 14 is a huge step up from previous models with so many amazing features. It's definitely worth upgrading to this model if you're looking for the best possible iPhone experience.
The retina display is incredibly clear and sharp, and the sound quality is amazing. You'll never miss a call or text with this phone. Plus, the battery life is incredible – you can go all day without recharging.
Both these models are also water resistant, so you don't have to worry about them getting wet. This is a great phone for people who are always on the go.
For more details about the iPhone 14 price in India, please visit Poorvika.com. It is available at the best price with exciting offers. In addition to these products, you can also take a look at our other products.