25 Feb 2023
Experience the future of smartphones with the all-new Samsung Galaxy S22 Plus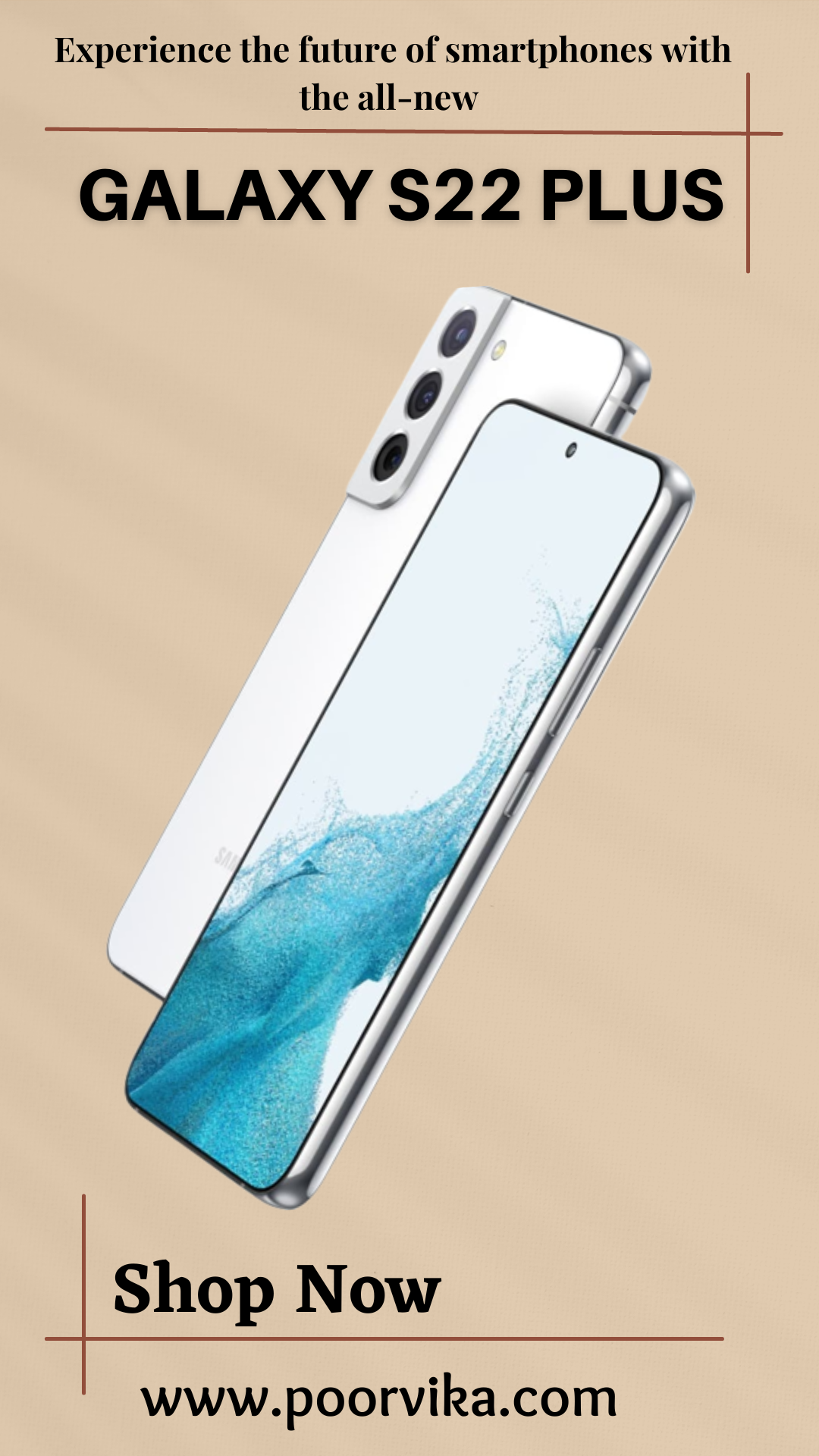 Introduction
The Galaxy S22 Plus is finally here! And it has all kinds of new features that are sure to make it your next favorite phone Let's take a closer look at some of the most intriguing features of the Galaxy S22+.
A major highlight of the Samsung Galaxy S22+ is its all-new design, which is sleek and stylish. It's also got a bigger screen than ever before, making it perfect for watching movies and videos or playing games.
And that's just the beginning. The Galaxy S22 plus also has a powerful new processor that makes it faster and more efficient than ever before. It also comes with a ton of new storage options, so you can keep all your favorite photos, videos, and apps safe and secure.
So what are you waiting for? The Samsung S22 Plus is available now, so order yours today and see for yourself what makes it the best phone on the market.
What's New With the Galaxy S22 Plus?
Samsung has packed the Galaxy S22+ with all sorts of new features. Here's a breakdown of what you can expect:
The screen is now 6.6 inches, and it has a resolution of 2340 x 1080. That's pretty impressive!
There's also a triple-lens camera on the back that takes amazing photos. Plus, the front-facing camera has been upgraded to 10 megapixels.
And if you're into gaming, you'll love this smartphone for sure. It makes the games you play look even better than before. Playing high-resolution games is possible, and Samsung has not locked any games from using its 120 Hz display to its fullest.
The Galaxy S22+ smartphone is definitely worth checking out!
Design
You're probably wondering what the Galaxy S22+ looks like. Well, it's pretty sleek.
Samsung has really outdone itself this time. The phone has a flat front and back design, and slightly curved metal sides. The phone is comfortable to hold. The power and volume buttons are located on the right side of the device, within easy reach of your thumb or fingers. The power and volume buttons are located further forward, and the USB Type-C port is at the base along with one of the two speaker grills, a microphone, and a dual-nano SIM slot. There is also a secondary mic on top of the phone.
The device is protected by Gorilla Glass Victus+ on the front and the rear. It is also IP68-certified for dust and water resistance.
The Samsung S22+ is also available in three different colors: black, white, and green. So if you're into picking up your phone and matching it with your outfit, you're in luck.
Display
So what can you expect with the Galaxy S22+ display? This phone comes with a 6.6-inch Dynamic Amoled 2X Display, which is the biggest screen on any Galaxy phone to date.
This means you'll be able to see more of your photos and videos onscreen, and you'll have a better viewing experience when you're streaming or gaming. Plus, the hole-punch camera is cleverly hidden in the top-left corner of the screen, so it won't distract from your content.
Samsung has equipped the Galaxy S22+ with a 120hz Infinity O Display, making it one of the most anticipated smartphones of the year. This phone also features a dynamic AMOLED 2x display, making it even more impressive.
Camera
You're going to love the camera on the Galaxy S22+. It takes amazing photos and videos, even in low light. The main rear camera is a whopping 50MP wide-angle sensor, while the other two are a 12MP Ultra Wide and 12MP telephoto lens.
Overall, the camera system on the Galaxy S22 Plus is excellent. The main sensor takes high-quality photos in all lighting conditions, and the wide-angle sensors make it even better. The secondary sensors are also very effective, providing additional detail and depth to photos. The S22 Plus's camera stabilizes around its lens, so your hand motion won't influence the shot's quality.
The enhanced front-facing camera will thrill selfie lovers. It has a 10-megapixel sensor and a wide-angle lens that lets you take group selfies without having to squeeze everyone in.
Galaxy S22 Plus Potent Processor:
When it comes to smartphone performance, the new Samsung Galaxy S22 Plus is in a class of its own. The S22+ will come with a 4nm processor, the Snapdragon 8 Gen 1, and one UI. This phone is set to be a powerhouse and an absolute game-changer.
The 4nm processor gives this phone the power and speed that other phones can only dream of. With its superior processing power, the S22 is able to handle even the most demanding tasks with ease. Whether you're gaming, streaming video, or simply browsing the web, this phone will not disappoint.
The Snapdragon 8 Gen 1 is going to make this phone one of the most powerful phones on the market. One UI is going to make this phone even more user-friendly than previous Galaxy models.
Galaxy s22 Plus Battery Life
The Galaxy S22+ is jam-packed with new features, but one of the most exciting is its improved battery life. You're going to get up to an hour more battery life than other galaxy series, and that's something that's really going to come in handy.
The new Samsung Galaxy S22+ boasts a 4500mAh battery, over 21 hours of video playback, and over 73 hours of audio playback. The S22's battery is more than seven times as large in comparison to the S21's, which is sure to make a significant difference.
With 21 hours of video playback, the S22 will be able to handle even the most demanding tasks. And with 73 hours of audio playback, you'll be able to enjoy your music for days on end.
So what can you expect? With normal use, you should be able to get through a full day without having to recharge. And if you do need to top up, it won't take long—the Galaxy S22+ supports wireless charging.
Conclusion
The Samsung Galaxy S22 Plus is a great phone for anyone looking for a reliable and feature-rich device. It has a large display, a great camera, Supports 5g capabilities, and plenty of storage and RAM to keep things running smoothly.
Despite being relatively affordable, it's a great phone for anyone looking for high-end Android features. At Poorvika, we offer this phone at a great price with exciting discounts and offers. Place your order now or visit your nearest Poorvika store today! In addition to these products, you can also take a look at our other Samsung Smartphones.