01 Mar 2023
Samsung Galaxy S22 Ultra 5G Unveiled All You Need to Know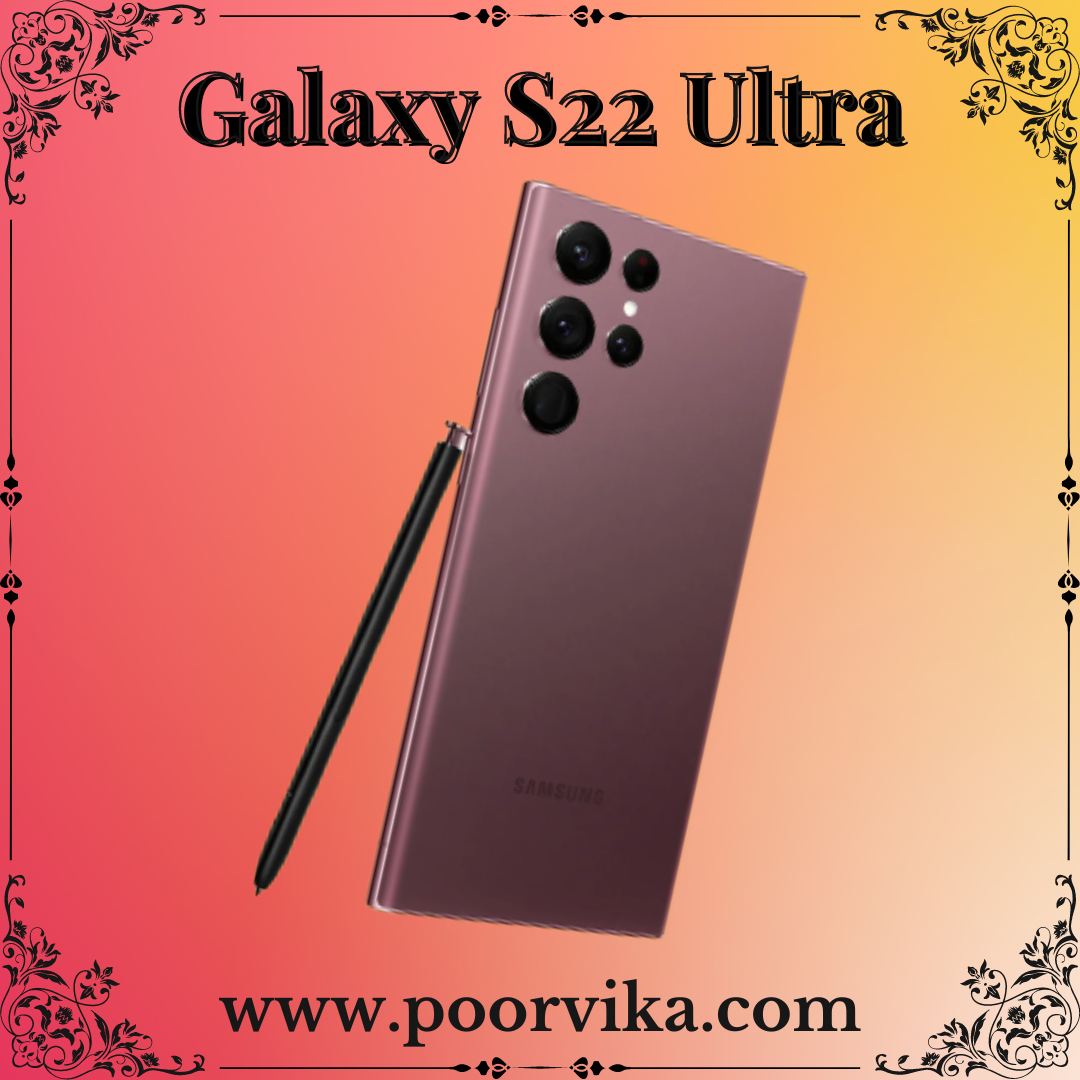 Introduction
Samsung has done it again! Samsung unveiled the highly anticipated Galaxy S22 Ultra 5G, and it's even more impressive than expected. Packed with a powerful processor and massive battery, the S22 Ultra 5G is sure to be a hit with tech-savvy individuals everywhere. This new offering from the tech giant won't disappoint fans of the Samsung brand. The updated device features a range of advanced features that are sure to make life easier.
The Samsung Galaxy S22 Ultra 5G is the latest flagship phone from Samsung. They packed it with features that make it one of the most powerful and versatile smartphones in the market.
Samsung S22 ultra Latest and Greatest
One of the most notable features of the Galaxy S22 Ultra 5G is its 5G capabilities. With support for 5G networks, users can expect faster internet speeds and more reliable connections. This is especially useful for streaming high-definition videos, playing online games, and using other data-intensive apps.
Samsung Galaxy S22 Ultra 5G also boasts an impressive camera system. The rear camera system includes a 108MP main camera, a 12MP UltraWide camera, a 10MP telephoto camera 1, and a 10MP telephoto camera 2. This setup allows for versatile and high-quality photography and videography in any situation. The front camera is 40MP which is suitable for taking selfies and video calls.
Samsung S22 Ultra Amazing Experience with 5G
The S22 Ultra 5G's display is also noteworthy, with a 6.8-inch Quad HD + Dynamic AMOLED 2X screen that supports 3088 x 1440 resolution and a high 120Hz refresh rate. This ensures a smooth and impressive viewing experience, whether watching videos or playing games.
They also equipped the S22 Ultra 5G with a powerful processor, the Qualcomm Snapdragon 8 Gen 1 (4nm) processor, and a generous amount of RAM, making it capable of running multiple apps and games simultaneously without lag.
Discover the Super Fast Galaxy S22
Samsung Galaxy S22 ultra phone is equipped with a 5000mAh battery which provides long-lasting battery life and supports 45W Super fast charging. Furthermore, the phone features an Ultrasonic Fingerprint, Face Recognition, Accelerometer, Barometer, Gyro Sensor, Geomagnetic Sensor, Hall Sensor, Light Sensor, and Proximity Sensor. The phone also has an IP68 rating, which makes it resistant to water and dust, so you don't have to worry about accidental drops in the water.
The Samsung Galaxy S22 Ultra 5G is a powerful device with an abundance of features and an attractive look. Whether you're a power user who needs the latest and greatest hardware or someone who simply wants a phone that does it all, the Galaxy S22 Ultra 5G is an excellent choice.
Conclusion
The highly anticipated Samsung Galaxy S22 Ultra 5G is here, and it's every bit as impressive as we had hoped. With an improved camera system, longer battery life, and faster performance than ever before, the S22 Ultra 5G marks a major leap forward in mobile technology. Samsung has put a lot of effort into creating something truly incredible for its users. Interested in other products click here!