03 Mar 2023
Exploring the many benefits of Realme 10 Pro Plus 5G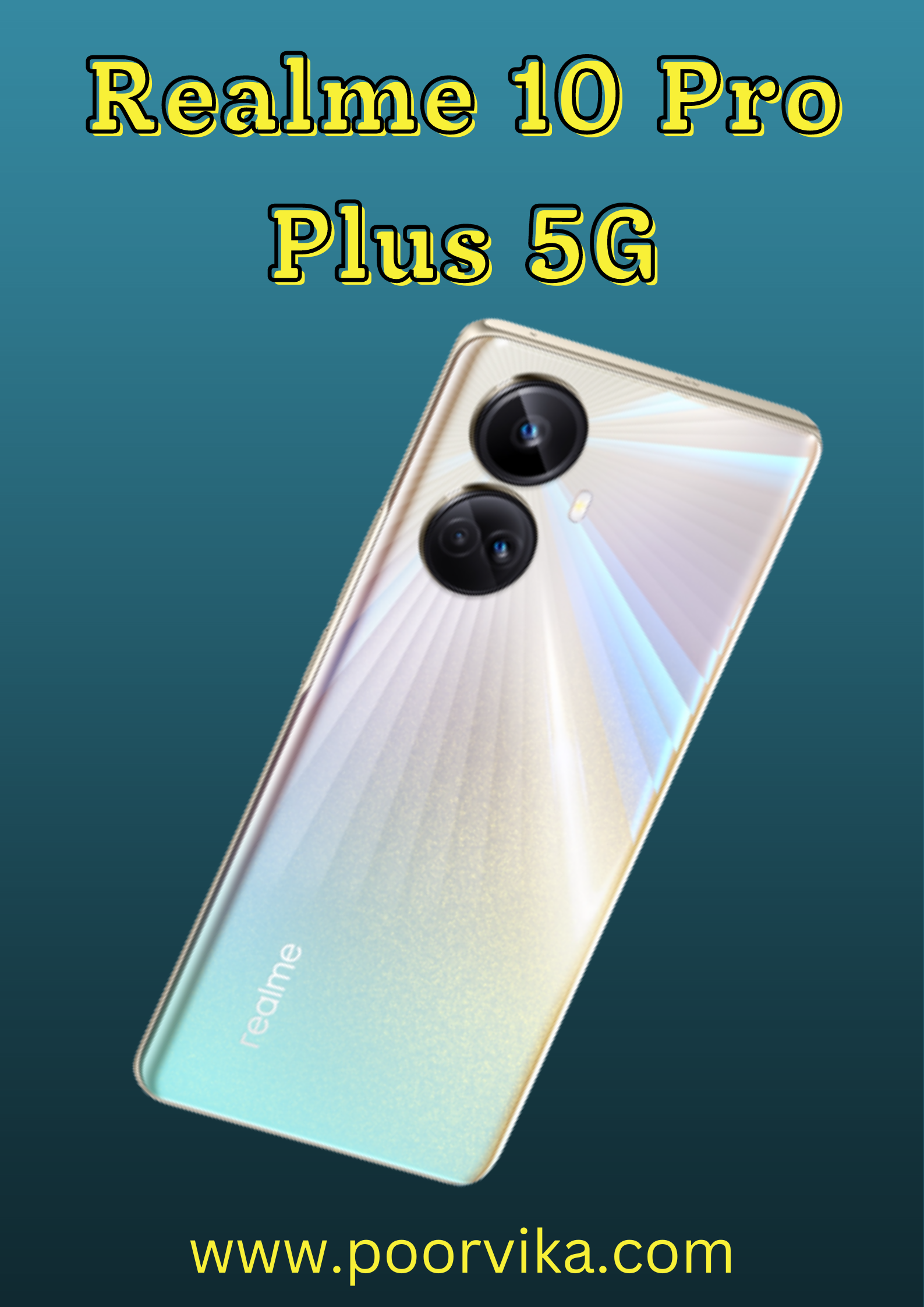 Introduction
Are you looking for a phone that is packed with the latest features and 5G connectivity? Then Realme 10 Pro Plus 5G is the right choice for you. This amazing smartphone has quickly become one of the most sought-after models on the market, thanks to its impressive specs and features. There are a variety of advantages to this device, from a powerful processor to a stunning display, making it a great choice.
Structure of Realme 10 Pro Plus
The smartphone market has been changing rapidly in recent years and we have seen many new entrants making their mark in the industry. One such brand that has created a buzz in the market is Realme. They have been delivering some amazing phones in the budget and mid-range segments, but the Realme 10 Pro+ is set to take things to the next level.
Design and display of Realme 10 Pro Plus 5G
This Realme mobile sports a sleek and stylish design with a 6.7-inch Super AMOLED display. The high refresh rate of 120Hz provides a smooth and seamless viewing experience. The phone also has industry-leading eye protection and a curved vision display with Full HD+, giving it a modern look.
Realme 10 Pro Plus Performance
Under the hood, the Realme mobile is powered by the latest and greatest Snapdragon 888 processor. This powerful processor MediaTek dimensity 1080, coupled with 8GB of RAM, provides blazing-fast performance that can handle anything you throw at it. The phone also has 5G connectivity, making it a future-proof device.
Camera
The Realme 10 Pro plus has a quad-camera setup on the back that consists of a 64MP primary sensor, an 8MP ultra-wide sensor, a 2MP macro sensor, and a 2MP depth sensor. The camera setup can capture some amazing photos with great detail and clarity. The front camera is a 16MP sensor that can capture some great selfies.
Battery and charging
The Realme 10 Pro+ 5G comes with a large 5000mAh battery that can easily last a full day on a single charge. The phone also supports 65W fast charging which can charge the phone from 0 to 100% in just 38 minutes.
Another significant aspect of battery life is how the phone manages its power consumption. The Realme mobile comes with various power-saving features that help extend battery life. The phone also has an AI power management system that adjusts performance and power consumption according to usage.
Realme 10 Pro Plus is a powerhouse when it comes to battery life and charging. With its large battery, fast charging capabilities, and power-saving features, you can be assured that your phone will be ready to use when you need it. Whether you are a heavy user or just need a phone that lasts throughout the day, the Realme 10 Pro Plus is an excellent choice.
Conclusion
The Realme has an excellent device for those who want to experience 5G speeds and the latest technology. It has amazing features for a very reasonable price at Poorvika. The super AMOLED display, fast processor, and massive battery life make it ideal for everyday use, while its large storage capacity allows you to easily store all your media. Not to mention the stunning design and powerful cameras that allow you to take amazing pictures. The device offers plenty of unique features that make it stand out from the rest and make it worth considering if you're in the market for the latest device. Click here to know about other Realme mobiles