13 Apr 2023
The OnePlus 11 5G: Redefining Power and Performance in a Smartphone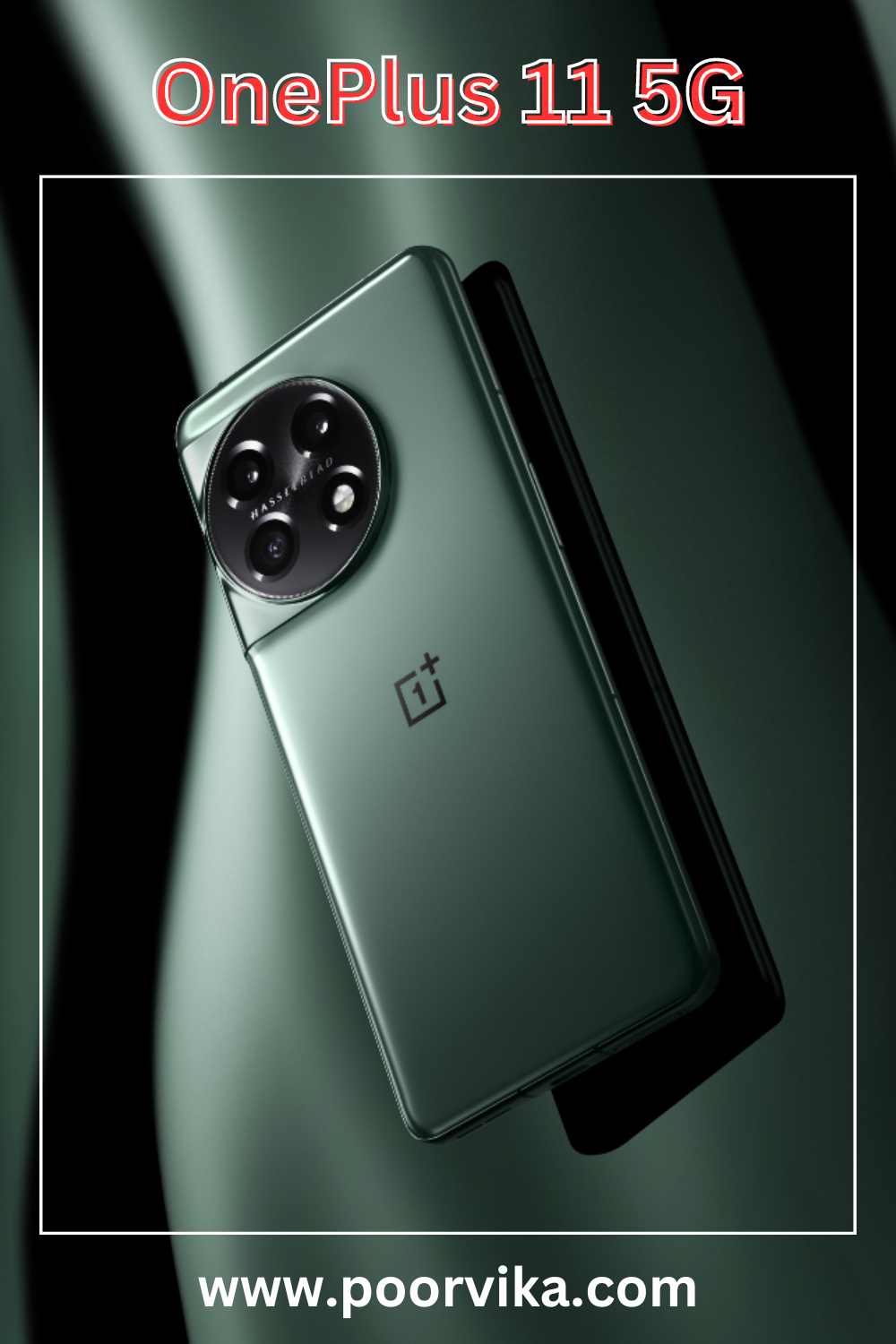 The Oneplus 11 5G has taken the smartphone industry by storm with its cutting-edge technology and impressive features. It is the right example of a smartphone that redefines power and performance. This blog post highlights why the Oneplus 11 mobile is a game-changer and a top choice for upgrading your phone.
Introduction
The Oneplus 11 5G is the latest release from Oneplus, known for its top-tier smartphones with exceptional features. With innovative technology and powerful performance, the Oneplus 11 elevates its tradition of excellence.
Oneplus 11 5G Aesthetics and Visual Delight:
Oneplus 11 smartphone outperforms other mobile devices with its combination of advanced technology and visually appealing design. The aesthetics of this device are nothing short of stunning, with its sleek and slim design that fits comfortably in your hand.
This stylish smartphone boasts an impressive display. The 6.7-inch Super Fluid AMOLED display has a QHD+ resolution of 3216 x 1440 pixels, offering crisp and clear visuals. With a pixel density of 525 ppi and a 120 Hz refresh rate, the display provides smooth and fluid visuals that are a treat for the eyes.
The LTPO technology used in the display helps to reduce power consumption by up to 50%, making it energy-efficient. The phone's design is equally impressive, with a slim profile and a weight of just 205g.
Corning Gorilla Glass Victus protects the front and back of the phone, offering excellent resistance to scratches and accidental drops. Overall, Oneplus 11 5G delivers an immersive viewing experience with its beautifully designed, stunning display.
Oneplus 11 5G Unmatched Performance Capabilities:
The OnePlus 11 phone is equipped with top-of-the-line hardware that delivers exceptional performance. It runs on the OxygenOS 13.0 operating system, which is based on Android 13 and provides a seamless user experience. The phone is powered by the Qualcomm Snapdragon 8 Gen 2 mobile platform, which is designed to provide maximum speed and efficiency. With the X70 5G chipset, users can enjoy lightning-fast download and upload speeds.
The Adreno 740 GPU ensures smooth and seamless graphics performance, making it an excellent choice for gamers and heavy media consumers. The device is available in two RAM configurations, 8GB and 16GB LPDDR5X, which ensure quick app loading and multitasking. Additionally, storage options of 128GB UFS 3.1 and 256GB UFS 4.0 are available, providing ample space for users to store their favorite apps, games, and media files.
A Deep Dive into the Photography Capabilities
The OnePlus 11 has a powerful Hasselblad camera system with a 50-megapixel Sony IMX890 sensor and optical image stabilization. The ultra-wide camera has a 48-megapixel Sony IMX581 sensor and a 115-degree field of view, while the portrait tele camera has a 32-megapixel Sony IMX709 sensor with 2x optical zoom.
Other features include a 13-channel Accu-spectrum Light-color Identifier sensor, dual LED flash, multi-autofocus, and a video editor. Video capabilities are extensive, including 8K at 24 fps, 4K at 30/60 fps, and 1080p at 30/60 fps, as well as super slow motion at up to 480 fps. The front camera has a 16MP sensor and electronic image stabilization, with features such as Nightscape Selfie, Selfie HDR, Face Unlock, and Dual-View Video. Overall, the Oneplus 11 5G's camera system offers a variety of features and capabilities for capturing high-quality photos and videos.
5G Connectivity
The Oneplus 11 5G's 5G connectivity provides faster speeds, lower latency, and a more stable connection for an exceptional mobile experience. This is suitable for streaming videos, playing games, or video conferencing.
Oneplus 11 5G Battery
The Oneplus 11 5G features a 5000mAh battery, capable of providing extensive power for a full day of use on a single charge. The device is compatible with SUPERVOOC 100W, enabling a rapid recharge of 0% to 100% in only 25 minutes.
Verdict
The Oneplus 11 5G is a phone that is designed to impress. This smartphone is the ultimate powerhouse, capable of handling any task with ease. Perfect for those seeking peak performance. From the powerful processor to the impressive camera system and the fast-charging battery, the Oneplus 11 5G has it all. If you're looking for the latest phone, the Oneplus 11 5G should be at the top of your list.
The OnePlus 11 5G starts at Rs. ₹ 56,999 and is available at Poorvika's online and offline stores with several offers. In addition to these products, you can also take a look at our other Oneplus Smartphones.