28 Sep 2022
The Best Refrigerator brands of 2022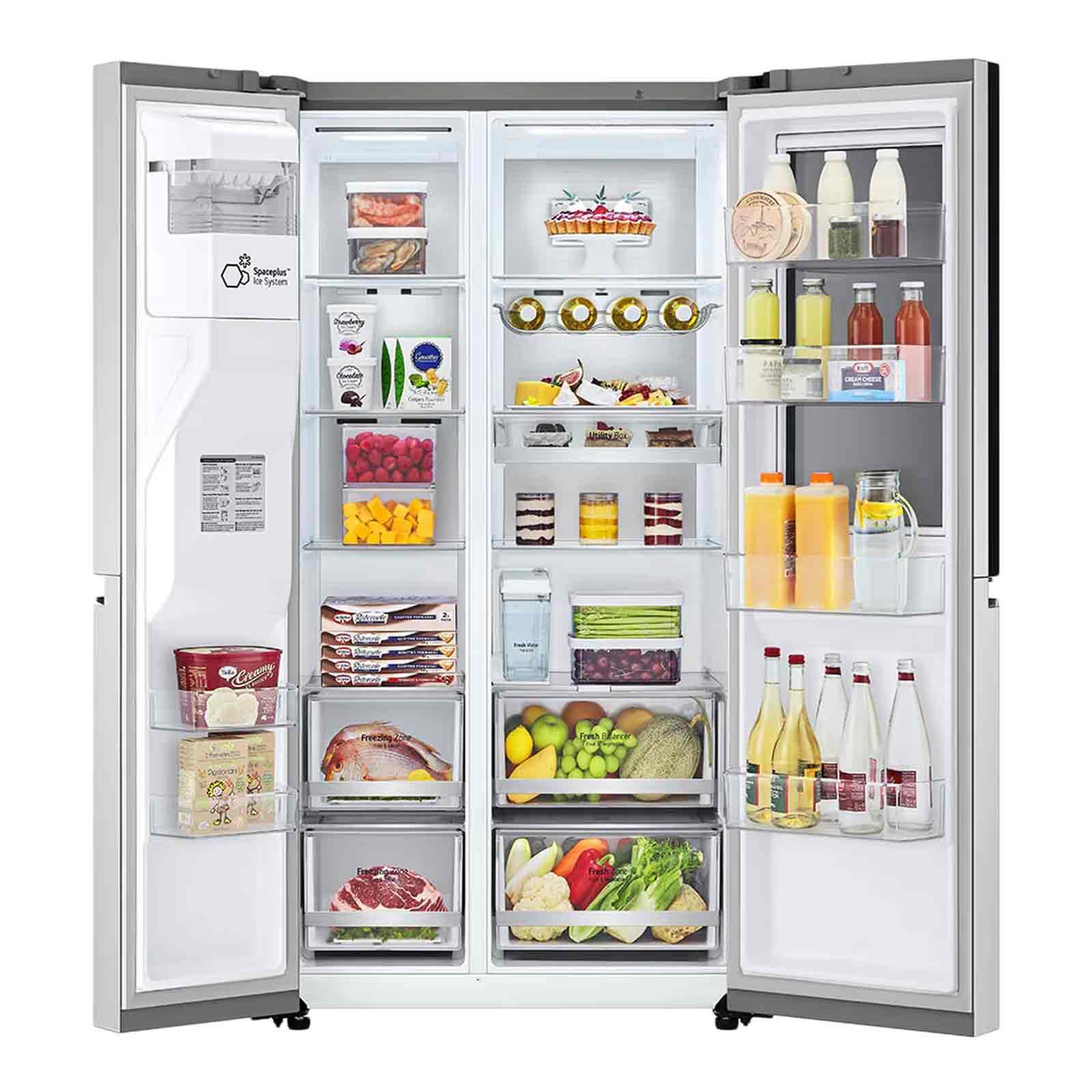 Refrigerators are the most sought-after kitchen appliance; finding the best refrigerator with all the bells and whistles must be a big task. Since it is a long-term investment, one must attentively choose an ideal model that fits their needs and blends seamlessly with their kitchen interiors. Large families usually prefer more spacious storage dimensions, and by understanding our needs, the brands adapt and innovate to make things easier and minimise our efforts. Now you can have all the extra features and qualities in luxury and even basic models. So you should consider the one that suits your food storage needs. This blog is to help you select some of the best options from the market, evaluate features, quality and the overall value of the top refrigerator brands and help you build your kitchen appliance.
LG, Samsung, Haier, and Bosch are some of our favourite brands which stand out for their versatility and legacy. They have consecutively put all their brains and efforts into bringing the best in the market. Let's see what they have in store for you and how these brands add value to their consumers.
LG – Kitchen appliance
When LG says Life's good with LG, they mean it.
It has been superior in technology and has built a trustable and distinguished profile among consumers. From home appliances like television and speaker to kitchen appliances like washing machines and refrigerators, they tick off all the boxes to be a standard addition to any household. LG's kitchen appliances feature innovative and futuristic inventions. With an extensive line of reasonably priced devices, they offer it all with minimum or no limit budgets, from basics to the premium. Regarding customer satisfaction, LG has maintained a virtuous impression that users appreciate.
LG's robust lineup of refrigerators includes door-in-door refrigerators, French doors, side-by-side, bottom freezers, double doors, single doors and IntstaView door-in-door refrigerators. Each refrigerator class is crafted with a unique appearance, specifications, and components. Hygiene new plus, linear cooling, door cooling plus, water and ice dispenser, and instaview are thoughtfully invented aspects by LG.
The LG thinQ is designed to make your life easier, take control of your smart home through this ingenious conception and easily manage all your devices through the LG thinQ. Get your hands on their innovative products and state-of-the-art refrigerators to experience smart living!
All the LG refrigerators are available here at Poorvika. Check out the recent deals and book them for the best price.
SAMSUNG

Refrigerators by Samsung have been among the highest-selling appliances on the market for the last several years. The company ventured into refrigerators in the mid-1970s and continues as a reliable brand with the most intelligent technology. Their refrigerator includes many features and patterns thanks to their Energy star rate feature, which consumes less energy and saves more electricity. Your budget will not be a concern regarding Samsung's refrigerator, as they have models starting from the minimum price range. Samsung values their customer and makes the most to satisfy their needs; in fact, Samsung has even bagged an award at the J.D award for customer satisfaction.
Meet the refrigerator lineup by Samsung, which includes Bespoke, 4-door flex, French door, side-by-side, top freezer, speciality and kimchi. Another gripping feature is Samsung's family hub, which lets you control your compatible devices with the built-in Alexa.
One of the best-selling models on the market is the Samsung 345L Twin cooling plus double door refrigerator. The twin cooling plus feature in this model keeps your perishable food fresh and moist for a longer time, plus the digital inverter technology helps save 50% less power consumption. Apart from this, Samsung has created plenty of other thoughtful features to make your smart home smarter!
HAIER
Haier is a Chinese-based multinational home appliance which manufactures products like refrigerators, smartphones, television and other appliances. Haier established itself in India in 2004; since then, it has been a reliable brand in the market. They develop budget-friendly refrigerators from 50L to the maximum capacity of 700L. The refrigerator lineup by Haier includes top-mounted, bottom-mounted refrigerators, side-by-side, french doors, double doors, single doors and a mini bar.
Some of the critical features of Haier fridges are their 8-in-1 convertible technology and one-hour cooling factor. Their best selling from the lineup is the magic convertible inverter bottom-mounted refrigerator. This model has 1-hour icing technology, Magic cooling, plus twice the times for better and spacious storage with 346L capacity. Overall they price reasonably and deliver affordable appliances with all the bells and whistles. Log on to our Poorvika website for more details about Haier's refrigerators.
BOSCH
Think big, think bosch, think convertible, thanks to German engineering for its high-end premium manufacturing and energy efficiency. Bosch develops luxuriously advanced kitchen and home appliances. They offer refrigerators with an elegant appearance, spacious storage, and power-packed performance. Top freezers, max flex, bottom freezer, side-by-side and french door are some available models in bosch with different specifications.
You can easily interchange and convert your freezers into the fridge, maintain freshness, and control the temperature independently. VitaFresh system is introduced in their fridge to keep and maintain the perishable food fresh for three times longer. Bosch will be an elegant add-on for your home appliances; its energy efficiency, premium quality, and modern appearance make it a preferred brand. Having all the bells and whistles, this will be a worthful splurge.
In Poorvika, we have a wide range of refrigerators starting with a minimum 40L capacity with the price range starting at just ₹8000. You can get all these versatile refrigerator brands at Poorvika with great deals, instant discounts, the lowest EMI and cashback offers.
For more information, visit your nearest store today or log on to the official website of Poorvika right away to book your desired model.
Happy shopping!