13 Oct 2021
Advantages of buying Lenovo Tab M8 FHD 2nd Gen Platinum Grey, 3GB-32GB

When it comes to the PC industry, the Chinese manufacturer owns 23.9 per cent of the market share. Considering the amount of competition from other giants, this kind of dominance is imposing. It shows the magnitude of trust and belief Lenovo has taught in the hearts of customers. And now the question is, can Lenovo deliver top-notch tablets? Hold on; we will be answering the question in some time. This blog will also mention the advantages of buying a Lenovo Tab M8 tablet.
Lenovo
After acquiring Motorola and IBM's computing division, Lenovo became a strong opponent amidst other American giants. And their growth in both the PC and smartphone industries has risen like never before.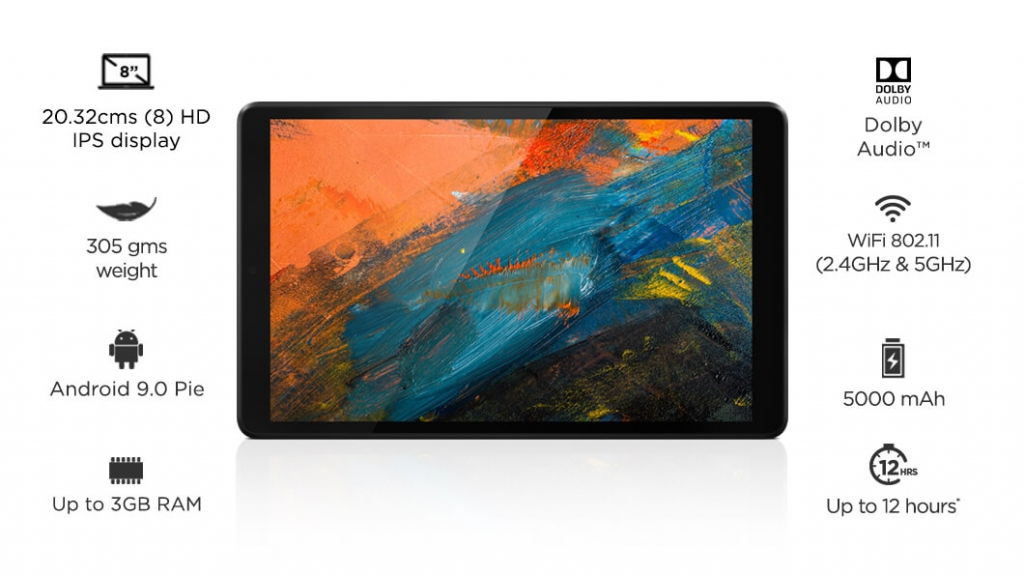 Currently, they are one of the very few tier 1 companies to manufacture Android tablets. So it is natural for people to keep Lenovo as their choice. Despite having a clear advantage in this area, Lenovo manufactures one of the best tablets available in the market.
Design & Build Quality: Lenovo M8
This is one of the advantages of buying a Lenovo M8 tablet. Its backside looks similar to other Ideapad laptops from Lenovo. The brush metallic matte finish of the Lenovo M8 tablet can make anyone's head turn. The sides of the tablet were correctly sealed, and there were no squeaks or creaky noise.
Lenovo M8: Performance
Lenovo M8 is the best performing tablet in this price range. Its performance is satisfactory and more than enough for daily usage and light workloads like Graphic Designing and Photo manipulation on Applications like Lightroom and Photoshop. The tablet didn't struggle even while designing a large poster with so many layers and color combinations.
Lenovo M8 tablet runs on MediaTek Helio P22T processor. Yeah, it was in the past when MediaTek processors were known for heating and throttling issues. But after launching the Helio series processors, the company has changed the game completely. At present, MediaTek processors perform on par with other processors from Qualcomm.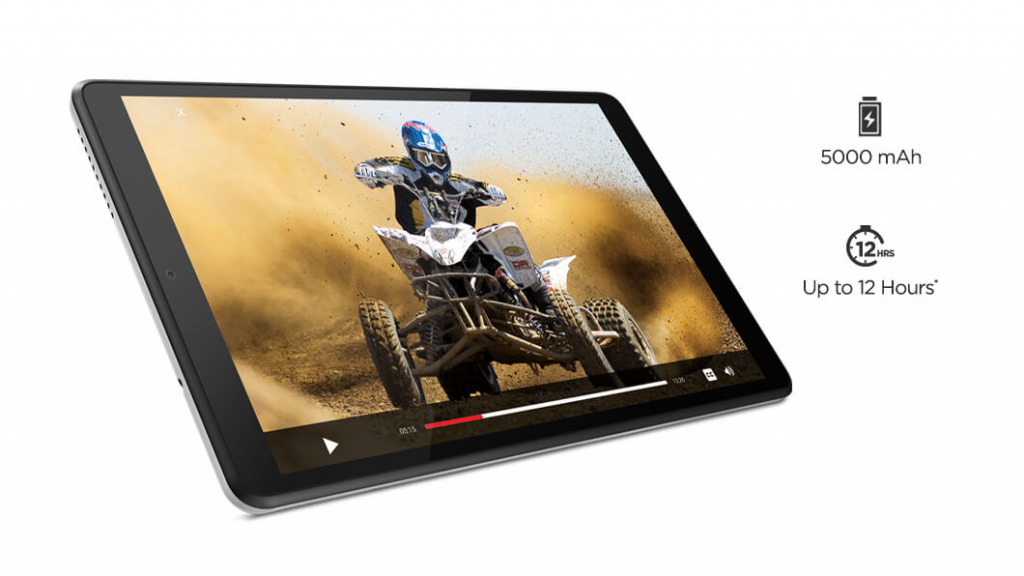 The Helio P22T is a perfect processor for less intensive workloads. There were no stuttering and heating issues while browsing and creating a PowerPoint presentation of Microsoft Office. Even if you are the one who edits photos, the tablet must perfectly do its job.
MediaTek is using the latest FinFET packaging process for manufacturing this processor. This gives the Helio P22T an advantage in power efficiency as well. On average use, the Lenovo M8 tablet was able to last for more than one and a half-day.
User Experience
Lenovo M8 tablet does an excellent job in this aspect as well. Visuals look extremely clear on the 8 inches Full HD display of the M8 tablet. In addition to crispness, the color reproduction of the M8 is very impressive. And the overall media consumption on this device is fantastic.
On the front, it has a 5MP selfie camera that is good for both selfies and attending conferences via applications like Skype. 13MP primary camera of the Lenovo M8 tablet gives excellent photographs across all lighting conditions. However, the shots which were taken in dark conditions were not as good as the daylight shots.
Lenovo is also offering a 1-year warranty against all kinds of manufacturing defects only. You can buy Lenovo M8 tablet for just rupees 11,499 on our website Poorvika. Shop through our safe and secure delivery service to get products instantly delivered to your doorstep.